Hurricane Relief for Puerto Rico at BC
In light of the slew of natural disasters all over the world, it's easy to feel powerless in the face of mother nature. However, as students at a university where our lives have been mainly untouched by these tragedies, we still have a responsibility with compassion. In fact, some of our peers have done just that in recent weeks.
Following the devastating effects of Hurricane Harvey and Hurricane Irma in the southern part of the United States, many people from celebrities to average citizens brought together their resources to respond to the immediate effects of the storm. However, when Hurricane Maria, followed just a few weeks later, the response was considerably smaller despite the fact that the situation in Puerto Rico is just as dire, if not worse than in the United States. The storm made landfall on the Caribbean island on September 20 as a category 5 hurricane and caused heavy winds and rains for almost 30 hours straight. The storm knocked out power for the entire island and left many residents unable to access clean drinking water. After much criticism, President Trump responded to the storm by declaring a state of emergency and later on waiving the Jones Act in order to allow hurricane aid to reach the island sooner.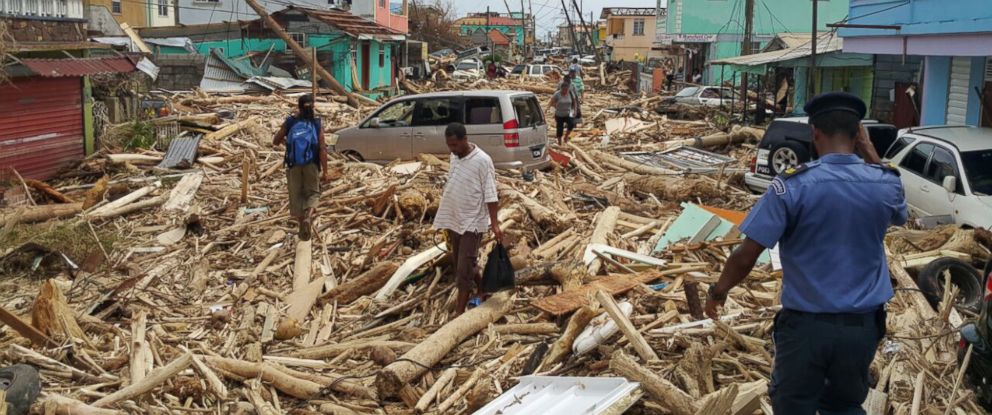 At BC, students from Puerto Rico appealed to their peers to donate to their home island by posting in the various class pages. In addition, in early October UGBC passed a resolution to establish a fundraising committee within the Student Assembly. By creating this committee, UGBC hopes to unify all of the various fundraising efforts on campus in order to make sure that they truly support Puerto Rico and the students on campus who call the island home.
On September 29th, the Organization of Latin American Affairs (OLAA), which is celebrating its 40th anniversary, held their first general meeting in Vandy Cabaret room. At the event, they asked that each person donate $5 towards disaster relief both in PR and Mexico, which suffered from a terrible earthquake a few weeks ago as well. Caterine Lucero, Director of External Affairs said "as an organization, we decided to change our 40th Anniversary celebration event to a fundraiser towards disaster relief in Mexico and Puerto Rico, as many in our community were affected by these series of natural disasters. As an organization, we felt that we could provide some relief through monetary support. We decided to give our donations to Catholic Relief Services & Unidos Por Puerto Rico as these two organizations are working with the communities that were affected." The event was able to raise over $600 and raise awareness for disasters that have not been prioritized in mainstream media.
Despite the overwhelming amount of natural disasters going on in the world, it is important for us to remain informed and respond with compassion to people in need. As we've seen in the aftermath of storms such as Hurricane Katrina in the South and the earthquake in Haiti, rebuilding is a process that takes months and sometimes even years. The least we can do is make sure that people have the supplies they need to help them transition through such an unnerving and displacing time.
Sources
https://www.nytimes.com/2017/09/28/us/jones-act-waived.html
https://www.theatlantic.com/science/archive/2017/10/what-happened-in-puerto-rico-a-timeline-of-hurricane-maria/541956/
http://bcheights.com/2017/10/04/ugbc-fundraise-hurricane-maria/
http://a.abcnews.com/images/International/hurricane-maria-dominica-gty-jt-170921_31x13_992.jpg