The Definitive Ranking of Seltzer Water
This past summer, I lived abroad in Italy for two months. In those hot, humid months of June and July, I was constantly parched. Whether I was gazing at Renaissance architecture or funneling fettuccine into my mouth, I consistently wanted one thing: water.  
But everywhere I went I was asked the same question: acqua con o sin gas?
Con, please.
Now an official fizzy water addict, here is my definitive list of the best seltzers money can buy.
1. San Pellegrino
Nobody beats the Italians when it comes to food…or beverages.

San Pellegrino mineral water was first produced in 1395 in Lombardy, Italy. Sold for over 600 years, this fizzante fiend takes the number one place on my list. Plus, even Leonardo Da Vinci himself is said to have tasted this miraculous water at its original production site in 1509.
2. Polar Seltzer Water
Yum. Try Cranberry Clementine, Lime, and Black Cherry.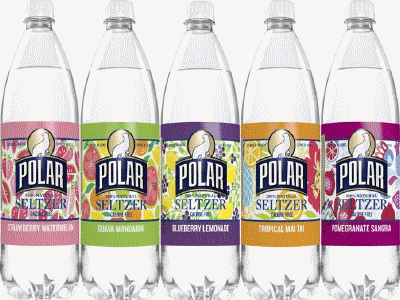 3. Perrier
This French brand is perfectly carbonated and comes in a distinctive green bottle. Enjoy with a baguette. Oui Oui.
4. Poland Springs
Poland Springs is available at any grocery store and is generally among the most affordable of the seltzers. My new flavor addiction: Raspberry Lime.  
5. La Croix
La Croix, you have my heart. Your cans are cute too.
DEAD LAST: Spindrift
Dear Spindrift: you lose fizz within 20 minutes of opening. My fizzy heart weeps.
Sources:
https://media.giphy.com/media/1GZYPPuDdl2I8/giphy.gif
https://hips.hearstapps.com/toc.h-cdn.co/assets/15/52/480x1285/1450729228-1449356763-spellegrino.jpg?resize=*:2517
https://i.pinimg.com/564x/2c/fa/ad/2cfaad9b71afa869c9b3a09181b44c77.jpg
https://sep.yimg.com/ay/famousfoods-store/spindrift-sparkling-seltzer-va...
https://imagesvc.timeincapp.com/v3/mm/image?url=http%3A%2F%2Fimg1.cookin...​
https://i.pinimg.com/originals/a0/d5/d2/a0d5d239a71e311390bf13edfabec689.gif