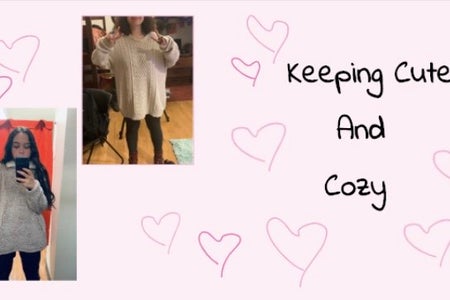 How to Keep Cute and Cozy in the Winter
Waco winter weather can get downright freezing, with the February and March forecast this year ranging from the 60s to the 40s. While the ideal outfit would be a layer of blankets, fuzzy socks, and a matching hot cocoa mug, sometimes a different look is desired during the colder months. Here are some cute accessories and outfits to keep cute and cozy this winter.
My personal favorite outfit during winter is a sweater dress. This piece (worn by the lovely model Zara Montoya) is a white sweater dress from the store Dirt Cheap. Pieces similar to this would be this sweater dress from Tilly's or this one from LuLu's. You can pair this dress with my all-time favorite winter accessory- a pair of knee-high socks. This accessory is both affordable and adorable! A few of my favorites are these black longer knee socks from H&M and this pack of colorful shorter ones on Amazon!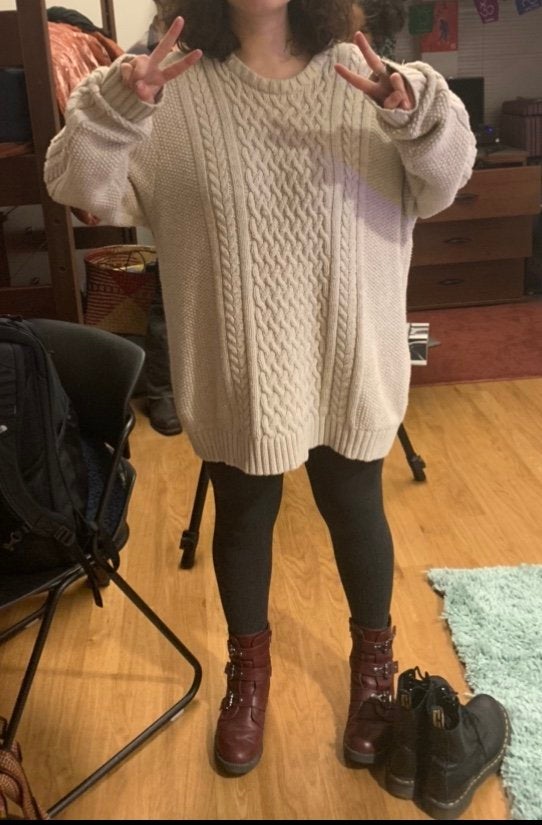 Mariah bennett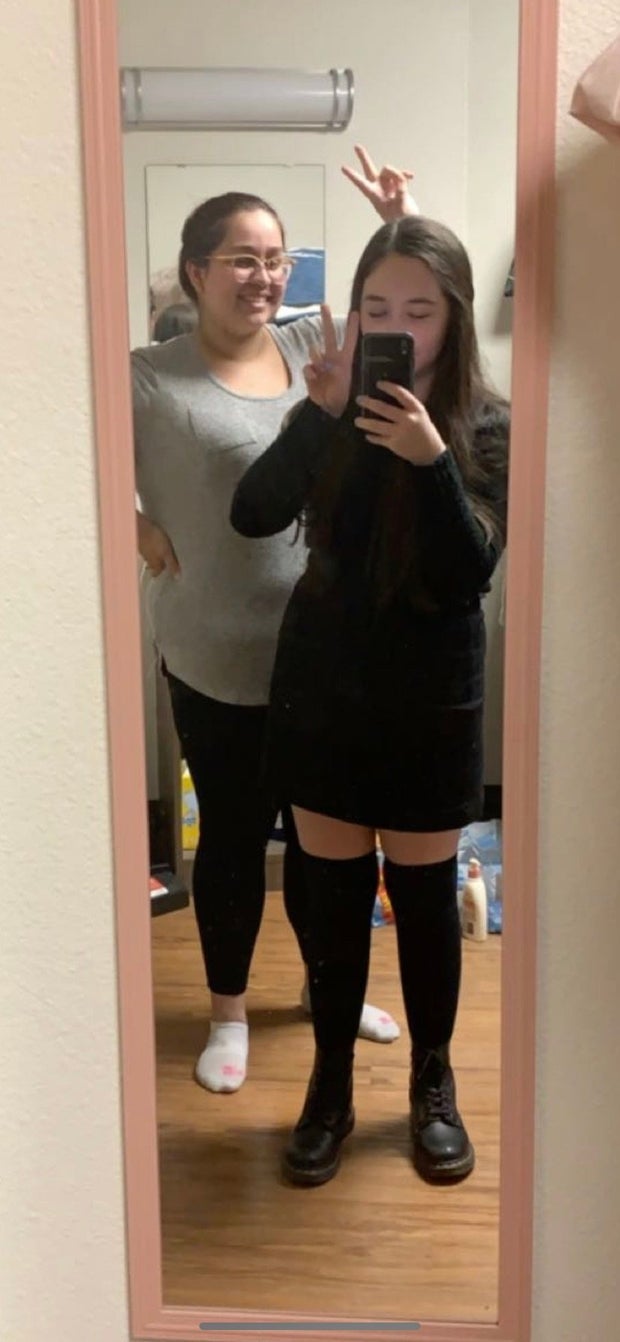 Mariah bennett
Protip- if you want to make sure your extra high knee socks stay up, using fashion tape like this on the ends can help, according to Baylor's own Apparel Design and Production Development major Olivia Havre. 
A sweater dress can also look cute with a pair of tights like these from H&M, or you can go for Ariana Grande-esque vibes with a pair of knee-high boots! My favorite boots are from Forever 21. 
For a more casual but still cute look, a fluffy sherpa or a "teddy" jacket is soft and sweet. One's like this one from Pacsun or this one from Shein are cozy and can be thrown over any outfit.
To go with the sherpa, or any chic look, one cute winter piece is a turtleneck. Whether form-fitting or loose, it keeps you both warm but also looking cool. I personally thrifted most of mine, but some I enjoy are ones like this one from Forever 21.
Finally, there is the ultimate accessory. It can go with any outfit, comes in any color, is cheap and can help you not spread germs if you're sick. The fashion face mask can help with redness from the cold, keeping in runny noses, and just looks cool. My favorites are from Amazon, with this cute one specifically.
Overall, fashion is what you make it. Whether you're wearing sweats or a sweater dress. These are just some ideas. As long as you're warm and happy, you are already rocking it. Keep warm and keep cute!