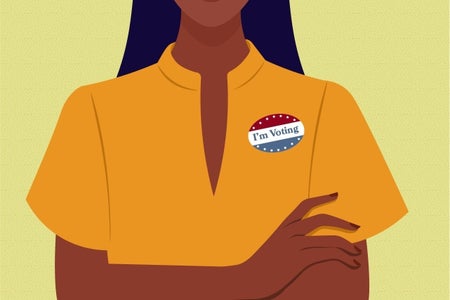 ICYMI: 2020 Presidential Debate Recap
2020 has been a year marred with a laundry list of challenges. From the international pandemic that has changed the everyday workings of life to the Black Lives Matter protests that arose following the death of George Floyd, there has been no shortage of turmoil. The presidential election has been an ongoing source of conflict throughout this year and the past several. With incumbent President Donald Trump fighting for reelection following his impeachment and actions throughout the pandemic and former Vice President Joe Biden who represents moderate democratic ideals that are despised by many young, radical liberals, this election is poised to be a controversial one. The two presidential debates were an attempt to shine a light on each candidate's beliefs and ability to discuss them respectfully and intelligently. But these debates were far from organized as both fought for the spotlight and attempted to overrun the other. This relates to the overarching issue of politics in modern society and the lack of respect and civility on, and off, the debate stage.
The first presidential debate, if one can even call it that, took place on Tuesday, September 29. President Trump spent the 90-minute debate interjecting whenever Biden attempted to discuss his points. To his credit, however, Biden kept his head above the water and managed to get his points across despite the interruptions. Whereas Trump spoke to the audience or his opponent, Biden looked into the camera in an attempt to directly speak to the people. This demonstrates the level of connection each candidate is attempting to form with the voters. Biden sees this as an opportunity to remove the barriers between him and the people at home, whereas Trump is comfortable with this separation. 
Whether you agree with the current president's policies or not, it would be naive to say that he was calculated and accurate during the debate. From the beginning he was abrasive towards Biden and the moderator, Chris Wallace, and avoided answering the questions he was asked, instead deflecting off on his opponent or completely changing the subject. And while he stumbled over his words occasionally, Biden focused more on the topics at hand and what he would do if he became president. He also utilized the platform to call out President Trump's racism, poor leadership, and inability to tell the truth. He even managed to stay poised when Trump brought his son's alcoholism into the discussion, which was a cruel thing to do. 
The contentious topic of race relations in America was brought up and President Trump refused to condemn white supremacists or have them stand down. This speaks volumes of his internalized racism and support of far-right groups who have funneled money and support into his campaign. One of the most shocking comments of the night was when he was asked to condemn the Proud Boys, a well-known far-right hate group, he instead called for them to "stand back and stand by". This was a clear direction for them to be at the ready, a frightening idea for minorities in America. 
Biden hasn't been a loved candidate by the radical left, especially as he has drawn a line in the sand between himself and them. He reminded his supporters of this in the debate, maintaining that he is much closer to the center. However, he also establishes that he is the democratic party right now, insinuating that the left cannot complain about his policies because they don't have anyone else. The alternative is a racist, xenophobic individual who has no qualms about disbanding the left. 
Following the first debate's interruptions, it was decided by both sides that the mics would be muted for the next one. This helped subdue both candidates and create a more balanced debate. Attacks were more calculated and one could even say, respectful. President Trump toned himself down which allowed his words to appear more organized and clear. Joe Biden continued to speak to the audience and laugh off Trump's comments, most likely in an attempt to curb the republican's criticism of his age. 
The main topic of the night was Covid-19, which is the most important issue for the public at the moment. The idea of a vaccine came up, with trump promising one in weeks. He also boasted once again that he is now immune and that the drug trials were efficient and beneficial. Biden responded with criticism of the way the Trump administration has handled the virus overall since March. With 220,000 Americans dead, this isn't a subject matter to be taken lightly, and the treatment of it by the public is a reflection of the president's behaviors. This strengthens Biden's argument that he can bring positive change to the country because he'll at least do something.
They also covered healthcare, in which Trump claimed that he is going to create a healthcare plan that replaces Obamacare but still covers preexisting conditions. He hasn't done this, which is the primary rebuttal that Biden uses as he reiterates that healthcare is a basic need that everyone needs. With the pandemic, the necessity of healthcare is more relevant than ever, making this a central topic of discussion, something that Trump wants to avoid. 
Trump's racism was brought up again and led to one of the most shocking statements of that debate, when Trump declared, to the black moderator, that he was the least racist person in the room. His actions throughout office have proven that this is false, and his inability to condemn white supremacists and work towards police reform proves over and over again that he is a president for the white man only. And even if he was willing to condemn white supremacists, that isn't enough. Trump never shared a plan for closing the equality gap in our country or how he is going to fight racial injustice in either debate. This demonstrates that he isn't just uneducated, he is racist, a fact the voters cannot ignore. 
Debates are central to the voting process as they demonstrate to the citizens who the candidates are. They cannot spin their words through social media or hide behind an Instagram post. Things like President Trump's interruptions and Biden's eye contact with the camera are seen, providing a closer look at the candidates as real people. I urge you to take a look at clips from the debates if you haven't so that you can make the decision for yourself about who won and why. It is clear that America needs a strong president to lead us through these next four years and it is up to the voters to make informed and educated decisions on who that will be.