It's a no brainer that fall is almost every girl's favorite season. Fall doesn't just bring forth the changing color of the leaves or the pumpkin spice latte being served at your local Starbucks. The arrival of the season means it's the perfect time to try something new and fresh, and it all starts in your makeup palette! Makeup guru or not, we have some amazing ideas to spice up your eyeshadow for a date, a girls' night out, or even just to lounge around your room taking selfies for the gram!
For anyone starting makeup, it may feel a bit intimidating watching famous makeup youtubers guide you through terms like transition colors, baking, and cut creases. No worries! Everyone has to start somewhere! This look is perfect for beginners learning to blend and refine that simple, but "effortless" look. The versatility of this eye makeup works with any basic palette regardless if you own a high end brand like Nars and Fenty Beauty or a drugstore brand like e.l.f. Cosmetics. My favorite part about this look is the easy transition from day and night. You can wear this during the day with neutral colors, or you can spice it up at nigh by adding a darker color at the end of the crease for a more "going out" look. Affordable palettes I love for this would be Morphe 9T, Morphe 25B, and Morphe 35O. The Morphe 25B was used in this picture, which happens to be my go to palette!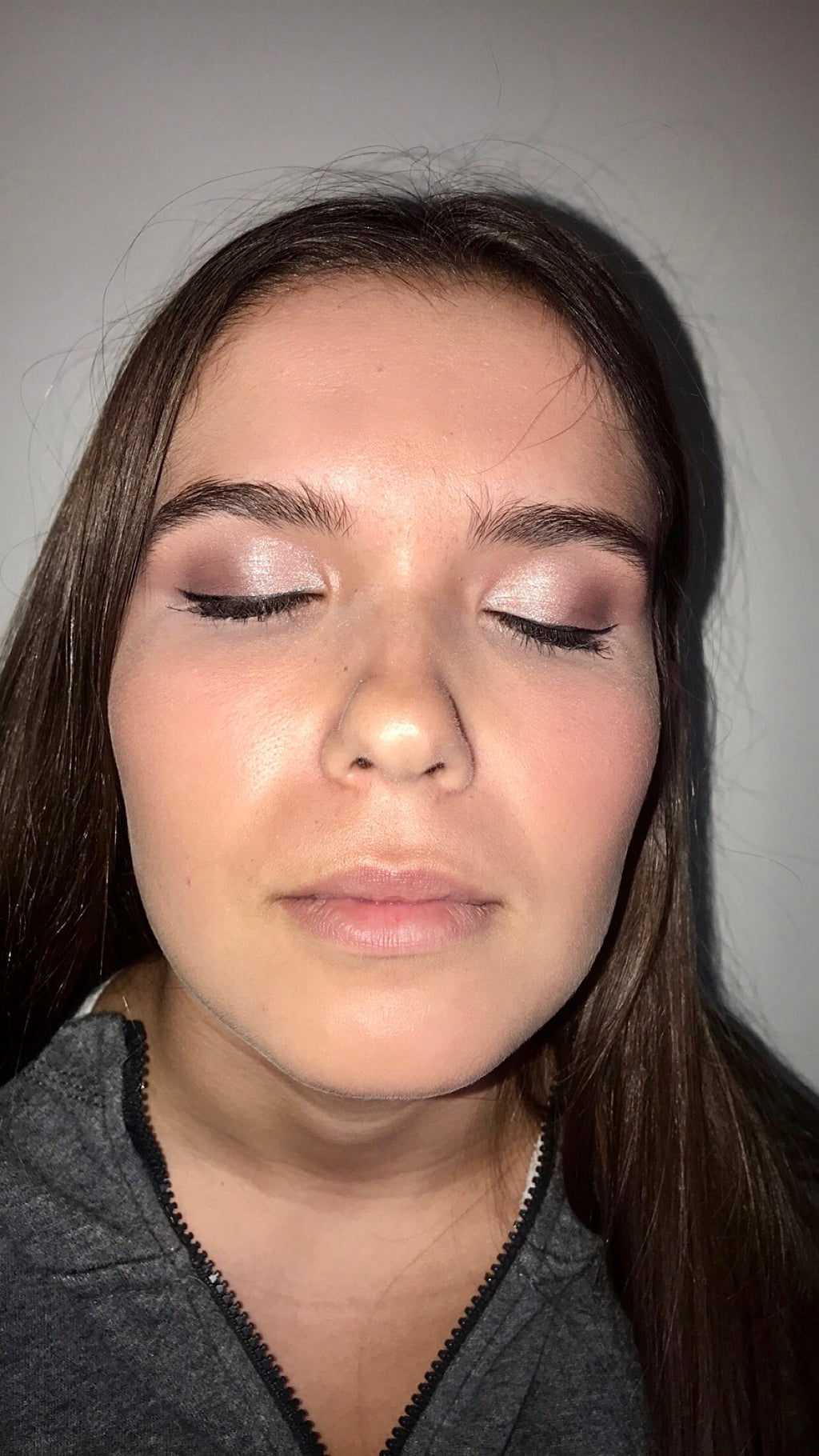 The next look is for those willing to take a step out  of their comfort zone. Two major colors of the fall season are orange and red. As the weather becomes cooler and the trees change, we like to fit into the vibe of fall. This makeup look can be achieved by starting with a light transition shade, using an orange color on the lid, and a tiny pop of red in the outer corner. The key to this look is BLENDING! It is important to have a seamless transition from orange to red, so blending will greatly help with this. An affordable palette for this would be the James Charles X Morphe mini palette. This palette has a large array of colors with very pigmented warm tones!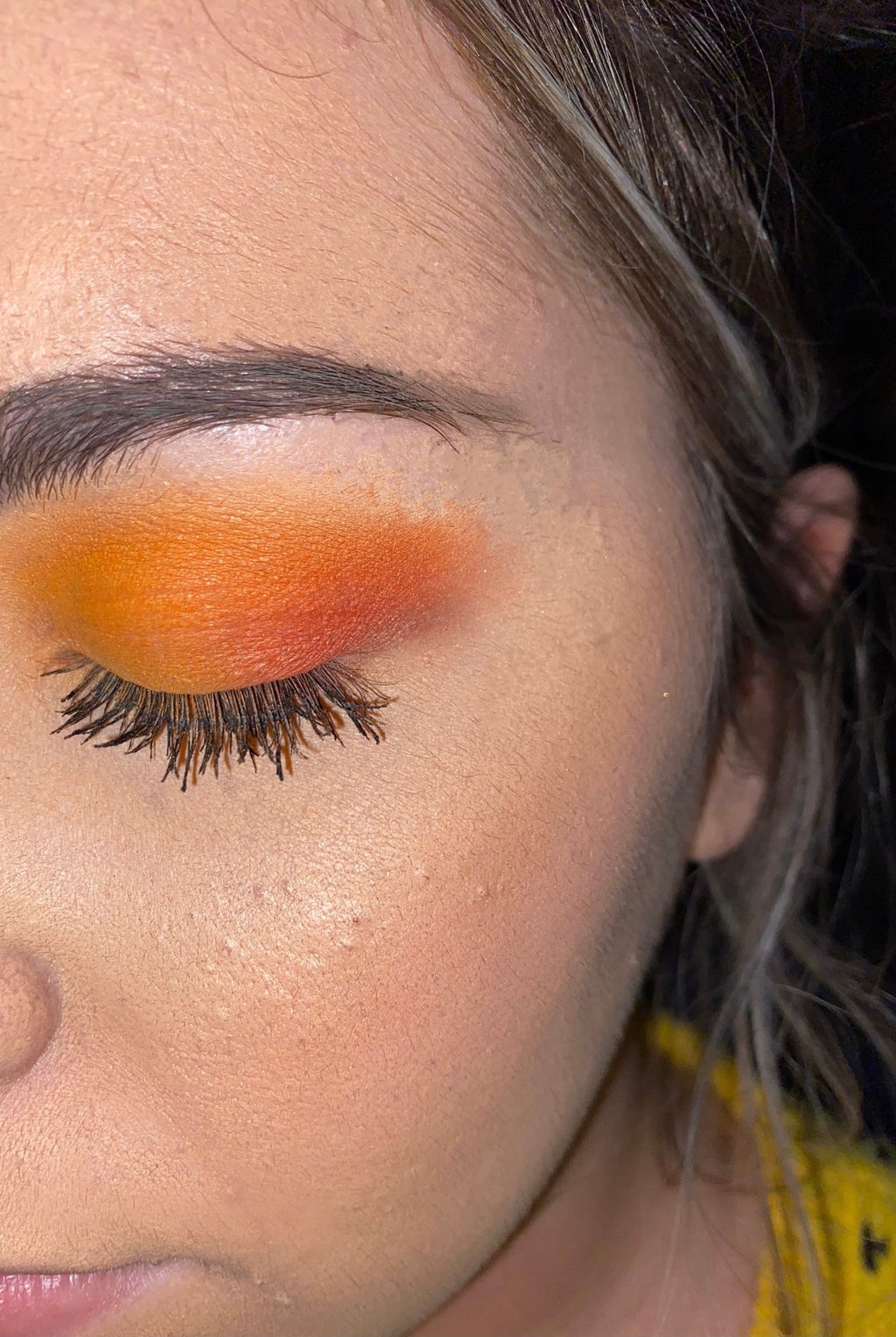 As we move onto our last look, you might think, "Pink?! What does pink have anything to do with fall??" True, the main colors of the season are usually orange and red. However, besides it being one of my favorite colors, pink is the definition of versatility regardless of weather, season, or event. This soft glam look says everything: festivity, approachability, and best of all, it's the soft side of red. Before we begin the process of creating this gem, if it hasn't been emphasized enough, remember to BLEND, BLEND, and BLEND! I like to start off with a light shade of pink on the upper crease, then build on the look with darker shades of the color from the outer corner in. Each time you pick up a new color, it should be darker than the shade before. This look should be a gradual process until you've achieved the desired look. The palette used for this was "Take Me Back to Brazil." Because of the variety of colors that comes with this palette, you'd be surprised at how many similar looks this can achieve. BH cosmetics has almost everything you need to start your makeup journey.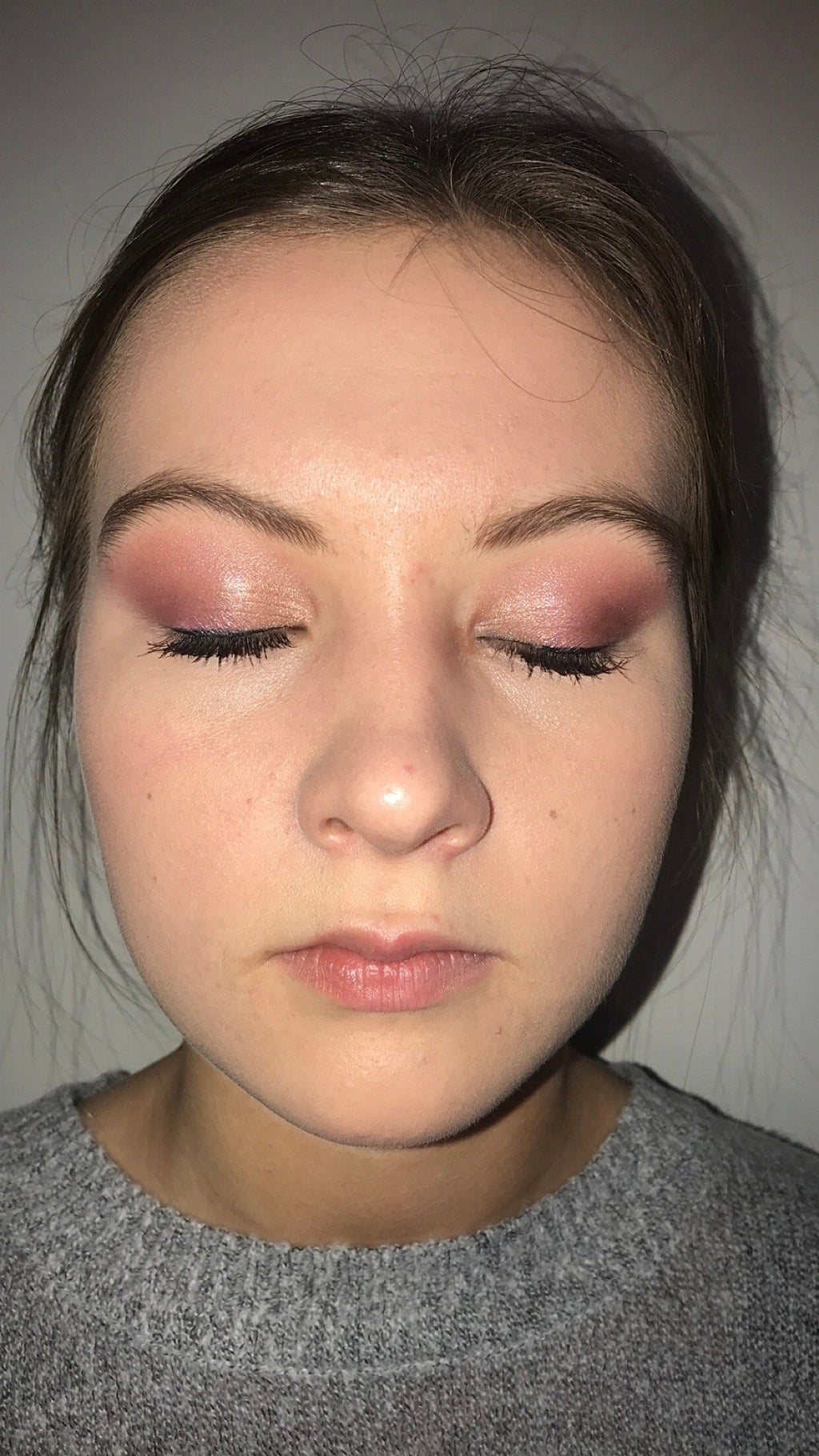 Remember to have fun with your makeup this fall and try something new, whether that's adding a pop of color or a shimmery lid! Fall is the season of change, so why not change up your makeup look? We hope you use some of our tips and ideas to add some spice to your fall makeup!