Movies Out This Thanksgiving Break
In the midst of Thanksgiving Break, that wonderful time between finals and midterms, you find yourself having more time. If you happen to want to watch a movie at any point, here's a couple that you should consider:
Upcoming
1. Coco
Miguel, seeking to be like his musical idol Ernesto de la Cruz but banned from music, goes on a journey in the Land of the Dead, to uncover the truth behind his family's history.
Director: Lee Unkrich
Starring: Gael García Bernal, Benjamin Bratt, Renée Victor
Length: 109 minutes
Date of Release (U.S.): November 22, 2017
2. Darkest Hour
During a crucial part of history, Prime Minister Winston Churchill deals with Hitler, coming for Britain during World War II.
Director: Joe Wright
Starring: Gary Oldman, Lily James, Ben Mendelsohn
Length: 125 minutes
Date of Release (U.S.): November 22, 2017
Latest Releases
1. Justice League (2017)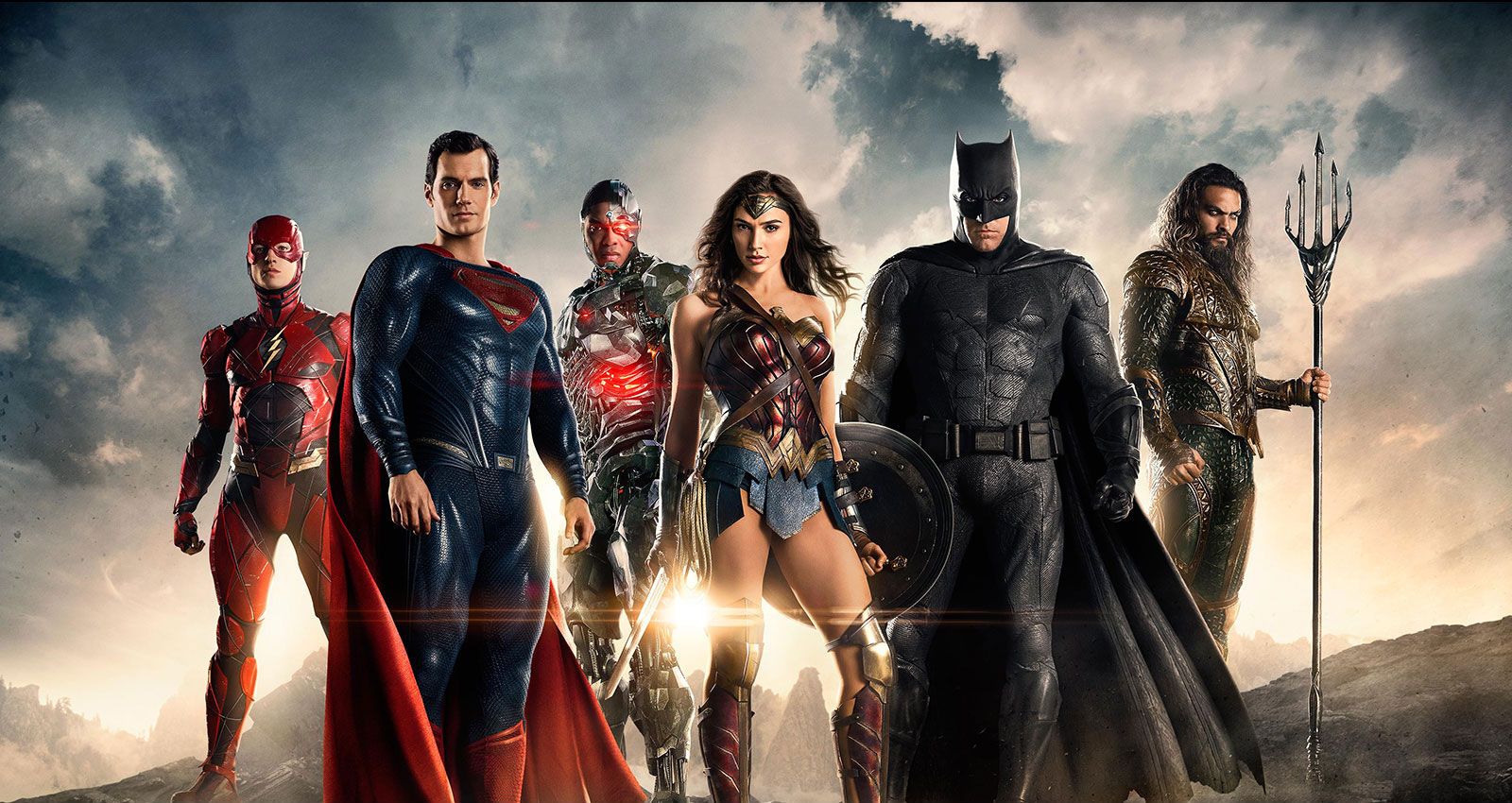 Another superhero film, but this time it features a team of some of our favorite DC superheroes, including Superman, Batman, Wonder Woman, and the Flash!
Director: Zack Snyder
Starring: Ben Affleck, Henry Cavill, Amy Adams, Gal Gadot, Ezra Miller, Jason Mamoa, J.K. Simmons
Length: 120 minutes
Date of Release (U.S.): November 17, 2017
2.Wonder
Wonder is a story, from the New York Times bestseller WONDER by Raquel J. Palacio, about a young boy named August Pullman, who faces elementary school for the first time, with a condition that makes his face different from others.
Director: Stephen Chbosky
Starring: Jacob Tremblay, Owen Wilson, Julia Roberts, Daveed Diggs
Length: 113 minutes
Date of Release (U.S.): November 17,  2017
3. Almost Friends
"Timing is everything" takes on a new meaning in this film about a young man, Charlie, who finds the perfect girl and whose father returns, while having to deal with figuring out who he would like to become.
Director: Jack Goldberger
Starring: Freddie Highmore, Odeya Rush, Haley Joel Osment
Length: 105 minutes
Date of Release (U.S.): November 17, 2017
4. Big Sonia
The story of a Holocaust survivor, Sonia Warshawski, who was served an eviction notice for her tailor shop of over 30 years, and has to decide on retiring or starting again.
Director(s): Leah Warshawski, Todd Soliday
Starring: Regina Kort, Sonia Warshawski
Length: 93 minutes
Date of Release (U.S.): November 17, 2017
5. Revolt
A sci-fi thriller about a U.S. soldier and a French foreign aid worker that team up to battle aliens, during a time of war.
Director: Joe Miale
Starring: Bérénice Marlohe, Lee Pace, Amy Louise Wilson
Length: 87 minutes
Date of Release (U.S.): November 17, 2017
6. Roman J. Israel, Esq.
Roman J. Israel, Esq., a lawyer known his entire career for his activism, takes on a job with a student of his civil rights icon mentor, who recently passed away, with events that will make him question himself.
Director: Dan Gilroy
Starring: Denzel Washington, Shelley Hennig, Colin Farrell
Length: 129 minutes
Date of Release (U.S.): November 17, 2017
Now Playing
1. Thor: Ragnarok
The third installation of Marvel superhero Thor's story.
Director: Taika Waititi
Starring: Cate Blanchett, Chris Hemsworth, Tessa Thomspon
Length: 130 minutes
2. Loving Vincent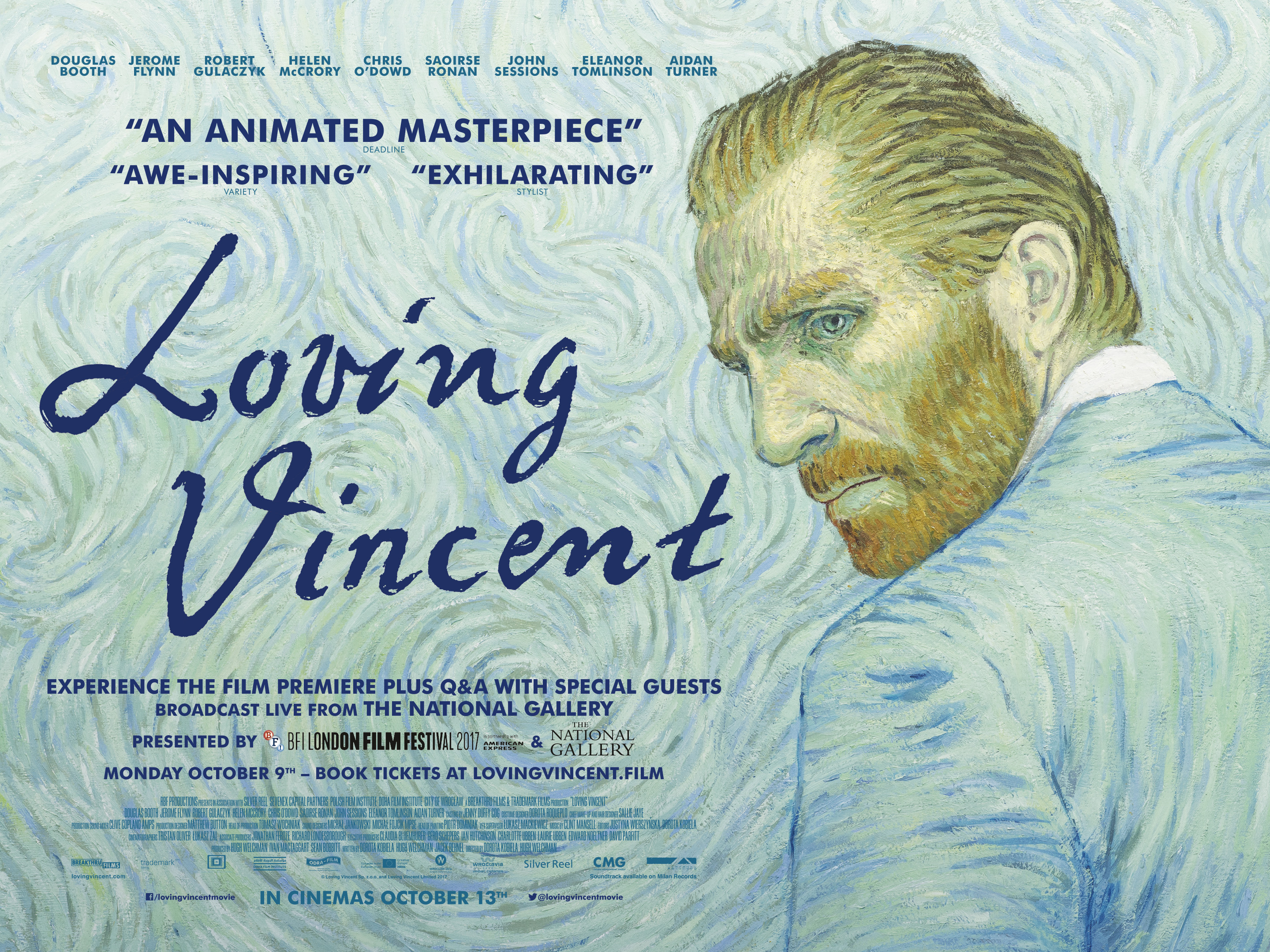 A telling of the death of artist Vincent van Gogh through his work. This is the first fully painted animated feature film.
Director(s): Dorota Kobiela, Hugh Welchman
Starring: Douglas Booth, Saoirse Ronan, Aidan Turner
Length: 95 minutes
3. Murder on the Orient Express
Murder disrupts a trip through Europe on the Orient Express, with an avalanche adding the pressure on detective Hercule Poirot to find the killer.
Director: Kenneth Branagh
Starring: Kenneth Branagh, Daisy Ridley, Penelope Cruz, Judi Dench, Josh Gad, Johnny Depp
Length: 114 minutes
4. A Bad Moms Christmas
The second edition of the Bad Moms films, featuring the mothers of the bad moms.
Director(s): Jon Lucas, Scott Moore
Starring: Mila Kunis, Kristen Bell, Justin Hartley
Length: 104 minutes
5. Last Flag Flying
Based on the book "Last Flag Flying" by Darryl Ponicsan, three Vietnam War veterans are brought together again, after 30 years, by the death of one of their own sons. This road trip allows them to open up about how Vietnam has impacted them.
Director: Richard Linklater
Starring: Steve Carell, Bryan Cranston, Laurence Fishburne
Length: 124 minutes
6. Let there be Light
An atheist has a change of heart when he nearly dies.
Director: Kevin Sorbo
Starring: Kevin Sorbo, Sam Sorbo, Travis Tritt
Length: 101 minutes
7. Geostorm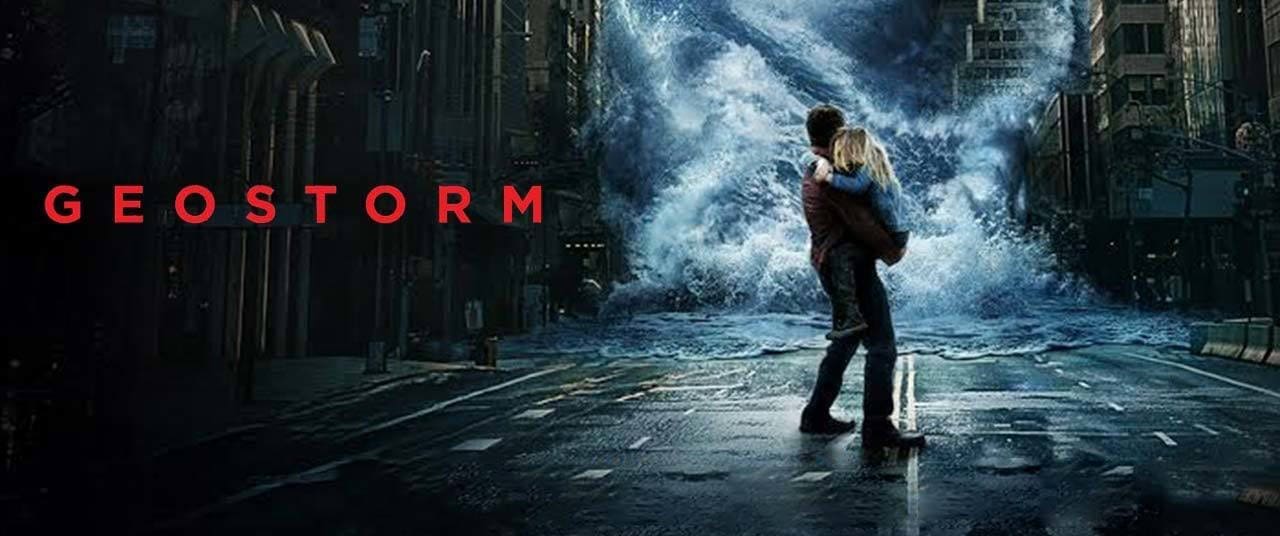 The creation of a weather controlling system, by many world leaders, has gone out of control and begun to destroy the planet. The storm must be stopped, before it takes out all of humanity.
Director: Dean Devlin
Starring: Gerard Butler, Abbie Cornish, Jim Sturgess
Length: 109 minutes
8. The Killing of a Sacred Deer
A cardiac surgeon brings in a fatherless teenage boy, but after doing this his family becomes ill. The teenage boy's agenda is uncovered in this mystery thriller.
Director: Yorgos Lanthimos
Starring: Colin Farrell, Nicole Kidman, Alicia Silverstone
Length: 121 minutes
9. The Mountain Between Us
Two strangers work together to survive, after having been in a plane crash on a snow-hidden mountain range.
Director: Hany Abu-Assad
Starring: Kate Winslet, Idris Elba
Length: 112 minutes
10. LBJ
This film follows Lyndon B. Johnson's journey from being the Senate majority leader to the president of the United States, after President John F. Kennedy's assassination.
Director: Rob Reiner
Starring: Woody Harrelson, Jennifer Jason Leigh
Length: 97 minutes
11. The Florida Project
​
A cheerful six year old girl, Moonee, lives at a motel with her mother during the summer, right by Walt Disney World. More in depth, the film explores how Moonee's mother can provide for her and the reality of their situation.
Director: Sean Baker
Starring: Willem Dafoe, Brooklynn Prince
Length: 115 minutes
12. Marshall
Based on the true story, this film follows young Thurgood Marshall as a lawyer for the NAACP. Marshall and Sam Friedman team up to defend a black chauffeur, Joseph Spell, who is accused of sexual assault and attempted murder by Eleanor Strubing, a wealthy socialite.
Director: Reginald Hudlin
Starring: Chadwick Boseman, Kate Hudson, Josh Gad
Length: 118 minutes