My Current 2021 Online Shopping List
Urban Outfitters has its own real stores as well as a prominent online presence. Online shopping has become my forte and a part of my daily routine when it comes to passing the time, retail therapy, or just a fun leisure activity. If you are looking for variety, versatility, and unique clothing, Urban Outfitters is the perfect fit for you. This store is my go-to because it has everything I could ever want or be looking for when in the mood to spend some money! They are up to date with all the trends for all genders. They have shoes, infinite accessories, clothes for all seasons, and so much more.
Free People is an upgrade from Urban Outfitters in the manner of its pricing and quality. They also have their own store locations while having a good online presence. Their value is quality over quantity based, as Urban Outfitters have unlimited options to offer, Free People are more chic and exclusionary. They are up to date and on their own unique wavelength when it comes to their fashion sense. These clothes are boho and multi-purpose. Every piece can be interpreted in your own style and can be worn or styled in versatile ways. They are always one step ahead in the fashion world and you will never be bored or tired of their ever upgrading styles and exclusive clothing items and accessories. Free People has their own brand under that name and they also have Free People Movement which is separate collections that promote certain foundations when you buy from these collections as well as their activewear section under this brand. 
Shein is a well-known online shop with an incredible variety of all kinds of collections. They have a huge online presence and make most of their sales through online shoppers. They have clothing, accessories, shoes, and more for all genders as well and are very flexible in what they provide for their customers. They are open to all styles, colors, vibes, and trends. Not to mention, their pricing is quite fair. This online shop seems too-good-to-be-true with their pricing and amount of items available. Although they are a bit slow with shipping and communication, I would definitely recommend Shein for anyone shopping on a budget or just looking for a fun place to shop with lots of options!
Pretty Little Thing can be compared to another online shopping store called Princess Polly. PLT has gained popularity recently and the last couple of orders I have made from there have not disappointed. They provide student discounts, coupon codes, and other deals on their website all the time which is attractive especially for college kids. This online shop is known as a discount and flash sale retailer for trendy women's clothing. The site is trustworthy and you are definitely getting what you pay for. Everything from items to pricing to organization and safety on this website is fair and well-put-together, especially considering they are a discount shop. I love this brand because they are vibrant and fun with their styles and presentation. Just keep in mind to read reviews of an item before purchasing and to not feel pressured when they have their constant countdown timers for all their flash sales. 
Brandy Melville is one of my all-time favorite shops. I have to shop online with this brand because the only real-life shop is far away from where I live. Their online presence is just as useful though and it is kept up to date. This brand values simplicity and condition. They are incredibly trendy but in their own way. Their products are high quality and yet, they are so simple and marketed well. This brand, shortly after launching their stores in the United States (because they are a European brand) very quickly became number one ranked as one of the hottest teen brands in the country. This statement alone says a lot about them. If you are looking for cute going-out tops or everyday clothes to the perfect lounge or casual items, this place is just for you. I highly recommend this brand and I feel a sense of tranquility and ease when I shop with them. Brandy Melville is very trustworthy and reasonably priced as well, which are two more plusses out of so many others for Brandy Melville.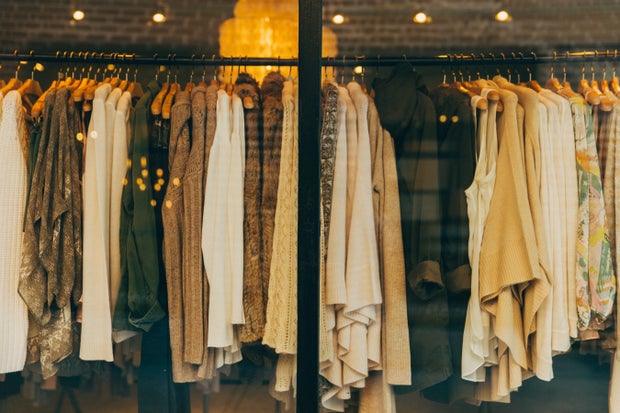 Photo by Hannah Morgan from Unsplash