How to Pretend It's Summer When It's Below 60 Degrees
This is a sponsored feature. All opinions are 100% our own.
With Halloween ending and Thanksgiving on the horizon, winter is coming. As a California-born girl who has lived here for years, it's a struggle for me to function when it gets below 50 degrees. While I should be used to it, it only makes me long for summer more instead of enjoying the holiday season. So even though it'll be below freezing soon, I'll be doing my best to pretend it's a balmy 80 degrees by doing these few things.
Make a Smoothie
I love making or buying smoothies during the summer. They're a sweet treat that can replace a meal and give you the nutrition you need, all in a cup! With so many options, you're unlimited when it comes to what flavor combinations you can make. Here are 2 of my favorite recipes:
1/2 cup rolled oats
1 banana
14 frozen strawberries
1 cup milk of choice (I like almond milk!)
1 1/2 teaspoon sugar
1/2 teaspoon vanilla extract
1 1/2 cup frozen banana slices and frozen mango chunks
1 1/2 cup milk of choice
1 small orange
Turn Summer Clothes Into Winter Clothes Have a summer dress that you can't bear to put into storage? While there are so many cute clothing pieces that come along with winter, the ability to mix and match clothes from different seasons is an opportunity too good to miss. Layer that summer dress over leggings, under a jacket, and add on some boots and a scarf for a cute look that's warm and summery. As a bonus, you get more use our of your clothes and keep your wardrobe full of reliable pieces.
Incorporate Summer Foods Into Your Meals
When I think of summer foods, I think about pineapple, seafood, watermelon, barbeque, and fair food. While some of these aren't easy to incorporate all year long, there are easy ways to combine summer food with cold weather food. Throwing in some seafood as the protein for a soup, baking barbeque chicken in the oven with some sweet potatoes, or making a pineapple dessert mixed in with winter fruit. There's no reason to give up the foods you crave for the rest of the year, so keep your tummy happy!
Paint Your Nails a Summer Color
We all know that painting our nails is a priority during the summer when sandals come out. Bright and fun colors such as sky blue, hot pink, and crisp white grace the nails of everyone during that season, so skip the maroons and jewel tones for the summer faves. Instant summer vibes, instant mood brightener and instant fashion statement!
Buy Summer Clothes on Sale
One of the perks of winter coming is that stores put their summer clothes on the sale racks. This is the best time to stock up on the cutest outfits for next year! Getting things on sale makes it feel less like a hassle, plus it's a great way to spend that holiday cash. Be ahead on the fashion curve by stocking up on the essentials like shorts, dresses, and tank tops.
Read a Beach Book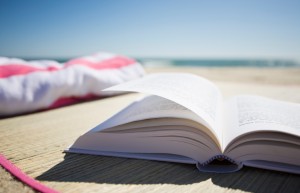 If you can't be laying out on a beach in a cute bikini, then you can at least read about someone who is and pretend like it's you! When you're looking to fill your time during the long school breaks, head on over to your local bookstore to grab a summer read. Whether your preferred genre is young adult, romance or mystery, there's likely a book involving a beach or a summer fling to hold you over until May.
Make S'mores
S'mores are one of my favorite summer treats. Melty chocolate and gooey marshmallow on crunchy graham crackers is something I crave all year long. Bonfires are a great perk to chilly fall and winter nights, which means a warm marshmallow straight from the fire will heat you up. You can also make them in the microwave or oven if you're more of an inside person.
Self-tan with L'Oréal Paris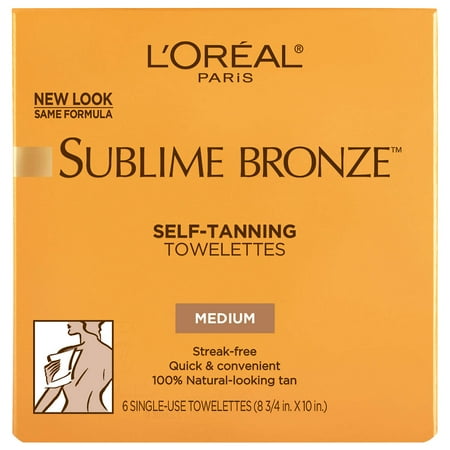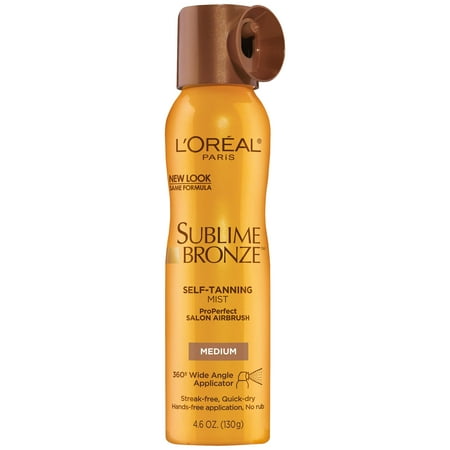 Tan skin is the goal of most girls who go to the beach, but skin and health safety should also be a priority. Instead of laying out in the sun for several hours and risking skin cancer, self-tanner is the best alternative. L'Oréal Paris has amazing self-tanners that are both high quality and affordable. Available in both towelettes and a mist, everyone can find a version that is easy to use. The L'Oréal Paris Sublime Bronze Self-Tanning Towelettes are 100 percent streak-free and the color is beautifully bronzed in two-four hours. The L'Oréal Paris Sublime Bronze ProPerfect Salon Airbrush Mist has a 360 degree top that helps you reach all those unseen places to provide a perfect glow all over. The towelettes and mist are available on the L'Oréal Paris website and at Walmart for $10.32 and $9.47 respectively.