"13 Nights of Halloween" 2017 Must Watch Movies
Everyone remain calm, "13 Nights of Halloween" is finally here!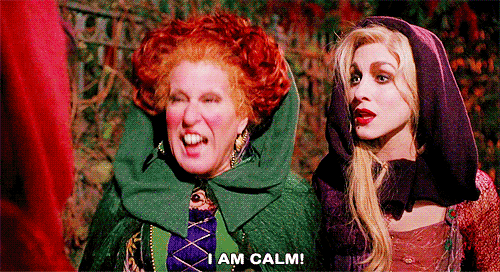 Happy fall y'all! It's that wonderful time of the year when our Halloween childhood memories come flushing in and we get to soak it all in with the best fall movies. Starting this Thursday, October 19, Freeform (a.k.a ABC Family) will be showcasing classic Halloween movies each night leading up to the holiday to get you in the spooky spirit. So bring out your favorite candies and popcorn, and look out for the must watch "13 Nights of Halloween" movies on Freeform this year.
The Haunted Mansion
The Addams Family
Adams Family Values
Sleepy Hollow
Dark Shadows
The Nightmare Before Christmas
Edward Scissorhands
Teen Witch
Bewitched
Twilight
Monsters, Inc.
Toy Story of TERROR!
Hocus Pocus
Check out the full scheduling of Freeform's "13 Nights of Halloween" here: http://freeform.go.com/news/the-13-nights-of-halloween-2017-schedule-is-full-of-creepy-classics