The 10 Ways to Make Yourself Monday Morning Ready
Not everyone is a morning person. I surely wasn't when I started going to university, especially on Monday's. Mondays are noted to be the start of another week, which is painful to think about. But slowly but surely I found that waking up and having a good Monday Morning can affect the rest of the week. I started having a better week because of how I went along on my Mondays. So here's my advice to you:
01. ORGANIZE YOUR WEEK BEFORE MONDAY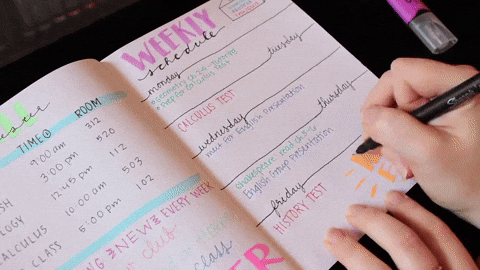 GIF courtesy of Giphy.
Organizing your week will make things less stressful. Deadlines won't get ahead of you, which will also allow you not to cram the night before a test or when an essay is due. Organize what days you have meetings and what days you want to work on assignments so that when you wake up on Monday, you'll have a good outlook for your week. 
02. GET REST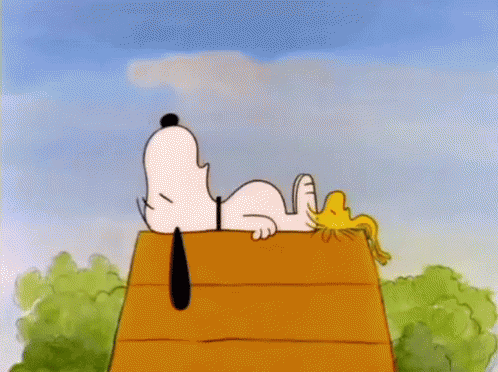 GIF courtesy of Tenor.
Getting rest is essential to remember, especially in college. We all need to get a good enough sleep that we are rejuvenated for the next day and have enough energy to continue throughout the day. Rest is essential, but there are also in times when we get too much sleep, so it is important to remember that everything is good in moderation. Too much rest will cause you to be tired the next day, and then you won't be Monday Morning ready. 
03. SET AN ALARM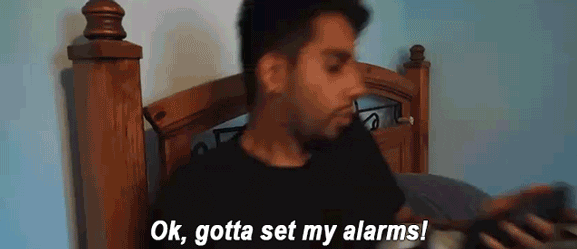 GIF courtesy of Giphy.
Set an alarm that gives you plenty of time to wake up and get ready in the morning, but also one that gives you the right amount of sleep. I suggest adding your favorite song as your alarm so that when you hear it, you'll be ready to get up out of bed and dance. Monday's song shouldn't be the blues, but instead, it should be a song with excitement for another week. 
04. EAT BREAKFAST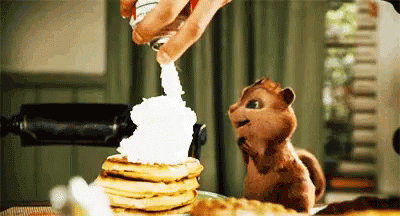 GIF courtesy of Tenor.
If you're like me, no matter how many times someone says "breakfast is the most important meal of the day" won't make you want to eat breakfast. You'll respond with, "I don't have enough time" when in reality you're either broke or too tired to make yourself food. But once you start eating breakfast, you will notice a difference. I saw that mind my mind was awake and ready to get some work done.
05. CREATE A MORNING RITUAL
GIF courtesy of Reddit. 
I think this is important because of our bodies like routines and rituals naturally. Try finding something that you can almost always see a second to do after you wake up. Whether this is listening to a song, styling your hair, or putting on some makeup, having a morning ritual will make your morning go a bit smoother.
06. GIVE YOURSELF BREAKS
GIF courtesy of Medium.
Giving yourself breaks is crucial for every day of the week. We all need time to relax. Taking a break is sometimes hard for me to remember. Some days I will wake up at work at 6 am and continue moving until I go back to work at 8 pm. I always have to remind myself that taking a break for myself isn't necessarily a bad thing and if I plan my week accordingly, I will accomplish everything I want to, even with moments of rest. 
07. STAY POSITIVE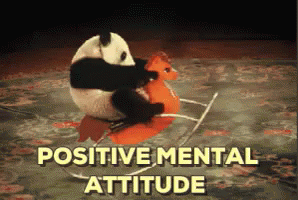 GIF courtesy of Tenor.
Find happiness in the little things. Every day is not going to go smoothly, and every Monday won't bring excitement and joy. Trust me. But if you wake up with a mindset that allows you to think the day positively will gain the potential to be a good one. If you get stuck in the mood that it's another long week of school, it will probably be another long week of school. Things are how you view them. 
08. HAVE SOMETHING TO LOOK FORWARD TOWARDS
GIF courtesy of Giphy.
Plan something in the week that's exciting. Whether that's a girl day on the weekend or a date at night, plan something that will push you to make it through the day. I look forward to Thursdays because I get to see my friends at my club's chapter and see my other group of friends at night. It gets me excited for Thursday and pushes me along the track that I want to go in for the week. 
09. ASK FOR SUPPORT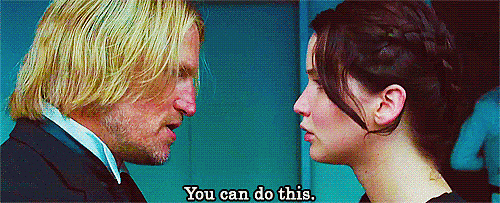 GIF courtesy of Popsugar.
Some weeks are harder than others. Some Mondays are worse than others. Asking for support when you need it and want it is okay. People who you know you can count on will want to be there for you. They want to watch you succeed, even if that means taking time out of their day to help you. We both know you would do the same for them.
10. REMEMBER WITH EVERY MONDAY; THERE'S ALWAYS ANOTHER FRIDAY
GIF courtesy of Gfycat.
With everything, there's a beginning and an ending. Of course, with weeks finishing it means time to relax and enjoy the days off. I always have to remember that things will come, and they will go, just like Mondays. There will be good ones and bad ones, but hey at least we're five days closer to another weekend.