Ariana Grande's "7 rings" is a Girl Power Anthem
When Ariana Grande dropped her new track "7 rings," I felt it would jump to the top of the charts. The combination of pop, trap, and the "My Favorite Things" from "The Sound of Music" sample created an unusual song that was unique, intriguing, and a little haunting.
Seriously, I could replay that song a hundred times and not get sick of it. I'm currently doing that right now.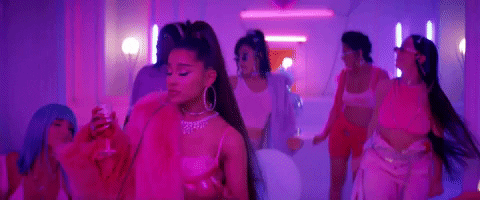 https://media.giphy.com/media/d39RAnDbfqf4XVd66T/giphy.gif
The song is a powerful anthem for feminism and has an unabashed attitude towards materialism that makes you want to take control of getting all the sparkly things you want, like Grande does: "Buy myself all of my favorite things." And yet, it hasn't taken long for haters to appear, and already two rappers have accused the pop queen of copying their tracks. It'd be near impossible, with the sheer volume of American music there is, not to find songs that have a similar beat or rhythm — which self-evident in the fact that both Soulja Boy and Princess Nokia came forward to claim theirs was the original ripped up song. Perhaps they should point fingers at each other, because their two songs sound just as similar.
But I digress, and to celebrate the spirit of Grande's "7 rings," here are three lines from the lyrics that are total Instagram caption material or even worthy of writing on your wall.
A rather reasonable assumption: "Whoever said money can't solve your problems, must not have had enough money to solve 'em."
For a go-getter attitude: "I see it, I like it, I want it, I got it."
This quote was born to be morning inspiration on your bathroom mirror: "My smile is beamin', my skin is gleamin' / The way it shine, I know you've seen it."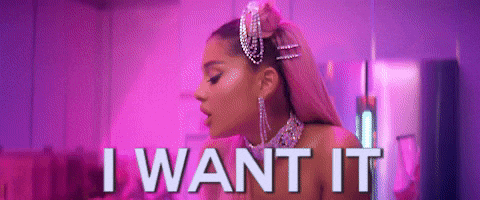 https://media.giphy.com/media/1X4FZo98u4xgdqkcL2/giphy.gif