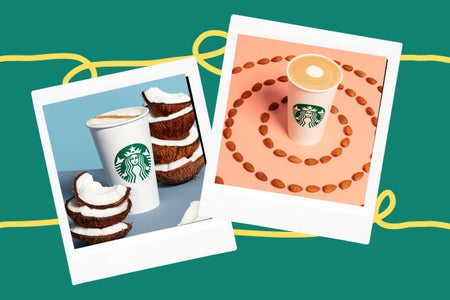 Why I Love Starbucks As a College Student
1. Coffees 
Starbucks coffees are great and predictable. Honestly, I like them, but part of the reason why I like them so much is because I know what I'm getting every time. If I ordered an iced vanilla latte, I know I'm getting an iced vanilla latte. There are times when I go to other coffee places (aka Dunkin Donuts) and order an iced vanilla latte, but get something with the sweetness of a frappuccino. 
Also, there are a lot of coffee options at Starbucks. Recently, Starbucks came out with an Iced Brown Sugar Oat Milk coffee that's exceptional, in my opinion, especially with having three shots of espresso in it. 
However, one critique that I hear a lot is that Starbucks is too expensive. This is true, but my advice would be to download the Starbucks app to make your coffee cheaper! See what goes into the drink of your choice and select those ingredients into the drink you make on the app. For example, if you want the Iced Brown Sugar Oat Milk coffee at a cheaper price, the base is espresso, then select two pumps of brown sugar syrup, three pumps of Oat Milk, and the cinnamon drizzle on top. It's the same drink, just $3 cheaper!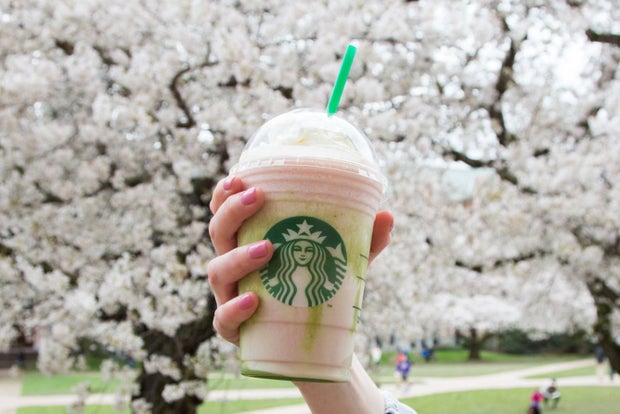 Starbucks
2. Refreshers 
My personal favorite refresher is the Strawberry Acai. Some may say it's too sweet, but I don't think that's necessarily the case. The thing that bothered me at first about the Strawberry Acai is that sometimes I'd be drinking it and the straw would get stuck on a strawberry. But then I ordered the refresher without strawberries and it's become a problem of the past!
Another refresher I'd recommend is the Very Berry Hibiscus! I order it with no berries because of the same straw issue. However, if you prefer an aesthetically pleasing drink, I wouldn't do that because it takes the color away.
Also, I recommend ordering both of these drinks with lemonade. It's not bad without it, but it helps with some of the sweetness, which I know some have said is a reason they don't order the refreshers. 
With all Starbucks drinks, refreshers, or just iced coffees, I would order light ice because, otherwise, the cup is going to be half ice which isn't what you're paying for.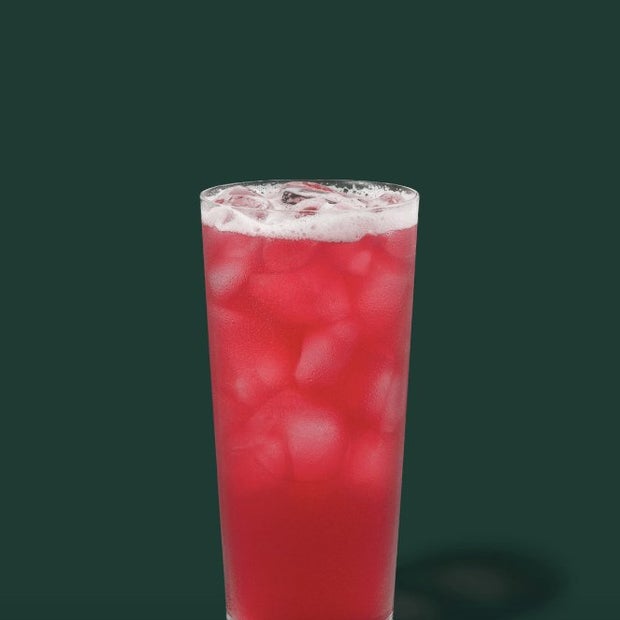 Starbucks
3. Breakfast & Bakery Food 
Personally, I love the coffee cake, especially warmed up! I'm not a baker, so I enjoy that it tastes homemade even though it technically isn't. I also like that it tastes like cinnamon because I'm a big cinnamon person. That being said, their chocolate and almond croissants aren't bad either! 
The spinach, feta, and egg white wrap is also a really good breakfast option! It's pretty healthy and has lots of proteins. The Egg Whites & Roasted Red Pepper Sous Vide Egg Bites are also good. They have this way of making the veggies blend into the egg, instead of it feeling like a separate chunk, and I don't know how they do it, but it's tasty.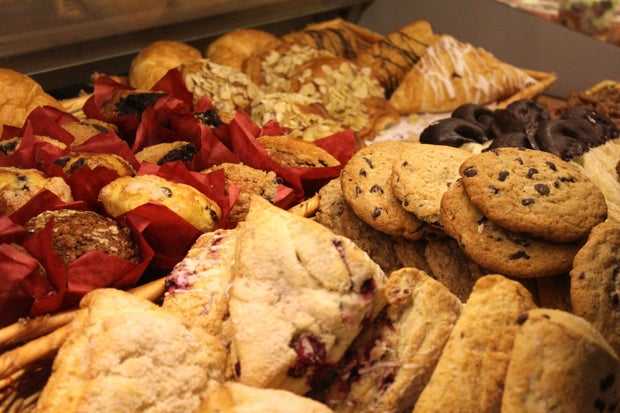 Leigh Patrick
4. The App 
I don't think the app gets enough appreciation. Mainly because it allows you to pre-order your drink, so you don't have to wait in the long line if you're in a rush. I know that I would always order a grande Iced Vanilla Cold Brew when I had to get up at 5am for swim practices in high school which was so convenient.
It also allows you to customize the drink the way you want it, so you don't have the issue of a long line and the barista messing up the drink. This is really innovative because neither the customer or the barista likes it when a drink comes out the wrong way.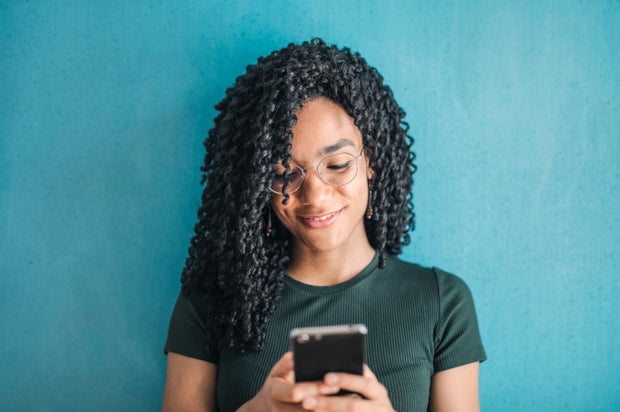 Photo by Andrea Piacquadio from Pexels
5. Lunch options 
Lastly, Starbucks' lunch options are a little pricey, but if you feel like something quick and easy, I think they're pretty good. 
Personally, I would recommend the tomato & mozzarella panini, it comes with pesto to make sure it's not too sweet, and it tastes fresh! They also put it on ciabatta which is one of my favorite breads. They also have the same sandwich with chicken if you want some protein on your sandwich. 
I also like their cheese and cracker box. It comes with Brie, American and Cheddar cheese, crackers, and fruits which I think goes nicely with the cheese and crackers.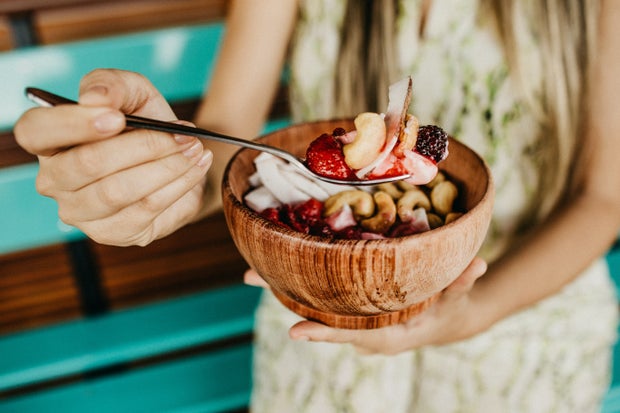 Photo by Jonathan Borba from Pexels