Why I Chose to Write For HCAU
On July 8, 2005 my life changed for the better. My two-year-old self didn't think so at the time, but that was the day I received the greatest gift ever-- my little sister. Being a big sister is not easy. You have to set the example and feel the need to be perfect. As much as I strive for perfection to show my little sister how things are done, at the same time, I always remember to tell her that it's okay to fail sometimes as long as you learn from your mistakes. It's okay to struggle, and I constantly remind her that I am always there to help her. 
I practice my future attorney skills defending her to our parents, I let her crash in my room after school, listen to her issues, and overall, she is just someone I can always bond with. Having a sister means that I have an automatic best friend for life. Friends may come and go, but I will always have my sister. No matter what we fight about, as sisters, our rule is that we always have to make up.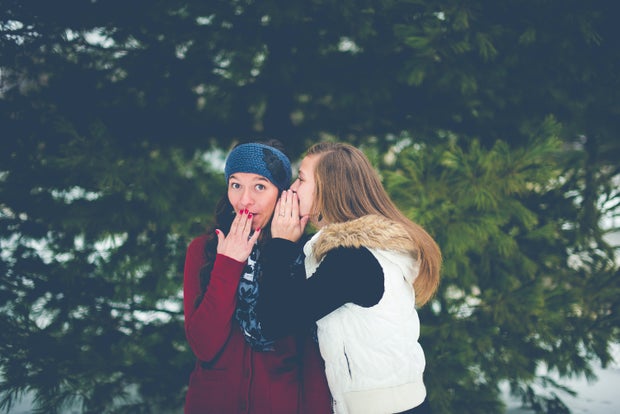 Photo by Ben White from Unsplash Growing up with a little sister makes you strong. During our younger years, we would get into fights and my father wouldn't even bother to break us up because he knew we were tough. Anytime I need an honest opinion, I always go to my sister. I've learned over the years to develop a thick skin, as little sisters can and will point out all of your flaws. My little sister taught me to not be afraid of my imperfections. After all, it is my poor sense of fashion and "boring" lifestyle that always makes her laugh. 
I don't know what I'd do without my little sister around. She has been there to bake me brownies during numerous heartbreaks, survives crazy family dinners with me, and we band together any time I'm angry with our parents. My little sister is there for me even when I don't think I need her. She'll make me food without me having to ask and will keep me company while I study for my endless amount of exams. Every family vacation, I always have a friend to hang out with.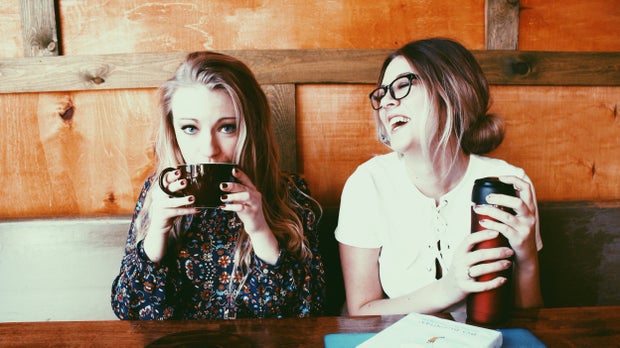 Amelia Kramer / Her Campus However, I realize that not every girl is as lucky as I am. Oftentimes, my friends tell me how they wish they had a sister to connect with. As lucky as I am to have a little sister, I couldn't help but sometimes wish I had a big sister growing up. As close as I am with my mother, she doesn't always remember what it was like to be a teenage girl. Therefore, anytime I needed advice on guys, friendships, beauty, school, or anything at all, I'd read Her Campus articles. 
I realized that these girls are kind, funny, relatable, and smart. Right then and there, I knew that these are the type of girls I want to spend my four years of college with. That these are the girls I am going to make memories and friendships that will last a lifetime. The reason I decided to write for Her Campus is because I want to be that big sister figure for girls across the country. I want to share my life stories, advice, and lessons with everyone.
During quarantine, I was lucky to have my sister who would keep me company. Now that case numbers are continuing to change across the world, many are once again being quarantined. For those who may be going crazy at home with their families or are quarantining by themselves, Her Campus can connect young womxn all over the world in a time where we can't physically be together.
Whenever I would go out whether it'd be grocery shopping or to get iced coffee, I couldn't help but feel alone during this pandemic. Everyone is six feet apart and wearing masks which makes me, along with billions of others, feel so distant from one another. However, platforms such as Her Campus can help connect womxn to hear the stories of others, so they don't feel as alone.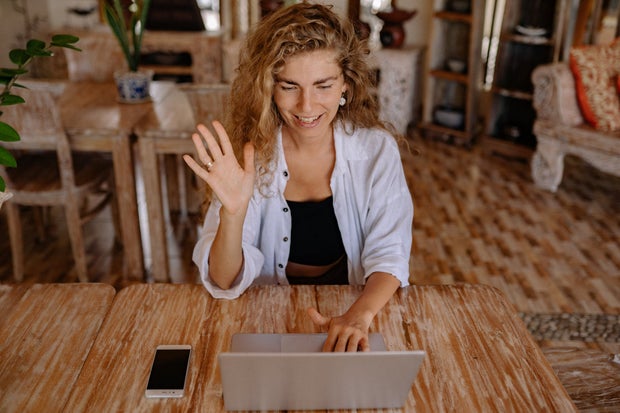 Photo by Yan from Pexels Right now as I embark on my college journey, I know that Her Campus is a place where I am going to thrive. I am so excited for the next four years of inspiring and empowering young womxn. During unprecedented times like these, I encourage everyone to stay strong and keep changing the world. Some of my favorite articles that have kept me occupied during quarantine have been: "What Your Dreams Really Mean", "Ranking the Songs on Taylor Swift's 'Folklore' Album", "Creating a First Semester Bucket List", "The Corona Crush", and "Calling All College Students: You Need a Mentor!"
Photo Credit: Her Campus Media Library