With the disappearance of the beloved Wonk Cat, the American University campus lacked a loving furry presence. That is, until Challenge Accepted Cat.
The newcomer had been spotted on campus before, but quickly gained a consistent following in the beginning of October, both on campus and on Instagram under the account @challengeacceptedcat.
Challenge Accepted Cat, also known as CAC and Chuckie, was reported to have territorial fights with Wonk Cat before the latter went missing. Since reappearing, Chuckie is known for being friendly to students, accepting cuddles and pancakes.
As of Oct. 8, Chuckie is being fostered by senior Jael Azani; she suspected that Chuckie was sick, and took him to the vet. It was discovered that Chuckie had a possible tooth infection, a past leg/hip injury, and fur loss among other issues. Azani has experience in the pet fostering industry through local rescue A Cat's Life Rescue. She also updates on her personal fosters on @jkittensdc.
"Right now, Chuckie is looking like he'd be a great indoor cat. Once he's neutered, microchipped, vaccinated, and checked (all on grants from the rescue) for injuries, he'll be back to normal…" Azani said. "…either he'll stay with me if I adopt him or go to another home looking for a cuddle buddy!"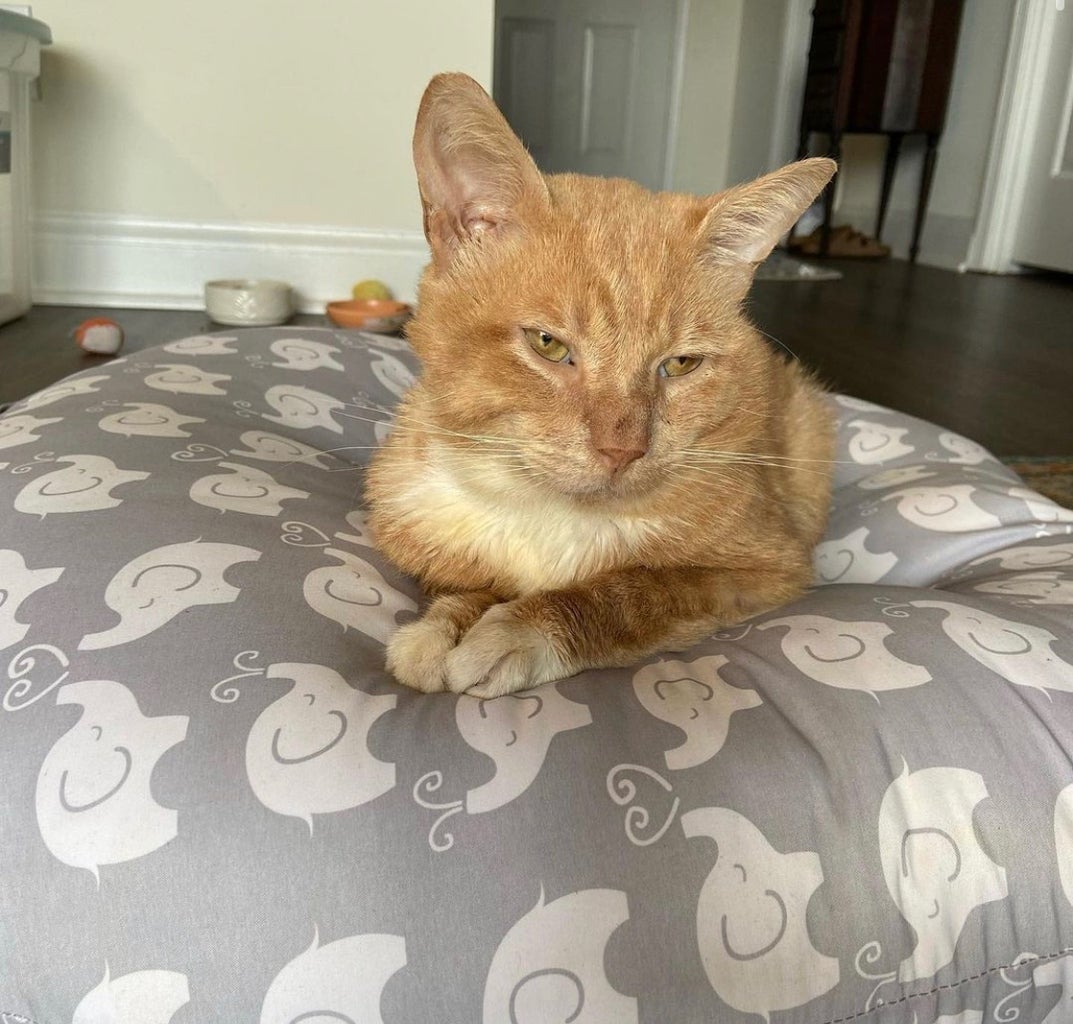 While she's not its original creator, Azani now runs the Challenge Accepted Cat Instagram, and has happily been providing updates on Chuckie's wellbeing. Since being fostered, Chuckie has been making a recovery, receiving baths, medicine, and lots of love. With his friendly demeanor, Azani believes that Chuckie is a great candidate for adoption.
"[After receiving the account], I figured I'd keep posting because people seemed to enjoy it. If I end up adopting Chuckie (which is likely) I'm sure I'll keep his Instagram updated."
For now, it's uncertain whether Chuckie will return to AU. That being said, there is potential for another cat to call campus its home.
"It's unlikely that he'll be returned outside because he's so friendly and seems to have some health concerns. But! The organization I work with is always looking to relocate outdoor cats whose feeders moved or passed away and need caretakers," Azani explained. "I'd be interested to see if the university is interested in welcoming a new cat to campus given that Wonk hasn't been found/returned."
Chuckie may no longer be on campus, but fans can keep up with him on Instagram as he finds his forever home.