Top 5 True Crime and Paranormal Podcasts/YouTubers
It's officially spooky season! With October progressing towards Halloween, I 100% know that my sister and I will be binge-watching horror movies (as per usual), leaving us scared to death.
But that's not the only thing that is making me feel festive this Halloween season! I also love listening to paranormal and true crime podcasts and YouTube channels throughout the month. Here are my top five favorites: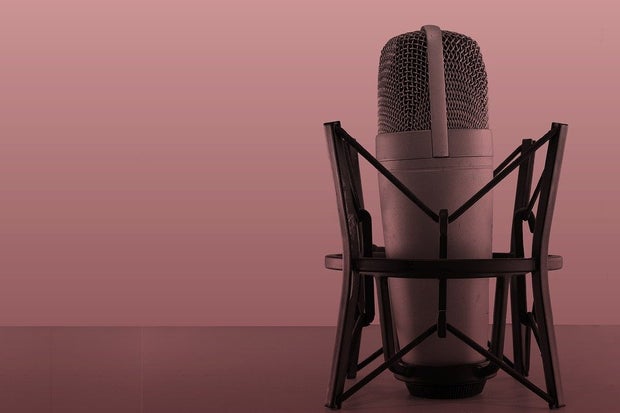 Pixabay
I'd always been into true crime growing up, but when I first discovered Kendall's channel in high school about three years ago, I became hooked forever. A YouTuber with two million subscribers and over 280 million views, Kendall Rae is definitely someone's content to check out if you're looking for all things true crime, conspiracy theories and paranormal activity.

Kendall has worked closely with family and friends of victims in many of her videos to help tell their stories and to spread the word about their loved ones. Kendall also works with Thorn, an organization founded by actors Ashton Kutcher and Demi Moore that is working to combat human trafficking and the sexual exploitation of children all around the world. She requests her subscribers to submit artwork to create merch, and 100% of the proceeds she makes from this goes to Thorn to help support their work.

Tune in soon because Kendall is starting "Crimetober" this very month, an annual tradition where she posts videos very frequently throughout October to celebrate spooky season!

Bella Fiori is an Australian YouTuber with over two million subscribers and more than 180 million views. Bella posts videos not only about true crime, but fashion, beauty, lifestyle and travel vlogs as well!

Bella discusses cases that are well-known to many, as well as those that have not received as much attention and awareness as they should. Many of the stories that she shares are native to Australia where she is from, so you can learn about cases outside of the States. Make sure to check Bella's channel out because she posts new content every week!

This podcast is hosted by husband-and-wife duo Josh Thomas & Kendall Rae! Their show mainly focuses on true crime & conspiracies, but they also discuss other topics such as unexplained phenomena, metaphysics, futurism, ancient civilizations and news stories that the media doesn't cover.

They also have guests appear in their episodes who are either experts in these topics or just individuals who share their passion for uncovering the truth and exploring the mysteries of our universe!

Crime Junkie was the first podcast I ever listened to. I discovered it during my freshman year at AU, and, well...the rest is history.

Crime Junkie is a weekly true crime podcast hosted by best friend duo Ashley Flowers and Brit Prawat. After its debut at the end of 2017, it has become a cult favorite for many. This podcast is committed to sharing missing person cases to help spread awareness and bring people home, as well as bring to light mysterious deaths, serial killers and people who have become victims of murder.

Every Monday, Ashley Flowers tells listeners about a crime she's been obsessing over that week with reactions (which tend to be full body chills!) and input from Brit. I know you'll love this podcast and the hosts as much as I do.

At the moment, My Favorite Murder is my absolute favorite podcast I have been tuning in to every week! It's the hit true crime comedy podcast hosted by another best friend duo, Karen Kilgariff and Georgia Hardstark.

Since its inception in early 2016, the show has broken download records and sparked an enthusiastic, interactive "Murderino" fan base who come out in droves for their sold-out shows worldwide. It is also a Top 10 regular on iTunes' comedy podcast chart and has been featured in Entertainment Weekly, The Atlantic, Nylon and Rolling Stone magazine.

I absolutely love their "Minisodes," which as you can tell by the name, are shorter episodes where their fans email their stories in about hometown murders and other crazy stories, such as close misses they have had or a loved one has had with serial killers.