Tips to Help with the Draining Reality of Zoom Class
It is important to recognize that staring at a computer all day to complete online classes and then assignments or tests can not be healthy. It is obvious that college students are feeling drained and fatigued by not having a classroom to learn in. There needs to be more support from universities in recognizing that learning from a computer is not the same as a real classroom. However, many professors are doing a wonderful job of keeping their students engaged and being sympathetic to students' situations. 
This being said, here are some quick tips on how to adapt to this new learning environment.
Good Habits for Zoom Class:
1. If your surroundings allow you to turn on your camera, then always keep your camera on in class. This helps me stay engaged in class and creates more of a mock style classroom. 
2. An article from the BBC suggests that coming to class prepared helps you stay engaged more. Even though we are not in the classroom, prepare yourself as you would for in person class. 
3. Get dressed for class! Putting on an outfit instead of pajamas can help you stay more alert. In an article from Vogue, a professor who teaches at Knox College in Illinois and specializes in environmental psychology says, "If you look at how you are dressed, that signals something about what you are prepared to do. If you are dressed professionally and you're dressed up, in some ways that raises your own opinion of yourself, and you want your behavior and demeanor to match the clothes." This shows there is a connection between your mental state and how you dress, however, make sure you are dressed to your comfort level. 
4. Stay engaged! I have been asking and answering questions, so that I can make sure that I am paying attention.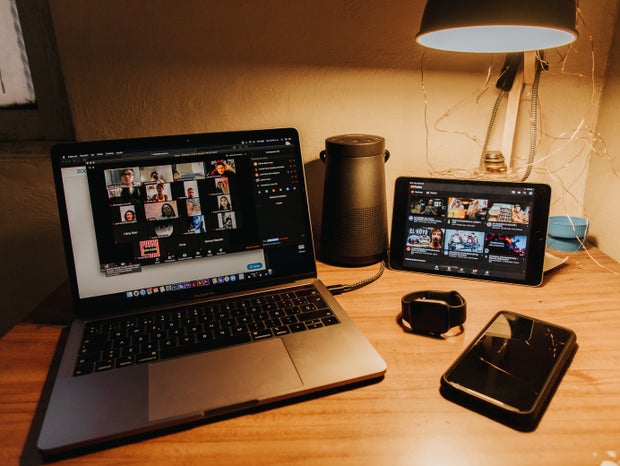 Unsplash
Struggling with online classes is not a problem that you should feel alone on. Talking about the challenging times we are living in is important to recognize. Being isolated is a feeling that many people are feeling while taking online classes, so make sure to reach out to your academic advisors, friends, and family to talk about these feelings.
Photos: Her Campus Media Library