Unless you live under a rock, your news feed over the past few weeks has likely been a constant stream of impeachment news. In December, President Donald Trump was impeached by the House on charges of abuse of power and obstruction of Congress. This ruling followed allegations that Trump pressured Ukraine to investigate Joe Biden and other political opponents by withholding $400 million in military assistance and blocking a White House meeting. In January, after the House voted to impeach Trump, the case moved to the Senate, where prosecution and defense teams deliberated over removing Trump from office. On February 5th, Trump was acquitted, ensuring that he will remain in office for the time being. I had the incredible opportunity to attend Trump's impeachment trial. All headlines aside, here is what it's like to sit on the floor of the Senate Chamber and witness history being made. 
I have a friend who interns in Senator Bernie Sanders' office who got me and another friend expedited passes for the Senate Gallery. After picking up the passes in Sanders' office we were escorted to the Chamber. To get there, we rode on the United States Capitol Subway System, which snakes beneath the US Capitol and is only open to members of Congress or staffers on Capitol Hill. Our train car was uncovered and tiny, only seating four people. In under a minute we traveled between the Dirksen Senate Office Building and the Capitol Building, where the Senate Chamber is located. We were greeted by swarms of reporters there to cover the trial. Suddenly, amidst these professionals, I wished I were wearing more than my college-student attire, but my Converse would have to do.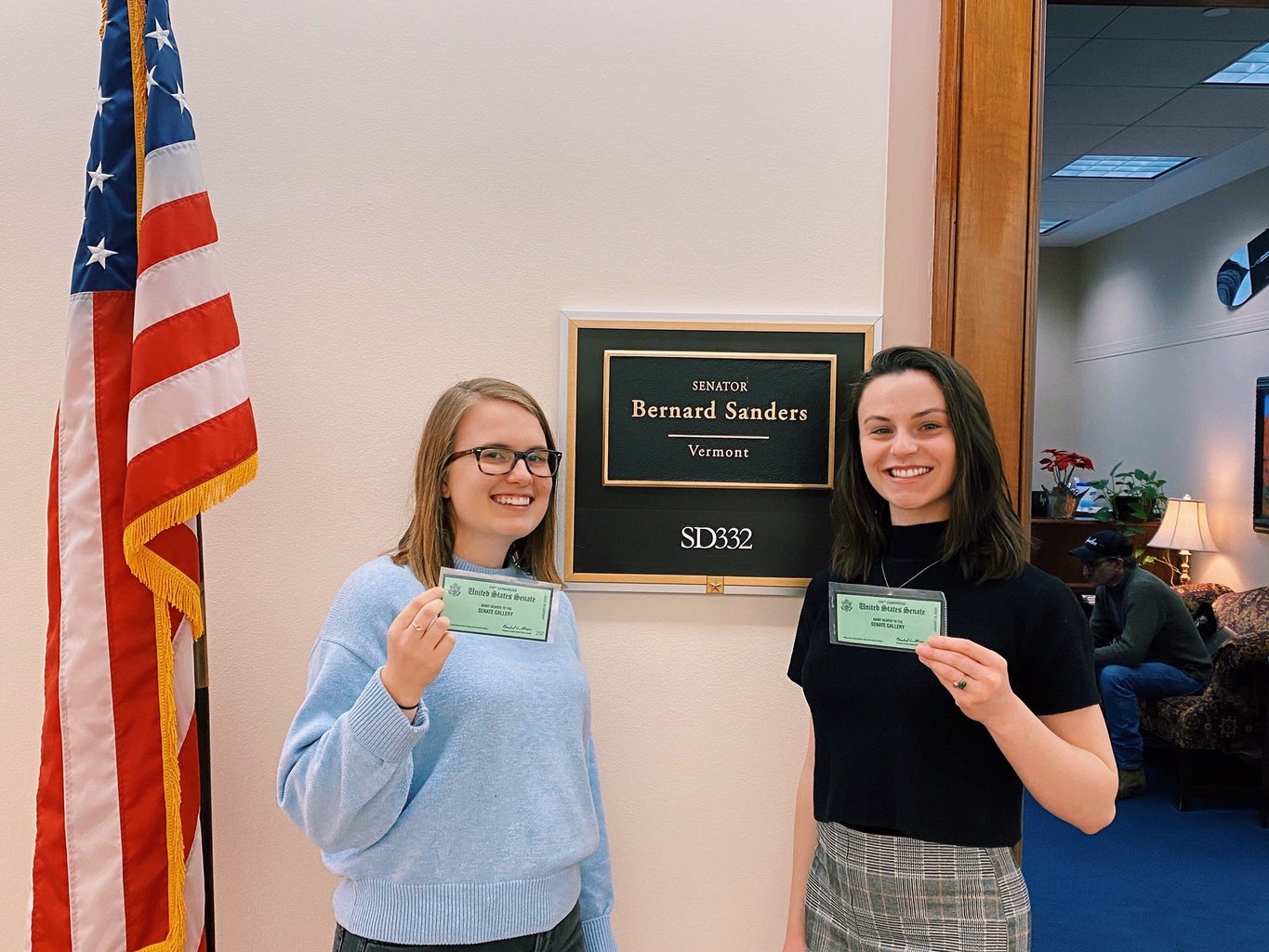 I had hoped to bring my notebook into the Chamber to jot down my observations on the proceedings, but note-taking is strictly prohibited. My notebook and phone were taken, my pockets searched, and my water bottle emptied. Then, we entered the Chamber. It is a two-story room with a wrap-around gallery in the upper portion for viewers to glimpse the senators seated below. We sat close to the edge and watched the Democratic Prosecution team deliver their final arguments. This team consists of seven prosecutors– Jerrold Nadler was at the stand when we arrived. 
Unlike the placid room shown on television, the Senate Chamber is an incredibly busy place. Chief Justice Roberts sits at the front, presiding over the crowd. The prosecution and defense teams sit at long tables, whispering furiously and passing papers. The senators sit in clumps of desks, divided down the middle between Democrats and Republicans. They listen to the speaker, take notes, eat snacks, and get up to stretch every once in a while. I witnessed Senator Lindsey Graham (R) of South Carolina engrossed in a crossword puzzle. Senator Mitt Romney (R) of Utah stood up and paced. Senator Bernie Sanders (D) of Vermont looked pained as each allegation was reviewed. Pages, or high school juniors, appointed and sponsored by each senator, rush around the chamber, delivering correspondence and glasses of water to the senators. Up in the gallery where we sat, a constant stream of spectators came and went, ushered in and out by security guards. It was hard to focus on the speaker with so much happening all at once.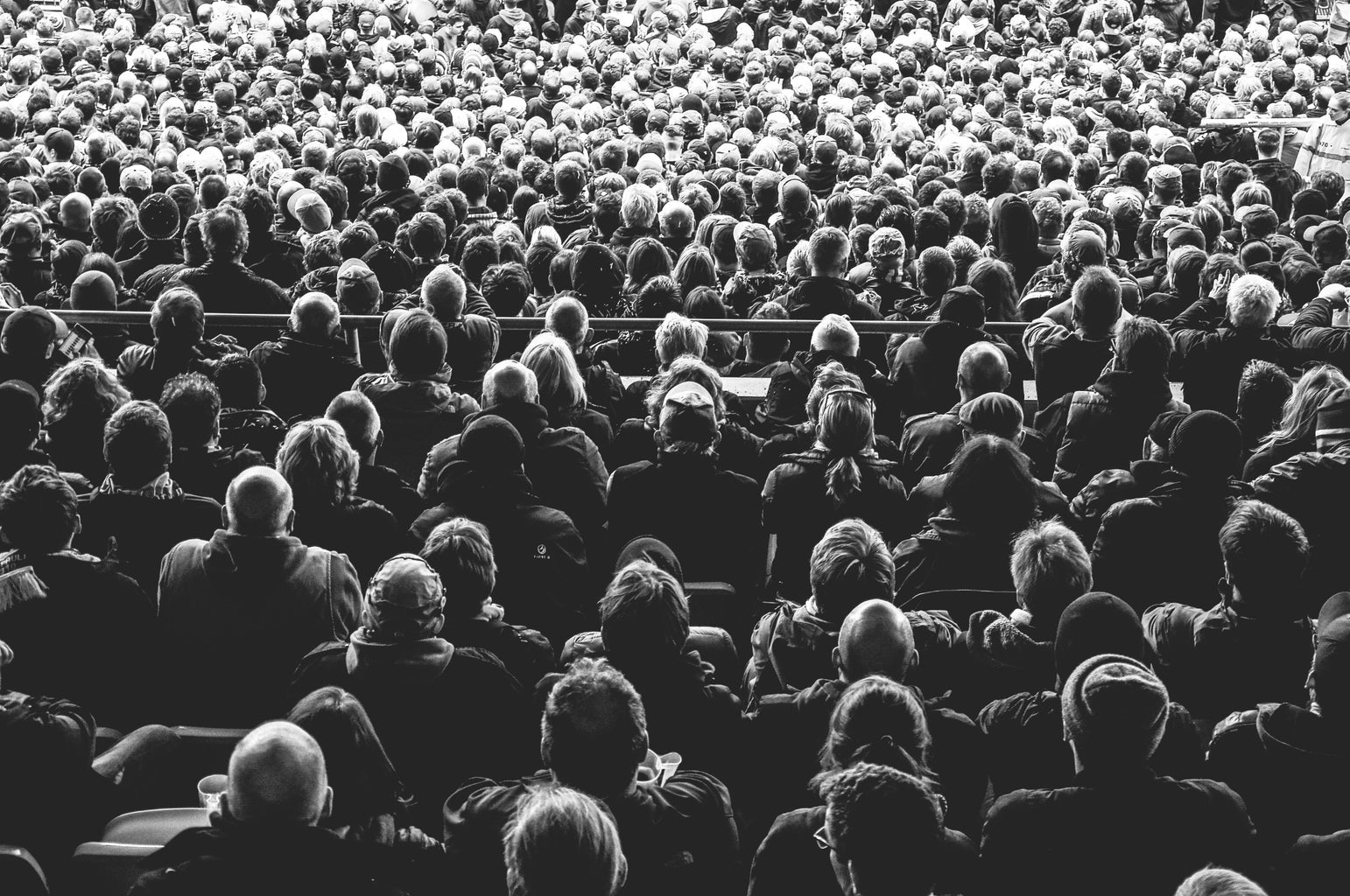 Listening to the prosecution's arguments was like listening to a captivating soap opera. They began with Trump's infamous call with Ukrainian president Volodymyr Zelensky, walking through each piece of the narrative. Lots of the information had already been presented during the House's impeachment trial, but the prosecution produced a unique spin. They focused on Ukraine's dire need for military assistance in their fight against Russia. They referenced soldiers killed in battle and the extent to which Ukraine went to hide their fragility. By breaking down the implications, the prosecution painted a compelling picture of how damaging Trump's withholding was. I thought this take was refreshing. Throughout the impeachment trial, the majority of the focus was on Trump and his alleged crimes. However, the prosecution shifted the focus to those who were hurt by Trump's actions, which made their case all the more powerful. 
After two hours in the Chamber, my friend and I were ushered out. We gathered our belongings from security and left the Capitol Building. Knowing that just minutes ago, I had sat in a room with some of the most influential people in the world discussing Trump's impeachment felt incredibly surreal. It also made everything more palpable. Like most Americans following the impeachment trial, I was reading articles and watching short clips on Youtube. However, I felt distant from the investigation; it felt like another inaccessible debate happening behind closed doors. Attending the trial in person shocked me into an understanding of the gravity of the situation. I was reminded that every one of us is affected by the conduct of our president and his posse, even if we don't always have a front-row seat to the action. He has permanently affected the United States as well as Ukraine, two countries that placed trust in him. This realization is even more paramount in light of Trump's acquittal. While he will remain in office, Trump is not off the hook.
You have heard his story. Now it's time to step up and vote. Do your part to change the narrative. 
To see a Senate hearing for yourself, click here.
To register to vote, click here. 
Photos: 1 (author), 2