Sarah McBride: From Student Government to State Senator
On March 22nd, 2021, American University's Kennedy Political Union (KPU) and Women & Politics Institute (WPI) partnered with AU Visible and AU PRIDE to host a virtual discussion with Delaware State Senator, Sarah McBride. 
A longtime advocate for LGTBQ+ rights, Senator McBride began her career in politics when she served as American University's student body president in 2012. Eight years later, McBride made history when she became the first openly transgender person appointed to the office of state Senator.
Before the virtual discussion moderated by Vicky Wilkins, the Dean of the School of Public Affairs (SPA), Senator McBride answered questions from student journalists. Below, you can read about how her experience in student government instructed her career, her plans to increase LGBTQ+ representation in government, and her favorite memory of being an Eagle.
Some responses have been edited for length and clarity.
Her Campus American: What was your favorite memory of being a student at AU?
Senator Sarah McBride: "Just on a day-to-day basis, I loved in the fall through the spring walking through the quad with so many people out there debating, playing sports… Seeing students from all different countries, students of every area of interest, just coming together out on the quad I think was the most "at home" at AU that I ever felt. 
One of my favorite specific memories was when I came out [and there was this] complete outpouring of love and support that I received from the community. Someone on campus [at the time] said that the response from the campus community was like we had just won a sports championship, which we don't have a ton of experience. It was just an overwhelming sense of love and, more than that, celebration. It wasn't just a celebration in my news, but in the fact that the diversity of our campus made us stronger and better.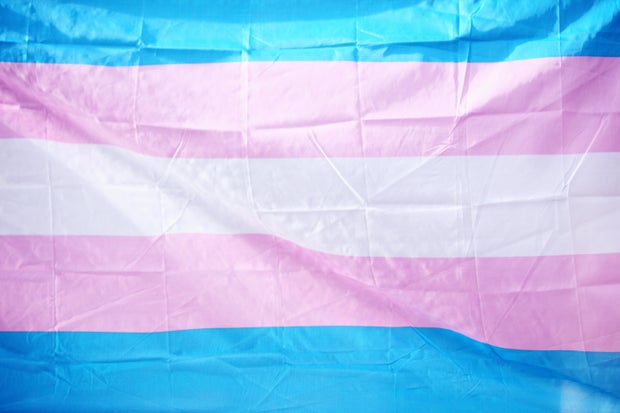 Photo by Sharon McCutcheon from Unsplash So, that's one of my favorite memories at AU because I think it demonstrated us at our best. We don't always live up to it. We aren't always reflective of that. It doesn't necessarily always equally apply to every student, but it was the values I think that we demonstrated in that moment that, for me, reflected AU at our best and really reflected how AU students could help to change the country."
HCAU: How did your role as the former student body president prepare you for the office of Delaware State Senator? 
Sen. McBride: "I really learned how to advocate in my role as student body president. I began to see how important persistence is in both not giving up and also just the literal act of repeatedly bringing up a topic and how important that repetition is in actually achieving the goal. 
I honed my skills in terms of figuring out how to speak to different audiences. How to advocate depending on who I was talking with for a specific issue. How to find the points that would resonate with the specific person I was walking with. I think that it really taught me how to be a thoughtful and inclusive leader that also fights for bold change. One thing that I certainly have tried to do throughout my career is fight for big ideas but in a way that also builds bridges. 
More than anything else, my experience as student body president was probably one of the most formative experiences in allowing me to come to terms with my identity. I would quite literally not be the person I am today at least with the same journey had I not been student body president at AU, and had I not had the experiences and opportunities to gain the insights that I did from that year that I think in many ways facilitated and fostered my own journey to authenticity."
HCAU: What are your plans for increasing the amount of LGBTQ+ representation in government?
Sen. McBride: "I think there are a couple points for how to increase representation. One is that I have been fortunate enough to be supported and mentored by a number of incredible LGBTQ+ elected officials, particularly Delegate Danica Roem in Virginia, who got didn't just pay lip service to supporting other trans candidates but really put her time and energy into mentoring, providing guidance, and more than anything else, friendship to candidates like me. That has shown me the importance of paying it forward, of supporting other trans candidates in their campaigns and in their work.
The second thing is I'm very mindful that the only way that I do justice by the LGBTQ+ community is to do the best job I can in this role. In other words, to demonstrate that trans candidates can serve effectively in state legislatures and advance issues and policies on a whole host of topics from health care to education to criminal justice reform to LGBTQ+ equality.
As someone who's the first person like me to serve in this chamber, to serve in this kind of role in the country, I believe that being first only matters if I'm not the last. I think that in doing the best job that I can, I will not just leave a Sarah-sized hole in the wall. In doing that work and in fighting for all of the causes I believe in, I hope to bring down the wall that stands in the way of any person of any background being able to fully and equally participate in society."
Through her work with the Human Rights Campaign and as a State Senator for Delaware, Sarah McBride continues to fight for equality for everyone. With her victory as president of the study government at AU only having taken place eight years ago, her career in politics has just begun.