Preliminary Trials Show Two Potential Covid-19 Vaccines About 90% and 95% Effective, Still Many Unknowns
As Covid-19 cases surge around the nation, the future is looking hopeful with promising results from the data of two phase III vaccine trials. 
The first round of good news came from Pfizer and their German partner company BioNTech on Monday, Nov. 9. The preliminary results reported that it was more than 90 percent effective at preventing symptomatic illness. The trial began in July and involved nearly 44,000 people. Half of the participants received the vaccine while the other half got a saltwater placebo. In a press release, Pfizer announced that so far 94 participants have gotten sick with Covid-19. An independent board of experts reviewed how many of the 94 people who had the virus got the vaccine versus the placebo. The final goal of the trial is to reach 164 cases of infection.
Drugmaker Moderna's results came a week later, announcing on Monday that their preliminary results showed the vaccine was 94.5% effective. Based in Cambridge, Mass., Moderna developed its vaccine in collaboration with researchers from the Vaccine Research Centers, which is part of the National Institute of Allergy and Infectious Diseases. Their study resembled Pfizers with two study groups, one receiving the vaccine and the others a placebo. Their results show that 95 people contracted the coronavirus, and only 5 of those people were vaccinated. These cases included people ranging from 15 to 65 years of age and 20 coming from underrepresented groups. 
In terms of safety, Moderna, Pfizer and BioNTech have reported no serious safety concerns related to the vaccine. Some participants have reported cases of sore arms, fatigue, fever, and joint and muscles aches that last a day or two.
Both vaccines use technology called messenger RNA, or mRNA, which has never before been approved for human vaccination. The mRNA approach uses genetic material to trick cells into producing small amounts of protein that look like the spikes of the virus. The immune system then learns how to recognize and attack the spikes and would, in theory, react fast to any actual infection.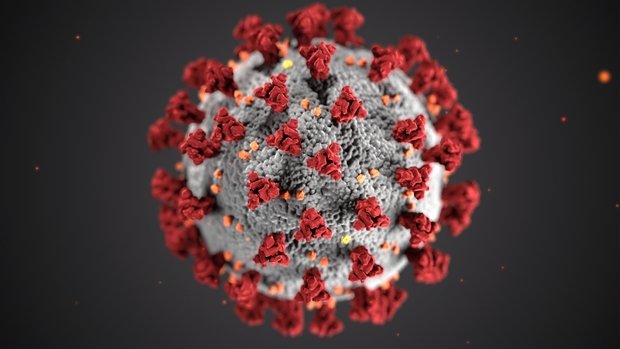 Photo by CDC on Unsplash
Pfizer's chief executive said that it could have 30 to 40 million doses of the vaccine before the end of the year, which would be enough for 15 to 20 million people to get an initial shot followed by a booster three weeks later, according to a New York Times article. Moderna said that it would have 20 million doses ready by the end of 2020, which, considering that the vaccine requires two shots, would be enough for 10 million people, reported a separate New York Times article. 
In an interview with CNN, Pfizer CEO Albert Bourla said "Emotions are very high. You can imagine how I felt when I heard the results… I think that likely, based on impact, this will be the greatest medical advance in the last 100 years."
While these results brought people a glimmer of hope, much remains unknown, and any possible vaccine will not be able to protect the public for a number of months. 
Dr. Anthony Fauci, director of the National Institute of Allergy and Infectious Diseases, said at a virtual event that took place at the Washington National Cathedral that the Pfizer vaccine may be deployed in December and early into next year. By April, May and June he hopes "the ordinary citizen should be able to get" a vaccine, reported NPR in an Instagram post.
To make it open to the general public, Pfizer and Moderna will both apply for emergency authorization from the Food and Drug Administration, in the next few weeks. If there are no delays in the process, the vaccine could possibly be authorized for certain high-risk populations before the end of the year. 
Some of the unknowns surrounding the vaccine are who exactly it protects and if there are stronger protections for certain age groups. In an NBC article, Dr. Gregory Poland, director of the Mayo Clinic's Vaccine Research Group in Rochester Minnesota, said, "We don't know anything about the groups they didn't study, like children, pregnant women, highly immunocompromised people and the eldest of the elderly."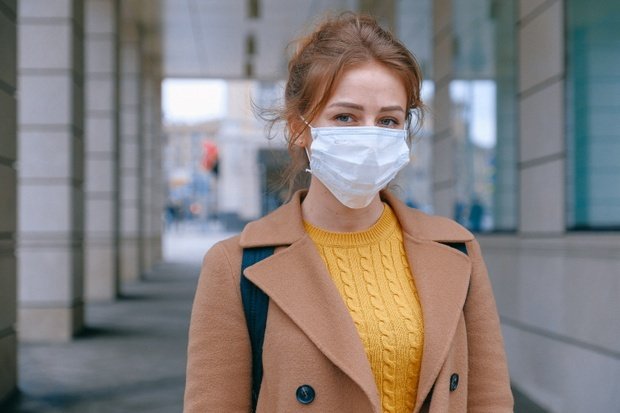 Anna Shvets via Pexels
It is also unclear how long the vaccine will be able to protect people from the coronavirus. Whether it would be a yearly or seasonal shot is still unknown. Vaccine trial participants will continue to be followed to analyze for safety and ongoing protection.
So despite this good news, keep wearing masks and practicing social distancing. Health experts have said that Americans need to be prepared for a tough winter as cases continue to rise, so continue to follow local and state guidelines.
Sources: 1, 2, 3, 4, 5, 6, 7, 8, 9
Photos: Her Campus Media