Music to Give You Confidence As You Head Into Finals
If you're like me, you listen to music everyday. For some reason, music understands us, sometimes even better than the people around us. No matter what your music taste is (and trust me, mine is a little bit all over the place), it's an escape, and especially in this weird year, music has helped many people through it all.
You might also be in this odd mix of emotions: overwhelmed about finals, but excited for winter break; anxious about grades, but knowing we're so close to the end. Not to mention that if you're a freshman, like I am, those emotions are intensified. Although it can be hard to overlook all of these emotions, it's important to practice self care during this time.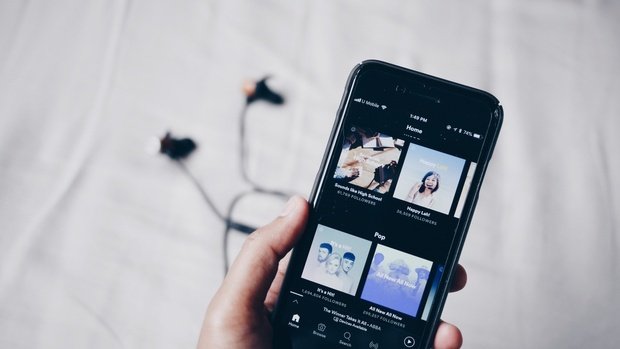 Photo by Fixelgraphy from Unsplash
One of my favorite forms of self care is jamming out to music! I highly suggest this. Whether it is dancing alone in your room or singing at the top of your lungs in the car with the windows down, it's always okay to take a little music break. 
I decided to put up an Instagram story asking people for songs that give them confidence! This way we could all have some songs ready to play this week when we do feel the need to just dance it out. Here are some of the most popular responses, and the ones that I really agreed with!
Body - Megan Thee Stallion I think we can ALL agree that this new hit makes us want to dance. This was by far the most popular response! Some people even just said anything by Megan Thee Stallion; pretty self explanatory if you ask me. 

Pretty Girl Rock - Keri Hilson This was the next most popular response! This song gives off the best vibes, and it could change a bad mood any day! 

Freedom - Beyonce (Homecoming Live) We all know Beyonce can make anyone feel like they run the world. This song just makes you feel so powerful. Other great Beyonce songs for confidence are, of course, Run The World and Partition.

Dog Days Are Over - Florence and the Machine I loved this response. The dog days of the semester are almost over, and we're so close to the holidays! Plus it just makes you want to sing your heart out. 

Like a Girl - Lizzo This song makes me feel ready to get up and accomplish anything. Although most of these songs are girl power songs, this is by far an ultimate one! Of course other great Lizzo songs are Good As Hell and Truth Hurts. 

Rain On Me-  Lady Gaga and Ariana Grande (author's pick) This song is perfect for the end of the week when you just need to let all the stress out! It's a nice way to remind yourself that maybe the week was a little rough, but you pushed through and you're still here. 
I invite you to play these songs this week and dance through finals with me. Check out my Spotify playlist with some of the other responses, as well as some of my own picks. Remember: a little dancing and singing never hurt anyone. Best of luck on your finals!
Photos: Her Campus Media