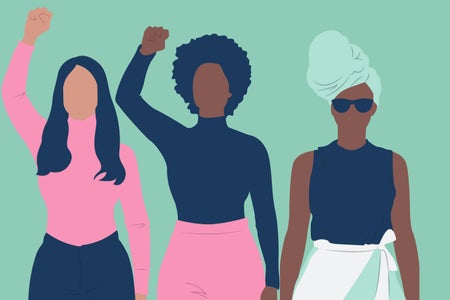 How WOC are Kicking Ass and Taking Names this Election
I learned from a young age that BIPOC are viewed and treated differently than, and on many occasions, by white people because of things I experienced myself and also witnessed happen to others.
A particular experience that occurred when I was seven years old and has remained with me since was while I was riding the public city bus to school with my mom. It was rush hour with people dashing to get to work or school, so the bus was understandably crowded. My mom and I could only find seats located at the front of the bus. I vividly remember an older white woman entering the bus who then approached us and outright demanded my mom give up her seat.
I live in Chicago, where there is an unspoken rule that one gives up their seat for expecting mothers, children, the elderly, or anybody with physical disabilities. However, there were plenty of other younger people in the surrounding area without children and fully capable of giving up their seats, yet this woman somehow specifically chose to get the seats of the only brown people at the front of the bus, even though it was a young mother with her child.
My Ama had what unfortunately many immigrant parents have, which was the state of mind to just survive and try to live peacefully in this new country without causing any issues. Without hesitation, my mom apologized and gave this woman her seat. This is my first memory of experiencing such blatant racism and it has been forever burned in my memory.
Thus began my journey of becoming more educated about the strong and resilient communities of BIPOC that I am a part and an ally of. I have become more and more aware of just how crucial WOC are to the functioning of our society. I recognize that despite a shared struggle, different communities of WOC are individual in their experiences. Nonetheless, it is still important to consider just how powerful a force we are when we come together to take action.
In these past few years, we have seen more representation in Congress with the powerful, beloved group that has been penned "The Squad," which is made up of U.S. House of Representatives Ilhan Omar (D-MN), Alexandria "AOC" Ocasio-Cortez (D-NY), Rashida Tlaib (D-MI), and Ayanna Presley (D-MA).
The election of this group of women has been monumental with Rep. Omar, who was the first woman of color to represent Minnesota in Congress and one of the first two Muslim women to serve in Congress; Rep. Tlaib, who is the first woman of Palestinian descent in Congress and the first Muslim woman to serve in Michigan legislature; Rep. Ocasio-Cortez, who is the youngest women to ever serve in Congress and also identifies as Latinx; and Rep. Pressley, who is the first Black woman to be elected as representative of Massachusetts.
Gender on the Ballot proposes that there are more than 37 million eligible women voters of color in this election. Not only are they stepping up to the plate by voting for themselves, but they are also taking matters into their own hands by encouraging others in their communities to use their voice to vote as well.
During the midterm election in November 2018, voter turnout increased amongst WOC dramatically, with 37% overall. More specifically, there were 28% more Black women, 48% more Asian American and Pacific Islanders, and 51% more Latinx women voting. This makes women of color the fastest growing voting bloc in the United States.
As a result of more participation from women of color, it has inspired a record number of 115 women running for Congress in this election. The Center for American Women and Politics further reports that 298 women are running for the House of Representatives.
With a significant number of people across the United States who have been out of work due to the COVID-19 pandemic, Black and brown communities have been suffering from the economic and health consequences. This pandemic has emphasized existing health disparities that have been disproportionately impacting Black and brown communities for years on end.
Moreover, many people of color work in positions where they have been deemed "essential workers," yet have had to deal with unsafe working conditions due to COVID-19 as well as inadequate pay, despite being the backbone of continuing function for this nation throughout this public health crisis. 
Hence, women of color are fed up with being ignored, taken for granted, discounted, and dehumanized, and are making a statement by voting in this election. 
My experiences with racism from childhood and into adulthood have been the catalyst to my passion for speaking up about racial injustice and have driven me to write about it. My story is not a lone rotten seed. This type of occurrence is something that all people of color, including women of color, have experienced at one point or another.
This election today is going to tell us what and who the people of this country care about. Either you are voting for someone who incites hatred and evokes fear, or you are voting for a duo who has the potential to bring our people together and aims to create harmony amongst all in this melting pot of a nation.
To my fellow women of color, I am so honored to be with you in this historical moment and to be part of this great potential to shift the direction of this nation. So please go out and vote today like your life depends on it. Because it does.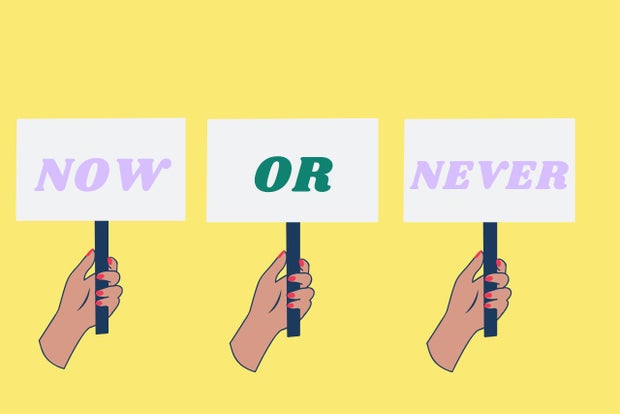 Photos: Her Campus Media