How Important is Representation When it Does Not Represent Policy
Early last week, the Massachusetts Senator announced that she would no longer be running for President. How did a front-runner lose the majority of her own home state? How could such a strong campaign lose its legs right at the primaries? Let's unpack.
Entering the most diverse Democratic ballot, Warren seemed like the fresh & progressive face that the country needed. A solid academic background, experience in the government, and commitment to policy changes for significant issues like taxing the 1% all seemed like the right qualities for the new president. Although, when it mattered most, the people showed up for everyone but Warren in the primaries. As of March 17, Joe Biden has 573,149 votes, Bernie Sanders has 550,482 votes, and Elizabeth Warren has 140,633 votes. 
The response from Twitter varied: many people felt discouraged that yet again two white men advanced over a woman. Many people posted on Instagram and tweeted with the hashtag #TheFightGoesOn and #DreamBigFightHard and expressed their frustration with this outcome. On the other hand, many Twitter users brought back to light that Elizabeth Warren is still a white woman, who in the past had used her very small percentage of Native American heritage as a means of advancing in her career. 
A chart is circulating around all popular social media platforms showing how Sanders, Warren, and Biden align themselves with a specific issue. Out of the thirteen issues listed, she only had three different alignments from Bernie: letting prisoners vote, guaranteeing more than 12 weeks of paid family leave, and canceling student debt for everyone. In the same chart, Biden does not advocate for any of the thirteen issues. 
Twitter users are posting this chart with the hashtag #WarrenToSanders to exemplify how clear it is for previous Warren voters to now shift their vote to Sanders. One user tweets a picture of the chart along with, "Friendly reminder for Warren supporters who are feeling disillusioned. I would have loved the chance to vote for her in the general, but we can still vote for her policies."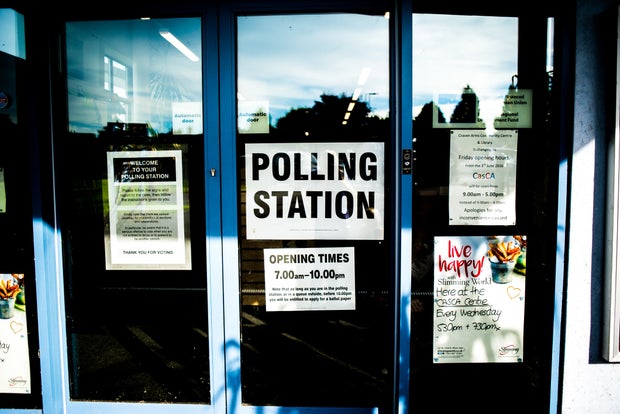 Unsplash
It would have been an amazing feeling to finally elect a female president, of course, but representation is not policy. Warren's campaign went through multiple rough patches throughout the race, causing the people to hold her under more scrutiny after every instance. After claiming that Sanders once told her that a woman could never be President, Warren shut down the question by saying she did not want to fight with Sanders. Warren also used the fact that she was fired for being pregnant as a constant point in her speeches when it was proved that she actually resigned. Then, the whole Native American heritage claim truly cut the campaign even shorter when Warren took the DNA test that revealed that she was 1/1,024 Cherokee. This narrative that Warren worked so hard to uphold was finally crushed, making her issue a formal apology to the Cherokee Nation. 
Again, this pattern of false claims gave the people a sense of mistrust and may have pushed them to make a different choice. Women's rights and feminism do not start or end with Elizabeth Warren; it starts with voting for the candidate who reflects the fight for these rights and more in their policies, not just their identity. 
It is also important to note that Warren has not endorsed a candidate yet, seeing that every other Presidential candidate that dropped out of the race endorsed someone within 24 hours or less. Although, Warren appeared on SNL a couple of days after she dropped out, which also caused people to react negatively on Twitter. Privilege became the center of many posted messages, specifically talking about how Warren could perform a light-hearted skit when the sake of America's future is on the line.
As stand-up comedian Kate Willett summarized perfectly, "You can still support a woman in this election. You can support a woman who is drowning in student loan debt. You can support a woman who cannot afford childcare. You can support a woman whose life depends on access to insulin."
Here you can find the different policies and issues each current Presidential candidate is advocating for or lack thereof.
Photos: Her Campus Media Library