Guilty Pleasure or Quarantine Norm?
The past seven months of quarantine has been something we all would've expected out of a sci-fi novel or movie, but certainly not real life. Adapting to school online, wearing a mask in public, and remaining six feet away from every stranger is certainly a skill set I didn't ever plan on attaining before the coronavirus outbreak spread across the globe earlier this year. 
Each month tends to blend together, making time go inexplicably past, yet also simultaneously in slow-motion, making us feel like we've been in September for a year. Having to adapt to this new "normal," it makes sense that developing new hobbies and indulging guilty pleasures has become the best form of coping in 2020. Whether it be from personal experience or from social media's perspective of quarantine, it seems like we've gone through a hundred different phases of lockdown. Initial quarantine phases brought about banana bread, tie-dye, Dalgona coffee, and Tiger King's release. The early summer phases of quarantine filled our timeline with discussions about Black Lives Matter and with educating people about how to recognize their privilege. Now, with the onset of school and Fall, recent phases have been primarily dominated by Tik Tok trends (primarily Harry Potter for me) and nostalgia geared towards early-2000s pop culture.
While I do recognize some of the quarantine guilty pleasures that I and my fellow HerCampus writers have grown accustomed to during this weird period of history, I think it's even more interesting to figure out why we (mostly Gen-Z) have gone back to trends reminiscent of our childhood. At the end of the day, none of us truly know when quarantine will end safely, or when we will be able to go back to the realm of normal society. With that being said, here are some of the guilty pleasures I've found more interesting to indulge in during quarantine; feel free to judge, I have no shame anymore (and that is quite freeing to say)! 
1. Trashy TV Shows
There is truly nothing better to get your mind off of a global pandemic then seeing people make terrible choices in their love lives. Streaming services (mainly Netflix) have been consistently putting out new reality TV-shows to keep quarantine free of boredom. Some of my favorites include: Love is Blind, Too Hot to Handle, The Circle, The Bachelor, and Love Island. Stream away!!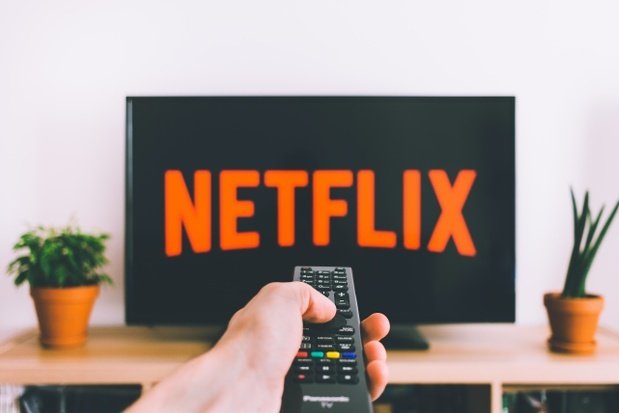 Photo by freestocks from Unsplash
2. Early 2000s YA book/movie franchises 
If you have not fallen back into the trap of young-adult book series and their subsequent movie adaptations, now is the time! There is nothing like de-stressing from hours of homework with classics like Twilight, Harry Potter,  or The Hunger Games. These franchises literally defined key moments of our generation…. and I'm not even mad I've fallen onto Robert Pattinson Tik Tok as a result.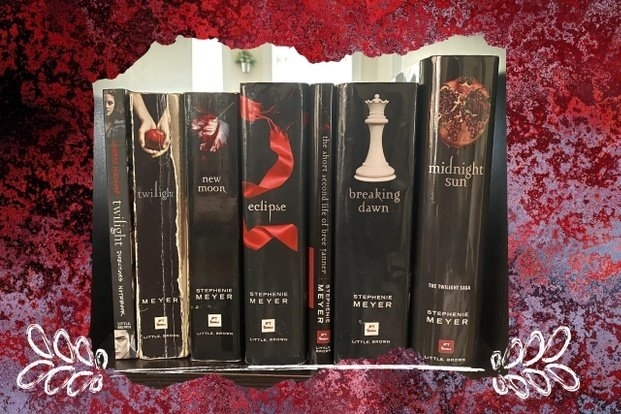 Courtesy of Samantha Burke / Canva
3. Sarah J Maas
A Court of Thorns and Roses (Maas's acclaimed book series) is truly a work of art! Following the story of a Feyre, a dynamic protagonist working her way through a world of fantasy and love triangles, ACOTR is a great way to escape reality and fall back in love with your love of reading. Throne of Glass is another series by Maas, which follows another amazing character, the assassin Celeana Sardothian. This series is much longer but hey-- it's not like quarantine has left us short on time.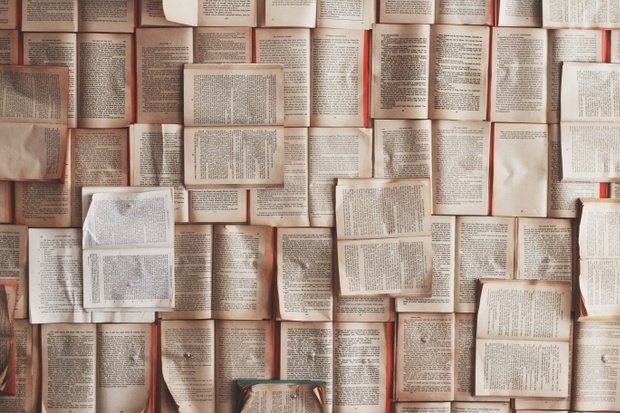 Photo by Patrick Tomasso from Unsplash
4. Curating Playlists
Procrastinating my homework by creating countless playlists with the most unhinged names (i.e. big divorce energy) is a guilty pleasure I've developed in quarantine that I will never let go. Finding new music and getting creative with playlist covers and names is like nothing else!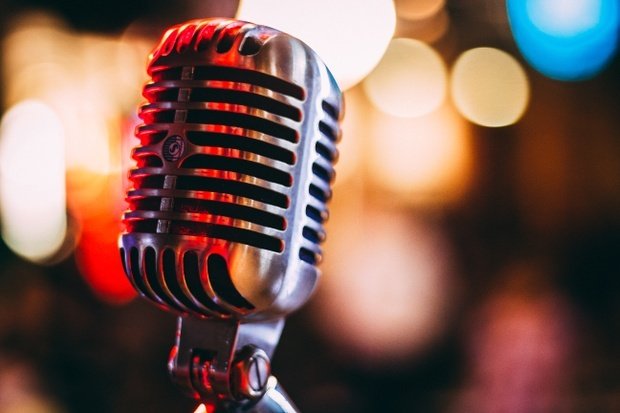 Photo by Israel Palacio from Unsplash
5. Stress shopping
The serotonin boost of receiving a package in the mail hits different!! While it's important to be careful with your finances, stress shopping can help ease the stress of everyday life. I, for one, cannot wait for my stress-purchase of new Joe Biden merch to come in. 
Photo by Hannah Morgan from Unsplash
Everything about the future is uncertain: school, jobs, relationships, etc. So why, in incredibly confusing times like this, should we have to worry if some hobby or pleasure of ours is considered "weird" or "too out there" when we want to feel some semblance of control or comfort? Even if that comfort comes from reverting back to listening to Kesha, watching old Disney movies, or staying up to date on Tom Felton's introduction to Tik Tok-- do what makes you happy during quarantine!! And maybe take this lesson into the future too.