Ethical Fashion Brands to Save Your 2020
Let me set the scene of an ideal weekend for a tween in the golden age of 2012: after getting out of middle school, you beg your mom to drive you with your besties to the local mega-mall. With some variety of pumpkin-spiced non-caffeinated beverage in your hands, you pass row upon row of fashion advertisements and finally pause at the holy grail: Forever 21. As their neon graphic tees and sparkly backpacks overload your senses, you spend your mom's 20 dollars and you feel at peace. 
Now flash forward: it's 2020, the existential weight of this year is pulling your mental health down the drain and the only thing you find some semblance of joy in is a 30 second Tik Tok video that helps you forget the world is dying. Yet, the polar ice caps are still melting, carbon emissions continue to rise, and you need new clothes. 
However, you are not the same pre-teen who splurges on paper-thin leggings in animal prints made by child factory workers in Bangladesh. You are now semi-aware of the environmental impact of fast fashion and the guilt of years of wasting textile products is finally sinking into your liberal arts educated brain. Now what? Let me help you, friend. Here is a small list of ethically made and sustainably sourced fashion brands that I have actually purchased from. Then, I will share ideas of how to style their items so you can look cute and feel better about the consciousness in your closet.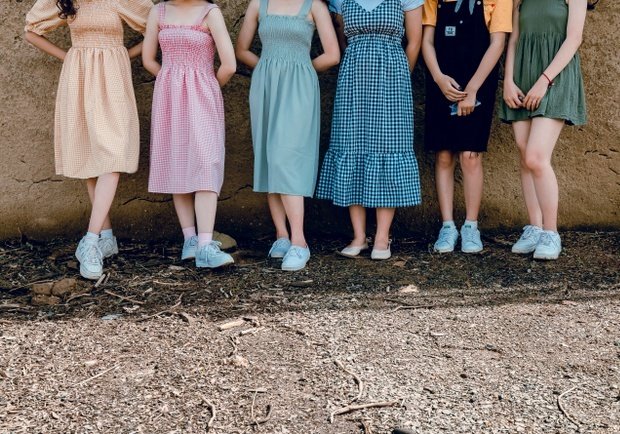 Photo by thiszun from Pexels First off, a fan favorite, Everlane. This brand is popular among slow fashion influencers, and for good reason. They make quality basic pieces for everyday wear while not breaking the bank compared to similar options. I recently purchased their "Super Soft Wide Leg Jeans" and fell in love with the worn-in feel of their retro-looking pants. They have consistent sales for their items and are known for their model of transparent pricing where the consumer can choose to pay more for an item to support their workers at every level of production. These pants are perfect to pair with some short brown boots for the 70's fantasy of your dreams. 
The second option for fans of dark academic fashion inspo with a slight grungy twist is Frank and Oak. This Canadian-based brand does knitwear and outerwear best, specifically in dark colors to fuel the aesthetic of Dead Poets Society fans everywhere. I purchased one of their simple turtlenecks, which is a basic that can be layered under any t-shirt or blouse to give structure and added warmth to an otherwise plain outfit. Purchase these layering items in a consistent palette of blacks, browns, or blues to give your closet a more cohesive and put-together theme. 
A third and final option for minimalists with a bit more cash on hand is the classic, Kotn. This brand is for fans of high fashion styles, but at prices that are not Dior-level astronomical. They make flattering cuts in pants, skirts, and dresses that add elegance to your basics. I purchased their "Trouser Shorts" in a forest green shade, which pairs beautifully with a black long sleeve, sheer tights, and boots. Add some dainty gold jewelry for a sophisticated outfit that looks like it walked out of someone's street style Pinterest board.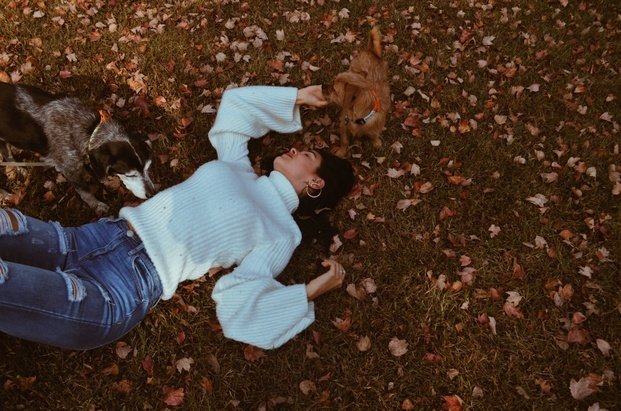 Photo by Molly Champion from Pexels
But before pressing that add to cart button, make sure you are spending your cash on brands that are transparent about their production methods as well as their business model. At the beginning of this year, a trendy ethical brand worn by countless celebrities and influencers came under heat for their CEO being involved in racist workplace incidents. Reformation is now blacklisted from sustainable fashion circles and is discouraged on social media, despite their popularity over the past few years. 
When it comes to consuming more consciously, just make sure to do your research first. You may support a brand that makes low environmental impact clothing, but that does not mean that their company checks all the boxes to be worthy of your cash. So stay informed, stay open to new brands, and stay cute, because ethical fashion does not equal unattractive fashion.
Photos: Her Campus Media