What does this mean for the future of California's coastal environment?
Our oceans are responsible for a lot more than we know, which is why it is crucial we keep them clean and healthy. Within the oceans around the world 80% of the world's biodiversity is hosted, which is also crucial to preserving the marine food chain. Fisheries and aquaculture related jobs directly employ 56 million people. The oceans regulate our climate, affect our weather, and provide us with a source of renewable energy through tidal, wave, and offshore wind farms. Most importantly, they influence our health and well being, which is why it is important that we strive to keep them clean and prioritize ocean conservancy.
Oil Spill Timeline
On Friday, October 1st, the National Response Center (NRC), received a report about a sheen of an unknown source. These types of reports are common and almost never anything too serious. It was dark by this time, so they were unable to investigate until the morning. By sunrise, crews from California Department of Fish and Wildlife's Office of Spill Prevention and Response set out to look into the report. Once the fog had finally lifted, they were able to confirm that there had been a release from a 17 mile long oil pipeline that was infiltrating the ocean on the coastline of Huntington Beach, California. Reports read that the oil spill was thirteen square miles large about three miles offshore.
On October 3rd, there were reports of marine life covered in oil and dead fish along the shoreline. The California Department of Fish and Wildlife ordered fisheries to close because of the oil spill and public health threat that was brought upon them. 
On October 4th, it was confirmed when divers went to further investigate the pipeline, they found it had been displaced about 104 feet and discovered a 13 inch tear covering 4,000 feet of the line. By identifying the source of the problem, California Governor, Gavin Newsom,  issued a state of emergency.
Governor Newsom said climate crisis, this incident serves as a reminder of the enormous cost fossil fuels have on our communities and the environment.". With the fight against offshore drilling in the United States and the harm that the oil brings to marine life and their ecosystems, it is important to implement practices that preserve the environment that we rely on so heavily. 
Marine Life
This oil spill in California could harmfully affect marine life for years to come, according to NPR. Just like the Deepwater Horizon oil spill in 2010, the ecosystems were forever changed Endangering upwards of 100,000  species of fish, marine mammals, vertebrates, birds, sea turtles, and plants, forever altering the ecosystem of the Gulf of Mexico. The oil spill has dumped more than 120,000 gallons into the ocean and only 4,788 gallons have been recovered since. Without proper containment of the pipeline, oil will continue to pour into the ocean.
The Huntington Beach Wetlands Conservancy said that the area of the oil spill is home to ninety species of bird. The executive director of Audubon California, Sarah Rose, stated that petroleum and water are a dangerous mix along California's precious coast and that continued reliance on oil kills birds and other wildlife, threatens our public health, and harms local economies and recreational opportunities."
Environmental advocates are calling for the end to using fossil fuels and converting to renewable energy sources that are much safer for this very reason.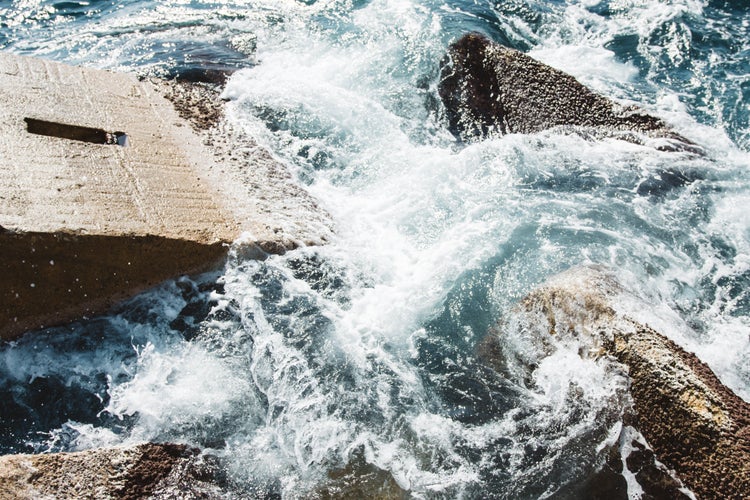 Every fall, millions of birds migrate through the state on their way to the south during the cooler months. The executive director of the Huntington Beach Wetlands Conservancy, John Villa, stated that the spill severely affected marshes that are home to several species that are threatened with extinction. Scientists are racing to figure out how to treat the birds and animals that were covered in oil with problems from hypothermia to poison. The oil that was spilled into the ocean also kills phytoplankton, which can seriously disrupt the marine food chain. 
Oil is highly toxic when ingested by any marine life because it is composed of hundreds of carbon-based chemicals. During an oil spill like this, birds and other animals will often ingest the oil when they are breathing or trying to eat. By doing so, the affected animals can have neurological damage and become unable to sustain their own life. When the wings of birds are coated in oil, it often slows them down when they are flying. Because of that, they have to stop often to feed themselves, but also can make them more apt to become prey because they are weakened. 
The crude oil can also make it hard for birds and other mammals to stay warm, while hypothermia is one of the main causes of death within oil spills. Research conducted after the Deepwater Horizon spill found that dolphins were more likely to become sick and less likely to reproduce in areas where oil contaminates the water. With that being said, many other animals could follow the same path as the dolphins because they are unable to thrive like they used to. This can create an extreme deficit in population on the California coastline because mammals and marine life are noticing the conditions are becoming unlivable. 
Now What?
As of Monday, October 11th, one week after the oil spill, Huntington Beach reopened its shoreline after results came back negative for oil-associated toxins. However, there is a warning to look out for suspicious spells and to avoid areas with visible oiled materials. Reports say that 5.544 gallons were recovered, but there may have been at most, 131,000 gallons that spilled into the ocean. 
The Oiled Wildlife Network recovered 65 birds in total and 38 of them were found dead along with nine fish. That number could only grow now because there is still oil in the oceans surrounding the California coastline near Huntington Beach. 

After this environmental catastrophe, efforts to put an end to offshore drilling have only intensified. California is the nations 7th largest oil producing state, which is why terminating offshore drilling would be economically and politically challenging. Governor Newsom's plans have been contradicting, stating  that he wants to curb reliance on oil, while also issuing permits to continue drilling both on and offshore. While it is clear that there are severe environmental impacts of offshore drilling, to change the future of California's coastline and civilian health, it is crucial to enforce new regulations that will prevent further damage. Citizens of California think that Governor Newsom seems to do more talking than actually doing.
Campaign director of Jobs with Justice San Francisco, Tracey Brieger, states that "Gov. Newsom needs to find a way to actually make this plan reality and actually invest in the kinds of infrastructure and the kinds of good jobs that are going to save the planet and take care of Californians." 
To cease operations along the coast has proven to be costly and time-consuming, which can explain why it is not a current priority. California's congressional delegations introduced progressive legislation that would permanently ban new oil and offshore gas drilling along the coast of California, Oregon, and Washington. This would be a big step forward in reconstructing the laws regarding oil platforms that have been operating for many years. As the platforms age, they also become more fragile and prone to being damaged and we are aware of the consequences that follow. Outdated legislature calls for progressive reform in the face of environmental conservation. 
The California Department of Justice has since opened up an investigation about the oil spill. They are working to determine the cause and assess the damages. They are also looking for ways they can minimize the chances of this occurring again in the future
The California Department of Justice has since opened up an investigation about the oil spill. They are working to determine the cause and assess the damages. They are also looking for ways they can prevent or minimize the chances of this occurring again in the future. California Attorney General Rob Bonta said "The oil spill off the coast of Huntington Beach is an environmental disaster with far-reaching consequences for our fish and wildlife, for our communities, and for our economy. My office is committed to devoting the people and the resources necessary to ensure this environmental disaster is fully investigated, and we will follow the facts wherever they lead us."
Hopefully the California State Government can learn from this experience and work toward implementing laws and regulations that will prevent anything like this from damaging their environment and marine life because it will only get worse.