This month, the HCAU Editoral Team tackled the defining moments of the 2020 Election Season and why it will never be forgotten. 
Ghost of 2016
Democrats are haunted by the ghost of 2016 past. Hillary Clinton led Donald Trump in a large majority of national polls but many key battleground states got it wrong. That's why poll chasing in 2020 is a dangerous game. While Joe Biden is polling ahead of Trump across the country, we cannot take those polls as results. That will be our downfall.
The Biden campaign and Democratic election strategists expect the presidential race to tighten, considerably. One reason for that is while Biden is at or close to 50% in the national polling average and his lead has doubled from 4 points in March to 8 points now, his top-line number hasn't moved. Biden was polling at 49.7% against Trump on March 5 in the FiveThirtyEight average of the polls. As of Friday, it's 49.9%. While this feels like good news, do not relax and do not rest. If 2016 taught us anything, we must continue to rally, campaign, protest, and vote.  
If those iffy Trump voters in the undecided column catch wind of Trump doing the bare minimum in handling the coronavirus pandemic, the economy, or anything of actual substance, they could fall back into the deep red voting category. 
But, thankfully, there are a handful of reasons why 2020 is NOT 2016:
– Trump has a voter approval ceiling of 46%
Trump's voter polls have indicated a range between 45%-47.5% since March and his polling has a downward slope everytime coronavirus numbers rise. 
– Biden isn't Clinton
People don't seem to hate Biden as much as they hated Clinton. 2016 produced a voting attitude characterized by 'the lesser of two evils' and Clinton haters are tired and will seemingly "Settle for Biden".
The ghosts of 2016 are very real and pose an imminent threat to our democracy, and spooky season is upon us.
–Hannah Andress
Pandemic
As if this election wasn't filled with enough tension and political division, there is still a pandemic going on.
The coronavirus is arguably the biggest issue voters want addressed. And, for the election alone, the pandemic has wreaked havoc on the nature of in-person voting, has threatened and strained the U.S. postal service and has sparked conflict over possible election and voting fraud. 
Campaigns have always been a controversial part of the American voting system, yet this contention over them hasn't weakened or stopped campaigns from carrying on. But with COVID making it impossible to even pack a bar on a Saturday night, crowded rallies and conventions have changed shape. It may be too early to tell how the alterations in campaigning will affect the election outcome, though significant changes include less face-to-face with voters and fewer volunteers going door to door. 
In addition, according to recent trends and evidence, COVID's effect on the American people's investment in the 2020 election has increased significance compared to prior elections. 
Past elections have proven that most incumbents win reelection and do so with an even higher popular vote percentage. However, since the COVID outbreak in America since March, Trump's numbers have fluctuated significantly mainly due to the way he has handled the pandemic.
–Peyton Bigora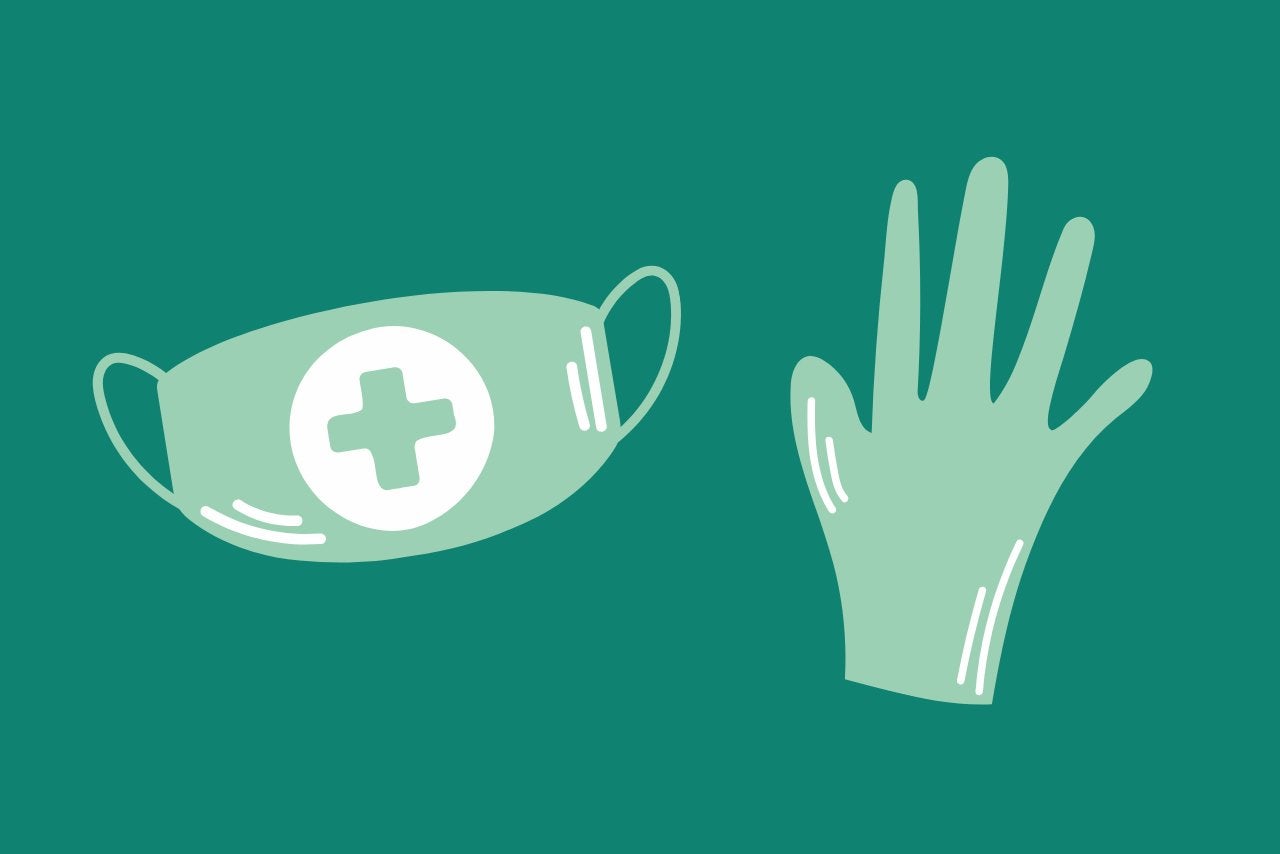 Mail-In Ballots & Election Aftermath
The general election may take place on November 3, but the Biden and Trump campaigns are expected to push forward and continue the fight for days after.
The COVID-19 pandemic has shaped much of this year's general election. An estimated 39% of registered voters plan to vote by mail this year. Notably, according to the same AP-NORC poll, 57% of Trump's supporters plan to vote in person, whereas 53% of Biden's supporters plan to vote by mail. Trump's rhetoric about the dangers of mail-in voting has fostered a partisan skew for absentee ballots that could be one of the deciding factors in who becomes our next president.
The expected influx of mail-in ballots, in addition to the problems and delays with USPS, has pushed several states to extend their vote by mail deadlines. Pennsylvania is one of them, and as a major swing state with twenty electoral votes, changing the deadline has already sparked controversy and partisan debates about which votes will be counted. (Note: voting by mail is still a perfectly safe alternative to voting in person!)
The 2000 Bush vs Gore election and its controversial legal battle are behind us, but many people are expecting 2020's election to follow a similar path. Not only was Bush unwilling to concede in the initial aftermath of the 2000 election, he also led the Republican Party in a month-long campaign to secure the presidency. And he won.
Given all of the unusual circumstances surrounding this year's election, it is expected that Trump and Biden will drag their campaigns out far past November 3. Trump has signaled that he won't concede if he initially loses, and Democrats such as Hillary Clinton are advising Biden not to concede or let up on his focus for the presidency either.
Mail-in ballots are a necessary option for millions of voters, but they are becoming one of the most contentious points of this election. The unusual circumstances are unprecedented, and they may shape a legal battle that even Bush v. Gore couldn't hold a candle to.
–Nicole Scallan
Peaceful Transition of Power?
To make matters worse in the midst of a pandemic, while mourning the loss of Ruth Bader Ginsburg, and to add more chaos to an election cycle, President Trump has yet again created more stress among the American public. On Sept. 23, President Trump refused to promise a peaceful transfer of power after the November election in a news conference at the White House. 
When asked whether he would "commit here today for a peaceful transferral of power after the November election," Trump simply put that "We're going to have to see what happens," which caused the reporter who asked the question to go into distress. 
The reporter, Brian Karem of Playboy magazine, then went on to explain how people are rioting and seemed to be baffled by the president's nonchalant attitude about making such a controversial statement. 
It should come as no surprise that this was Trump's response to the traditional peaceful transfer of power. In an appearance on "The Tonight Show with Jimmy Fallon", Rachel Maddow talked about her interview with Mary Trump, President Trump's niece, and disclosed how the most shocking part of the interview was how Trump's niece has no doubt that Trump will not agree to the peaceful transfer of power. 
This then prompts the question: What would happen if Trump refused to peacefully transfer his presidential powers to Biden, if he wins?
Many lawmakers answered this precise question only a day after Trump made his bold statement. At a congressional hearing on Sept. 24, FBI director Christopher Wray said that the agency has not seen evidence of this widespread voter fraud Trump said he was so concerned about in the news conference. 
Even Senator Lindsey Graham said, "there is no alternative to a peaceful transfer of power," at a Senate Judiciary Committee meeting on Sept. 24. Not to mention, Senate Majority Leader Mitch McConnell tweeted that "There will be an orderly transition just as there has been every four years since 1792." 
There is a very low chance that we will know who the winner of this presidential election is on Nov. 3, but to dramatize and keep headlines centered on him, Trump most likely only made this statement to cause an uproar and frenzy which he clearly accomplished.
–Christina McAlister
Get Involved
It's becoming increasingly clear that this election will be one of the most influential in modern history. People across the country have been mobilizing, in many different ways. Some fight the battles in the streets, with protest signs and rally cries; others take on legal hurdles in the courtrooms to ensure a fair path towards victory. Some of us are phone-banking, which has become the preferred form of canvasing in the wake of COVID-19. Some of us have joined campaign teams, or Political Action Committees, or other organizations who are fighting on the front lines of this election.
Vice President hopeful Kamala Harris said it best in her acceptance speech for the VP nomination of the Democratic Party: "Where were you when the stakes were so high?"
Let's cover some suggestions for what we each can do to get involved and make sure we are contributing to a Democratic victory this November.
1-    Register to work the polls. This is huge: usually, the retired and elderly help do this work, but COVID-19 has made it so that it's unsafe for them to do that as they are very highly at-risk. Having young people come out to work the polls would contribute to making sure we are able to staff more polling places, and making sure votes get counted as soon as possible. This is a PAID position, too! Click HERE to help Power the Polls.
2-    Help your friends and family register to vote. I know you've heard this one a lot, but have you actually contacted 5 of your friends and family members and asked them if they were registered? Take a few minutes today to do that. Do it right now. Call a different 5 people every day. I don't care how well you know them, I don't care how weird you think it is—if people can phonebank to people they don't even know, you can call up Amy from Chem-101 last semester and ask her if she has registered yet.
3-    Help your friends and family make a PLAN to vote. Ask if your friends or family want to come with you to vote on the same day. Make a day of it! Go vote and then go reward yourselves with lunch! Take a bunch of people with you! Make sure people have a ride, and if they don't have one help them find one.
4-    Check, double check, triple check your voter registration—and encourage others to do the same. It's so important that you're making sure you're registered to vote several times. The systems in certain states have been known to be extremely dysfunctional, and there's no reason to take unnecessary risks by not checking.
5-    Donate money. If you can, campaigns need small dollar donations. Literally every dollar counts, and money is the heart of any political race. Donate to local and down-ballot races as well—this is a census year, so it REALLY matters who is elected to sit in State Legislatures because they will be the ones re-drawing the maps.
6-    VOTE EARLY. I cannot stress this one enough—vote as soon as you possibly can. Check the Early Voting start dates and polling places in your area. The more we can reduce the volume of day-of voters on November 3rd, the faster we can get those ballots counted and the less saturated/overwhelmed those polling places will be.
So, with all of this laid out: where were you in 2020? Allow me to quote Kamala Harris's speech one more time:
"They will ask us, 'what was it like?' And we will tell them. We will tell them, not just how we felt— we will tell them what we did."
–Emma Semaan