Editors' Blog: Badass Female Professors
There will come a day when you meet your favorite professor. The one who inspires you, motivates you and may even make you realize the career path or adventure you need to take. In this month's HCAU Editors' Blog, we are celebrating and sharing the stories of some of our editors' favorite and most badass female professors.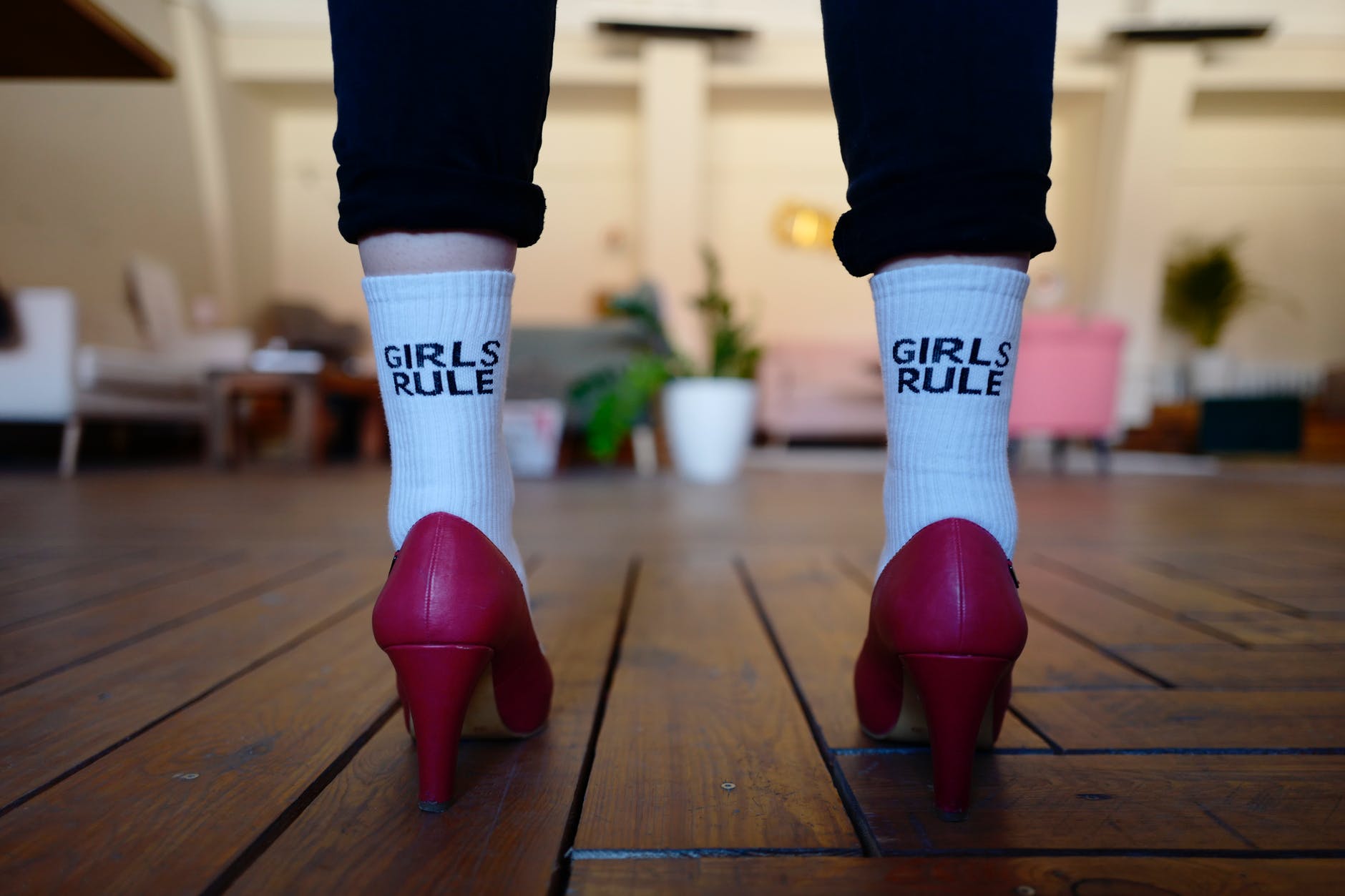 Pexels / CoWomen
Inspired by her mother who instilled the power of mentors and mentorship into her at a young age, Professor Stef Woods has spent her life trying to benefit the lives of others. She describes herself as the 14-year-old who wanted to be an attorney and, in 1999, graduated from American University with a Juris Doctor degree (JD) and has also earned a BA from Wellesley College and a MALS from Georgetown University.
But she isn't just a licensed and experienced immigration lawyer. She is a beloved professor and lecturer on AU's campus and runs a wildly successful blog entitled CityGirlBlogs. In a medium well known to Her Campus, Stef Woods writes openly and honestly about relationships, dating and sex in hopes to empower and educate. It is because of her blog that she is a supporting staff member of the American Association of Sexuality Educators, Counselors, & Therapists (AASECT). 
Her drive and perseverance continues beyond the classroom. Her strength has allowed her to survive being nearly paralyzed at the age of 20 due to a condition known as guillain barre, grieving her mother's death at just 24-years-old and receiving a breast cancer diagnosis at 37. None of these challenges has ever stopped her from sharing her stories and being a support system for countless others– including a number of American University students and alumni. 
"I live a really boring life now," commenced Stef Woods with pride. She splits her time between AU and raising her six-and-a-half-year-old-daughter, Roya, whom she has truly learned her worth from. Though she's keeping things a little quieter now, she still makes the time to speak with her students and pursue her passions, wherever they may take her.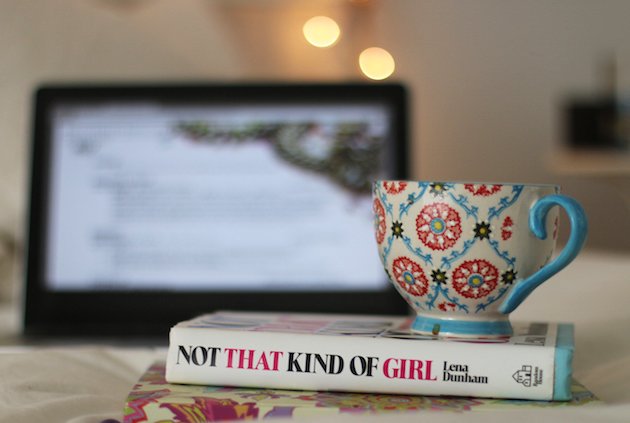 Her Campus Media
I believe a badass professor is someone who inspires, empowers, and educates their students without biases and with lots of passion. Even though this is my first semester with Terra Gargano (Ph.D), I think she embodies the badass-ness I appreciate in education. Professor Gargano teaches undergraduate and graduate courses in intercultural communication, international education, qualitative research design, and training program design. I have the pleasure of having her as a professor for my major's intercultural communication requirement. She is extremely knowledgeable in the international education and intercultural communications realms and brings her knowledge into her educational practices. She really connects with her students and cares deeply about their conceptualization and understanding of class concepts and objectives. 
I asked Prof. Gargano a couple questions to obtain some insight into her 'badass-ness'. 
Her Campus American: Why did you decide to become a professor? 
Professor Gargano: "It's funny, I actually majored in International Business and then I worked for an IT company. Through this company I got to work internationally, which I valued, but I realized I was more interested in the human connection and relationships I fostered while working across the globe (it was fabulous and I loved it) than the bottom line. That experience led me to live abroad in Japan for three years. I then pursued a graduate degree in International Training and Education at American University while working as the Program Director of International Partnerships for the School of International Service. It was very similar to what I was doing right after college but instead I was in the realm of higher education. 
"I knew education was the one arena where I felt like I could really enjoy my professional life. Then I pursued my Ph.D, not because I wanted to be a tenured faculty member, but because I felt that if I was a woman working in higher education, I had to get my Ph.D to be taken seriously. I really like working with students and I enjoy the administrative part of being a professor and, obviously, I love teaching. My professional trajectory was not always the path I had envisioned for myself. I had international experiences that framed my professional life early on and that's how I became a professor." 
HCAU: How does your platform allow you to empower others? 
Prof. Gargano: "I was in a class once and I had a student tell me, while talking about education, that the goal of education is to expand on what students already know. I thought that it was so profound at the time but I always come back to it because I think it is important to meet students where they are in their educational trajectory. Not everyone comes into the classroom on the same level. For me, spending time understanding where students are to help them expand their knowledge, is really important to me. 
"When thinking about empowering others, I hope that I give students the opportunity to challenge their worldview through conversation and interaction with a variety of perspectives. I try to give students the chance to choose what they are passionate about so that they can take their education in their own hands while still completing an assignment meaningful to class curriculum and objective. Through these methods, I think that learning from others around us is so very important for us to be effective communicators, which I believe to be very empowering. I also hope to instill confidence in their own voice through their assignments and in class so that when they leave my class, they feel empowered in whatever they do next. I never really thought of myself to have a platform, so when reflecting on this question, I hope that is how you feel in my class and how my students feel when they leave my class." 
An empowering, caring and knowledgeable professor can really transform your educational experience and I hope everyone has the opportunity to learn from a professor like Dr. Gargano.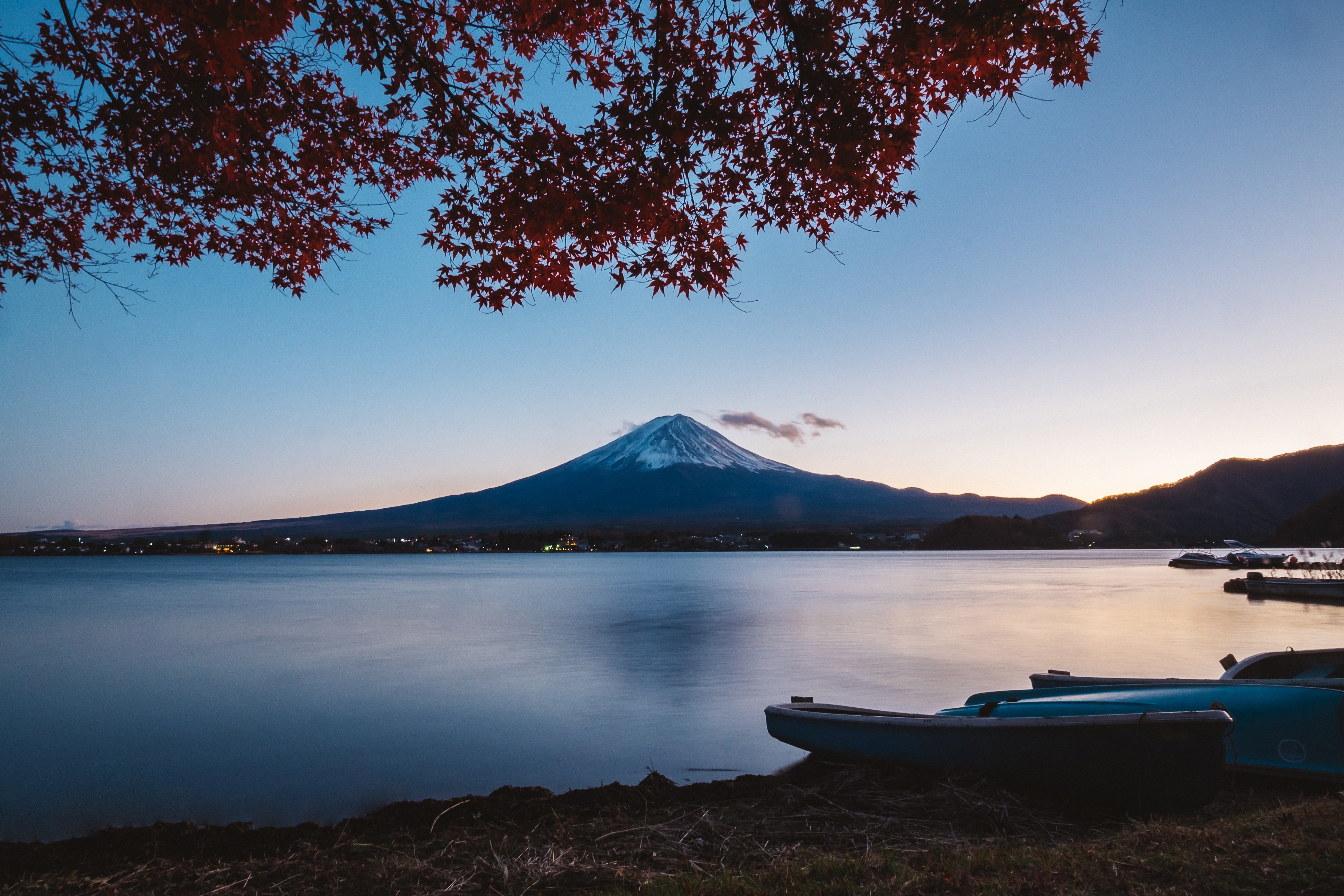 Liger Pham / Pexels
I had Margot Susca four times over my college career and I am honestly bummed that I couldn't have taken more classes with her. Susca intimidated me so much in my first ever communication class (Understanding Media), but by the end of it I knew that I had to declare a major in SOC. She is extremely knowledgeable and up-to-date about the communications field and does a great job explaining these topics to students. 
As a communication studies major, it can get frustrating feeling like most SOC classes are designed more for film or journalism students. While Susca is an accomplished journalist, her teaching extends beyond just practical communication and into the realms of media ownership, media effects, and constitutional issues that apply to the field of communication. Her research has been presented at conferences around the world and she is a frequent expert guest for news coverage about media consolidation, journalism ethics, and other issues in communications. 
The amount of stories I've heard about Sucsa being one of the main reasons for people declaring a major or minor in SOC is honestly insane. I cannot recommend her enough. If you have a chance to take class with her, do it!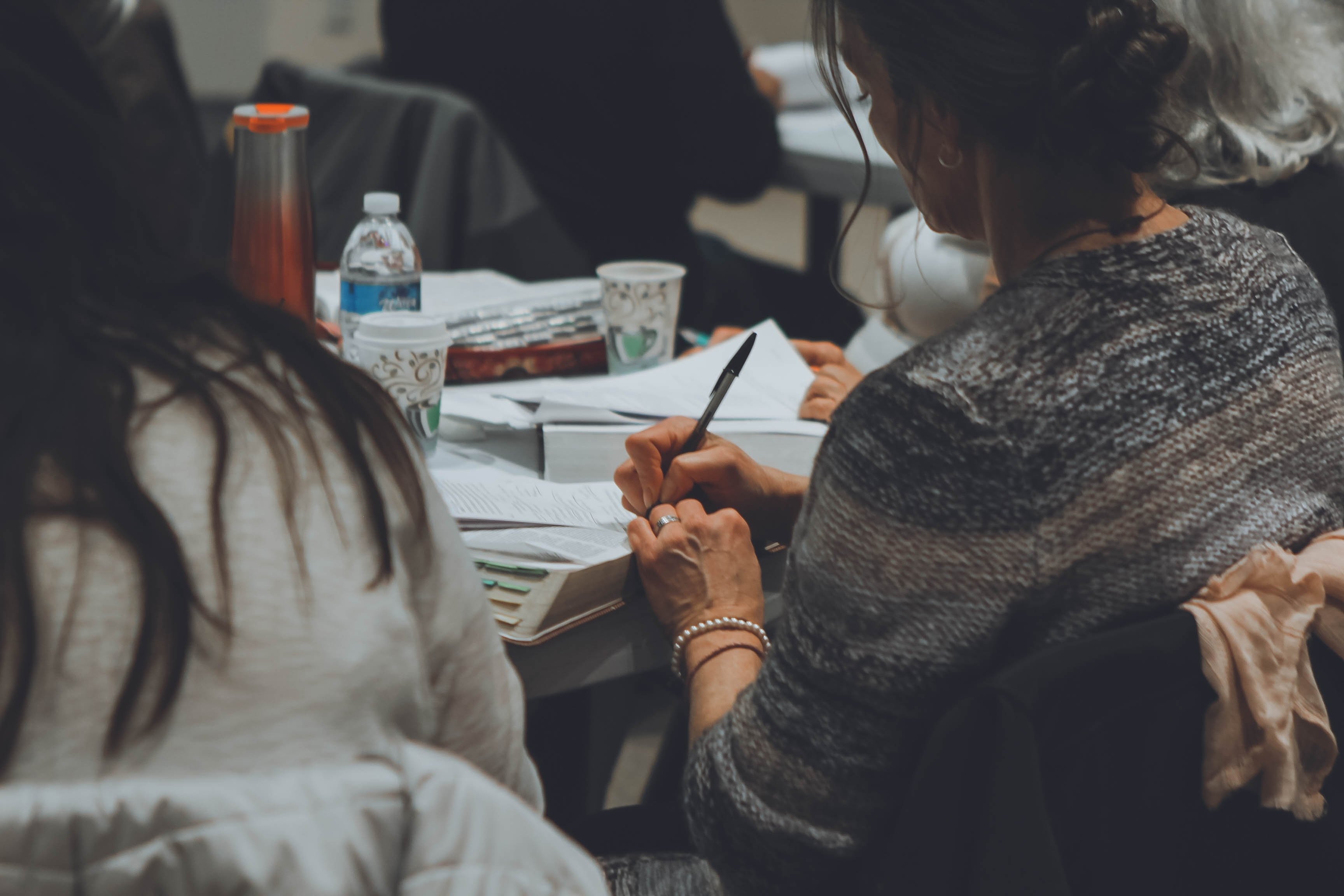 Anna Earl on Unsplash
Kimbriell Kelly teaches Quantitative Methods for Journalists at American University– which is a hard topic to get journalism majors excited about because it involves a lot of numbers (journalism majors try to avoid numbers at all costs). As someone who hates anything that has to do with lots of math, I dreaded this class. This was until I met professor Kimbriell Kelly.
She is currently an investigative reporter at the Washington Post and, during her time there, Kelly was part of the team that won the 2016 Pulitzer Prize for National Reporting after documenting the number of fatal police-involved shootings. In addition to her Pulitzer, Kelly received a Salute to Excellence Award from the National Association of Black Journalists for her series on housing disparities in Prince George's County. 
Basically, she's everything I want to be when I grow up. 
In addition to all of Kelly's amazing accomplishments, she is also one of the most enthusiastic and passionate professors I've had during my time at American. Kelly truly takes the time to invest in each of her students and genuinely cares about how we are doing in and outside of class. Kimbriell Kelly is a journalist and person I aspire to be.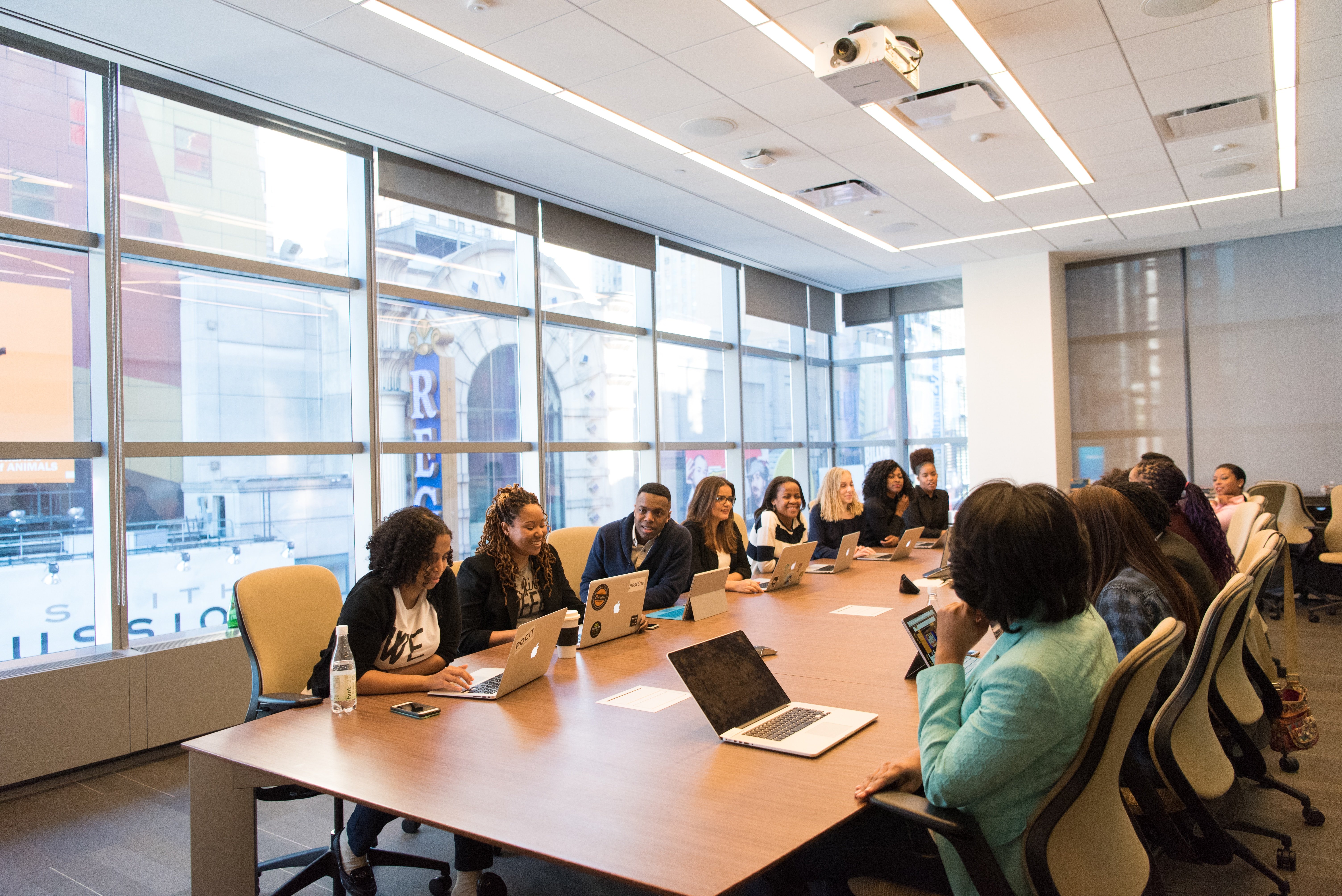 Photo by wocintechchat.com from Unsplash It takes a strong, motivated and kind professor to truly touch a student and change thier lives. Let's take some time and remember to thank the female professor's in our lives who've shaped up. 
Photos: Her Campus Media Library