D.C. Clergy React to Pope Francis' Giant Step Backward on Same-Sex Unions
After Pope Francis approved a Vatican decree last month opposing same-sex unions and even declaring God "cannot bless sin," gay Christians who had been led to believe they were finally welcome say they feel whiplash and betrayal.
"It's disappointing. I also felt like the inclusion of that line towards the end [of the decree] that said, 'God cannot bless that which is sin' also felt like a jab in the eye," said Reverend Joey Heath-Mason, a gay, married Methodist Chaplain at American University. "That's the part that hurt the most."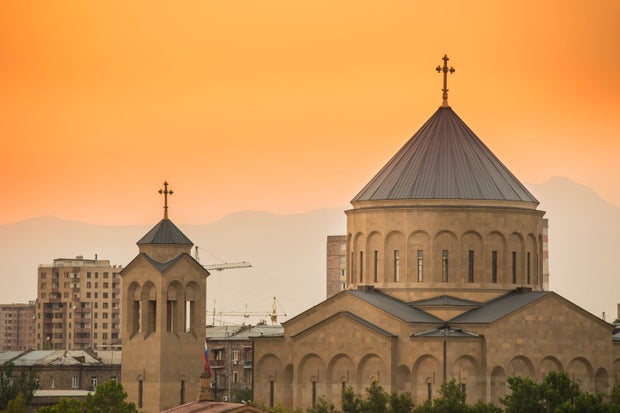 Photo by Nasser Ansari on Unsplash For those who have closely followed Francis's role in the Vatican, it was expected of him to dramatically change the church's stance on LGBTQ+ issues. Francis has been known for his openness and is considered a progressive within the institution of Catholicism. He has called gay individuals to the church, advocated for national laws for same-sex civil unions and even invited LGBT advocates to the Vatican.
In the documentary film "Francesco" that released in October 2020 at the Rome Film Festival, Francis is shown in an interview confirming his belief that gay couples should enjoy legal protections. Back in 2016, Francis went as far as to say that the Catholic Church owes an apology to gay people, according to reporters aboard the Papal Plane with the pope. 
Additionally, a 2019 Pew Research Center survey showed that more than six out of 10 Catholics in the U.S. support same-sex marriage, which indicated that Francis' progressive stance on LGBTQ+ issues were proven effective. 
"There was hope that Pope Francis was going to be different because he has been more progressive on a number of issues and even more progressive on LGBTQ inclusion," added Rev. Heath-Mason in a Zoom call. 
Although Methodists do not follow the rule of the Vatican, there was still a strong opposition to this decree among Methodist clergy, like Rev. Heath-Mason, in the D.C. area.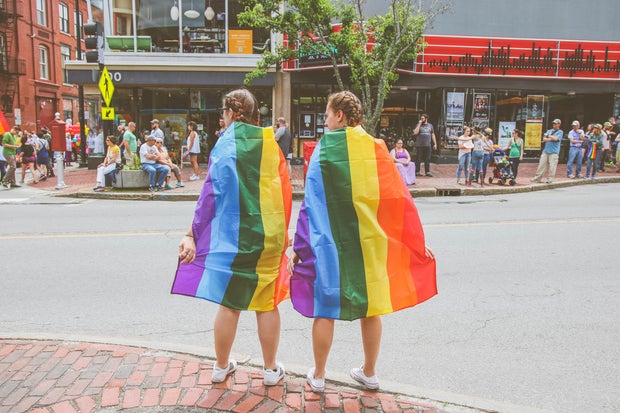 Photo by Mercedes Mehling from Unsplash Reverend Rachel Cornwell of Dumbarton United Methodist Church is one of the many clergy who also disagrees with the Vatican's stance on same-sex marriage. As a pastor who has ordained gay weddings and a mother of a transgender child, Cornwell says she knows how powerful the words of the church can affect the community. 
"It's hurtful to hear Pope Francis say that. It's hard not just for LGBTQ people, but also for Christians because now people think that's what Christianity is," Rev. Cornwell said over Zoom. "It makes it hard to say, 'God loves you' when people like Pope Francis are so exclusionary, but God made people the way they are, so how could it be wrong?"
Dumbarton prides itself on being an "inclusive faith community that seeks, serves, and celebrates," according to the church's website. In 1987, Dumbarton became one of the first churches in D.C. to become a reconciling congregation. This means the church is linked to the Reconciling Ministries Network, which is an organization that welcomes and includes people of all sexual orientations and gender identities in the United Methodist Church. 
Rev. Cornwell added that Dumbarton's worship is one that is celebratory and joyful, especially for those who have negative experiences with church. She also said that their church aims to use inclusive language when speaking of God, and that they strive to have an expansive interpretation of scripture.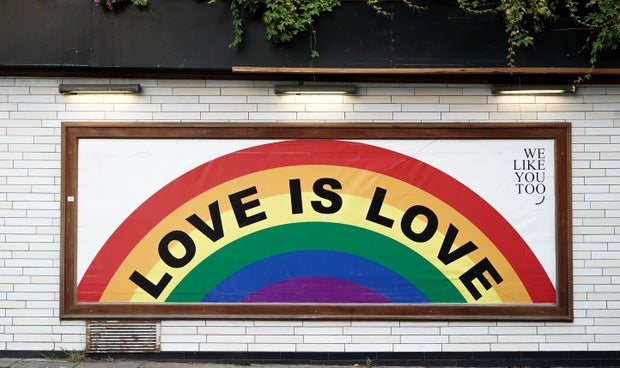 Photo by Yoav Hornung from Unsplash Pastor Donna Claycomb Sokol at Mount Vernon Place United Methodist Church is also working to create a positive and inclusive space for all individuals within the church, despite the Vatican's efforts of exclusion. 
"What was so painful is that we have seen Pope Francis try to walk a way of humility and a way of inclusion," Sokol said in a Zoom call. "Maybe it was just the tiniest glimmer of hope, but there was hope that he would continue to lead change."
According to Sokol, 18% of churchgoers at Mount Vernon Place identify as LGBTQ+, so when a popular spiritual figure, such as Francis, makes statements against gay people she says she struggles with that as a pastor. 
"It really forced me to wrestle with and to try to grasp what it means to be a Christian and gay. Also, what it means to be a leader in the church and journey with people who are gay," Sokol said.