In late May, emerging hyperpop star Slayyyter played a sold out show at The Wharf's Union Stage. The venue has been hosting themed throwback dance parties, DJ sets, intimate basement shows and joint events with Songbyrd since 2017, perfect for Slayyyter's deeply loyal and engaged fans.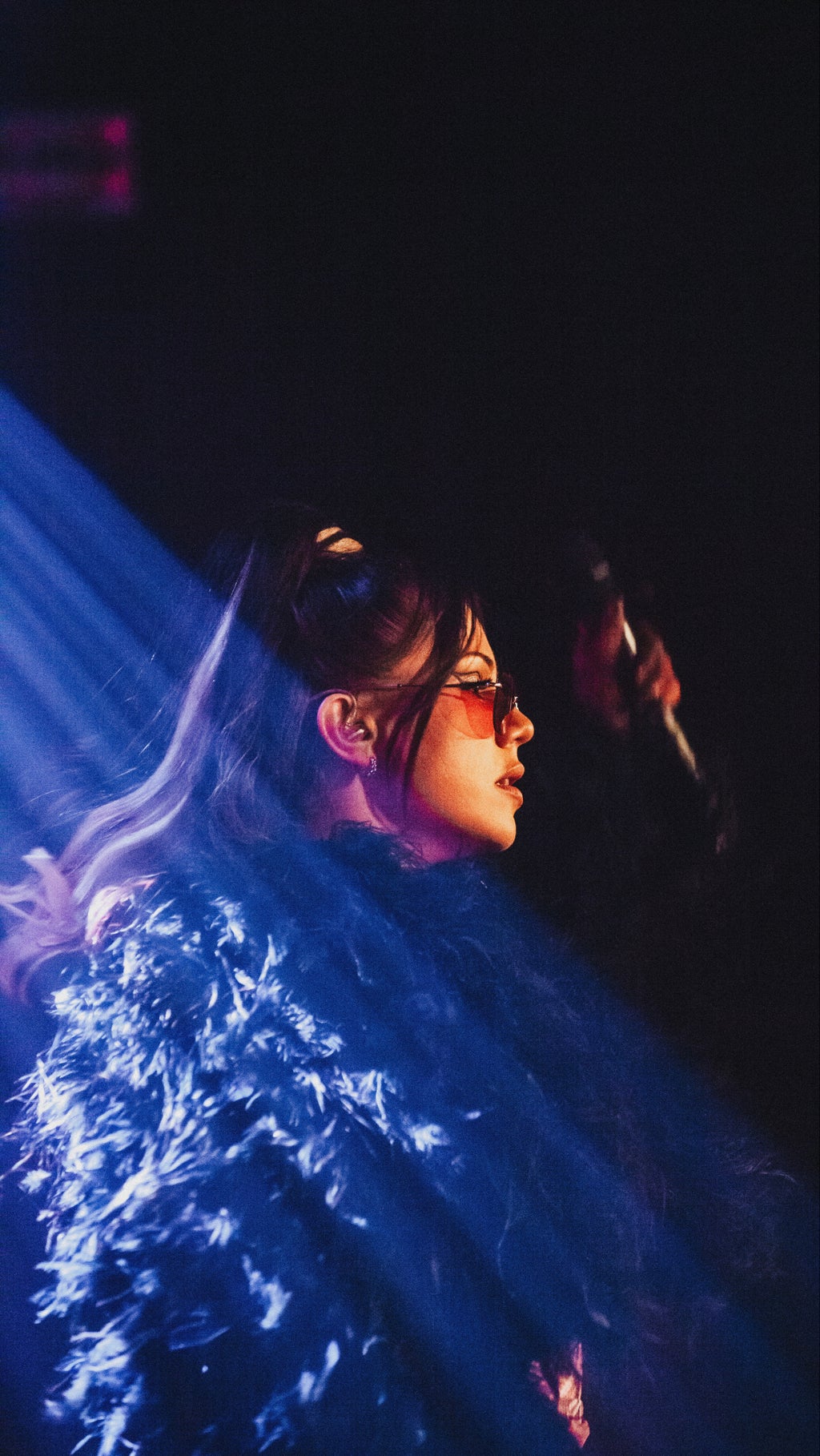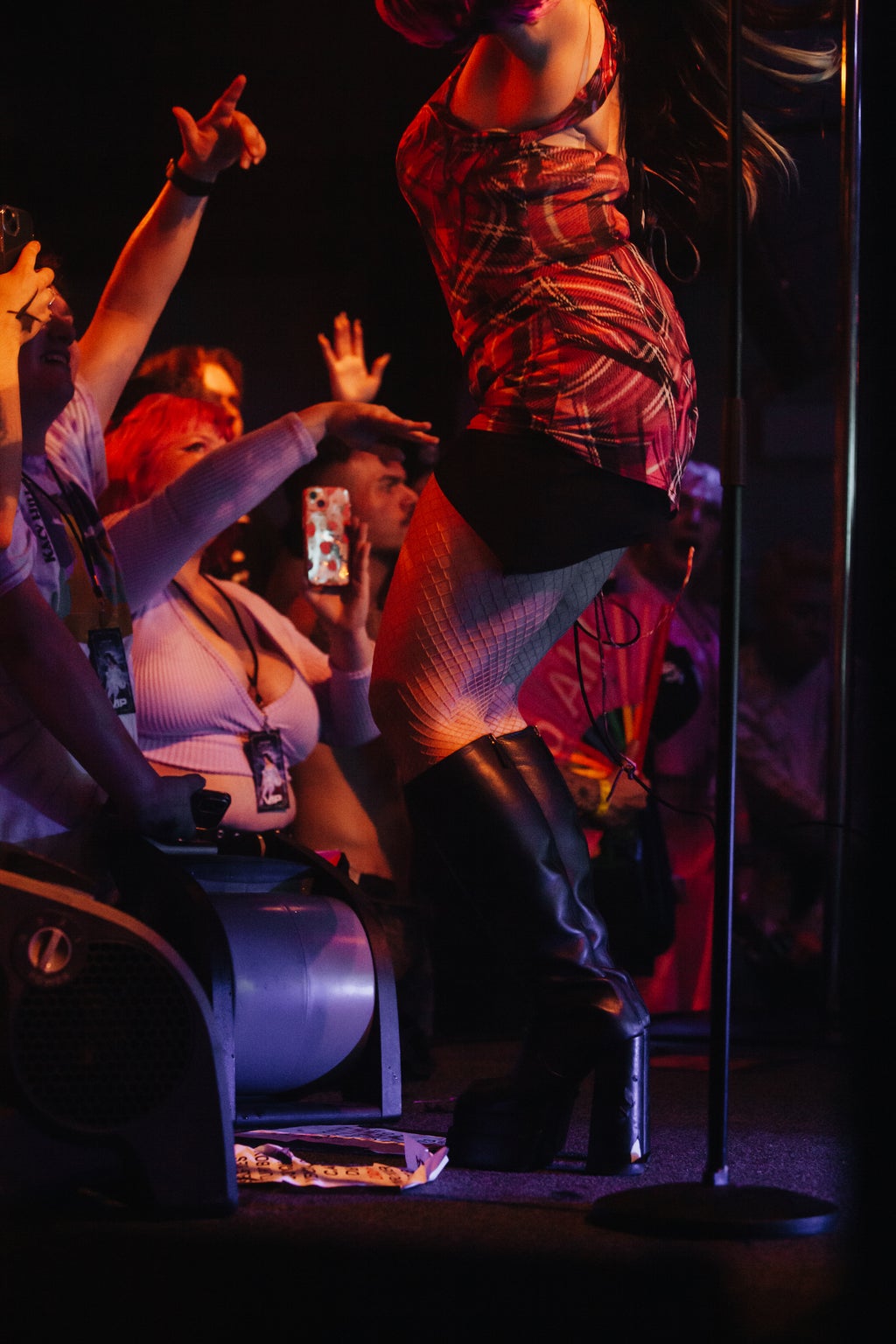 While Union Stage was opening, Slayyyter was off producing and editing her own glitchy, electronic sound on SoundCloud as a college student in 2017. Mirroring a combination of styles from bigger known artists like Britney Spears, Tove Lo, Fergie and Paris Hilton, who dip into the electronic world only every now and then, Slayyyter is fully committed to her own idea of what distorted pop should be.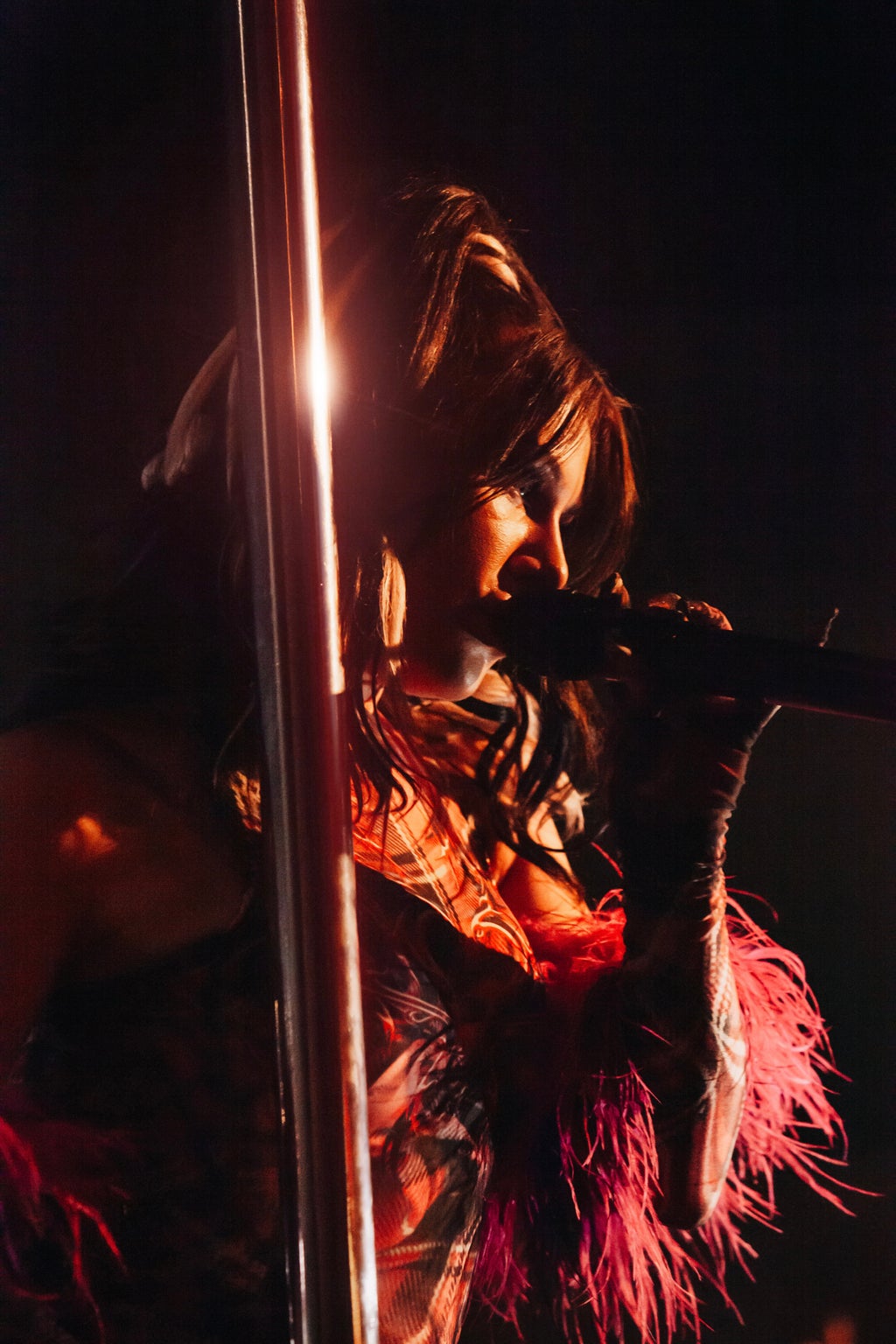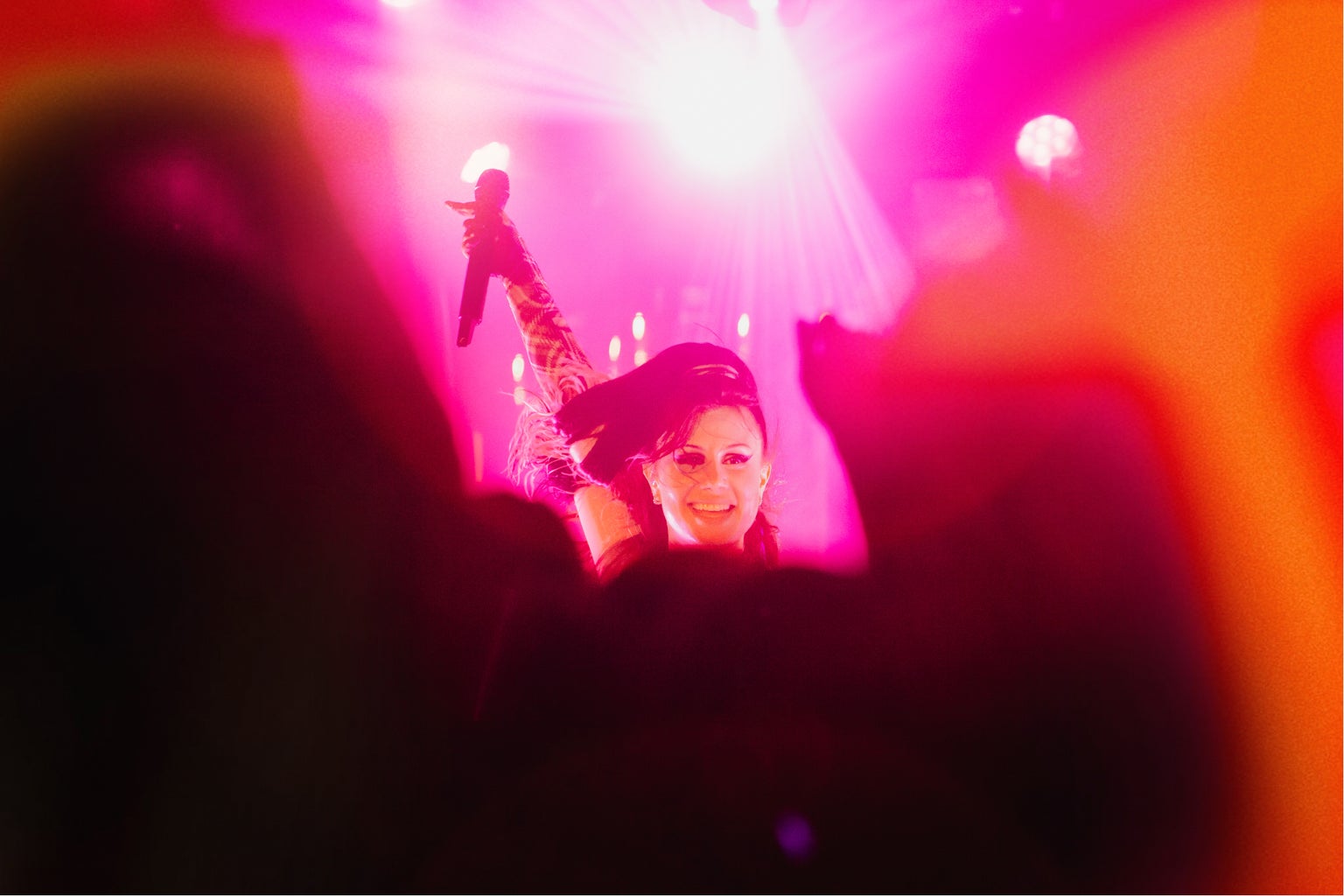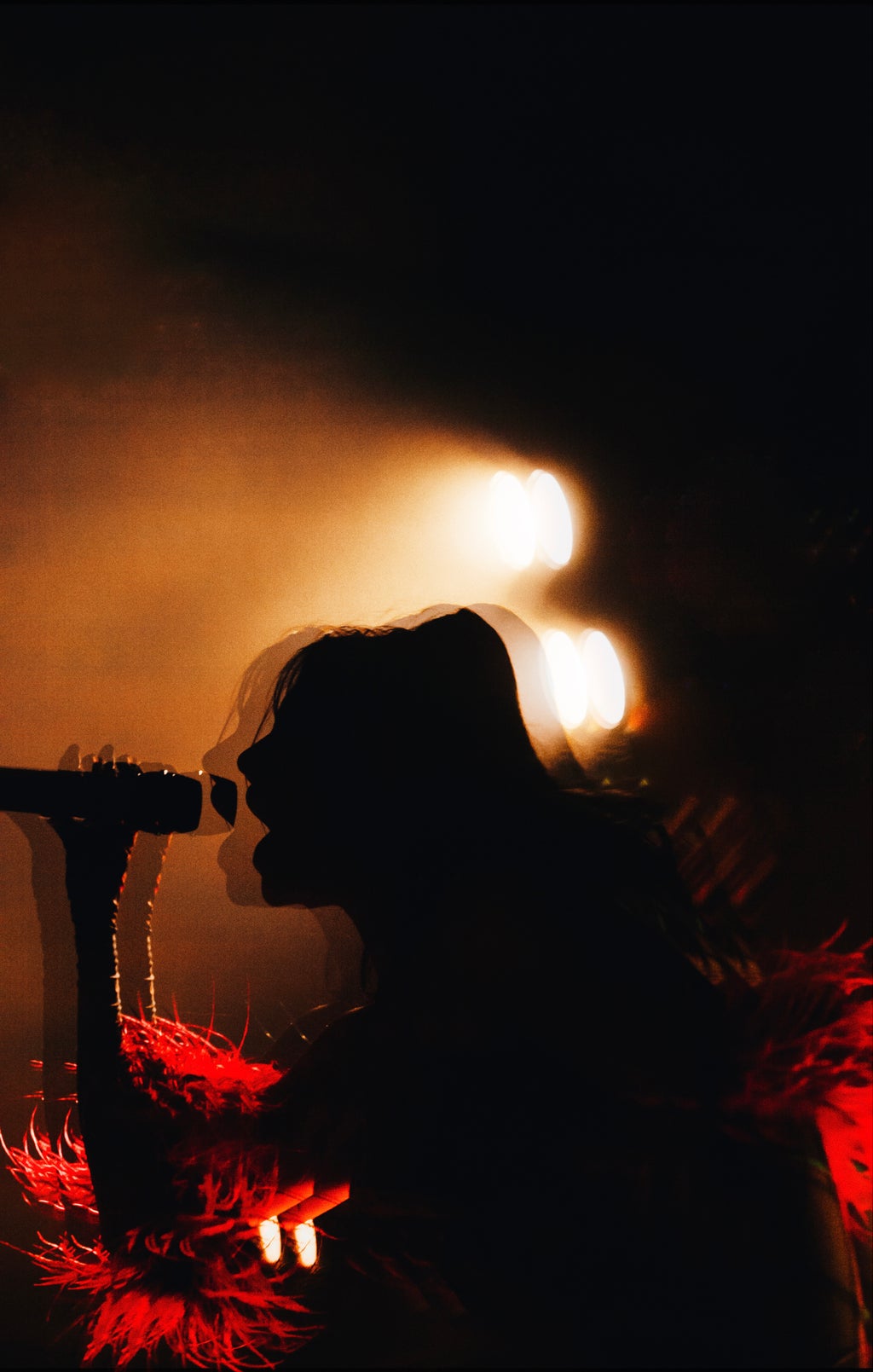 In 2019, the queen of overstimulating (in the best way) techno pop Charli XCX brought Slayyyter on to open two shows for her tour that October in Toronto and Washington, D.C. Days before the two shows of complete blingy chaos, Slayyyter jumped onto the newly released Charli and Kim Petras single "Click," creating the No Boys Remix.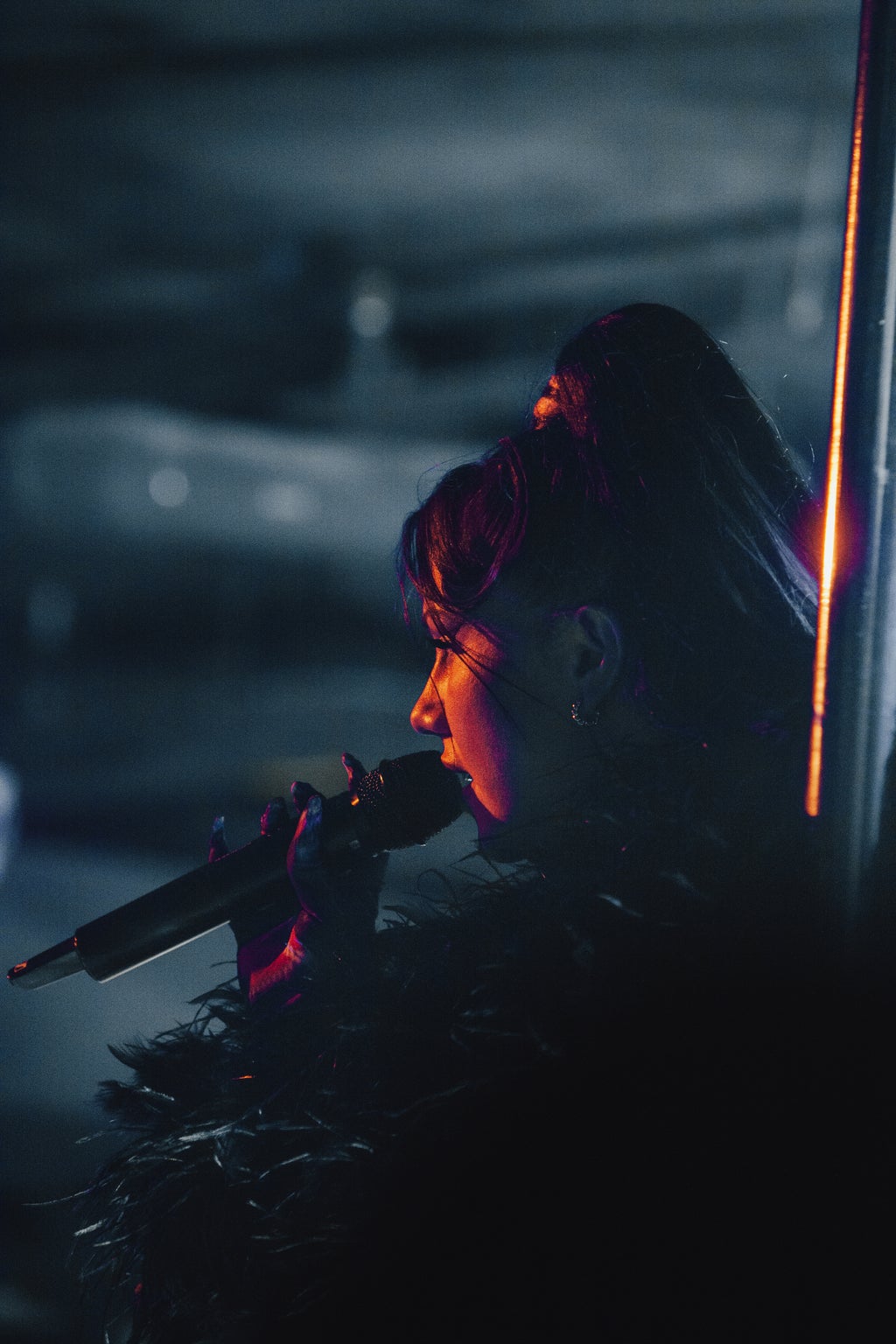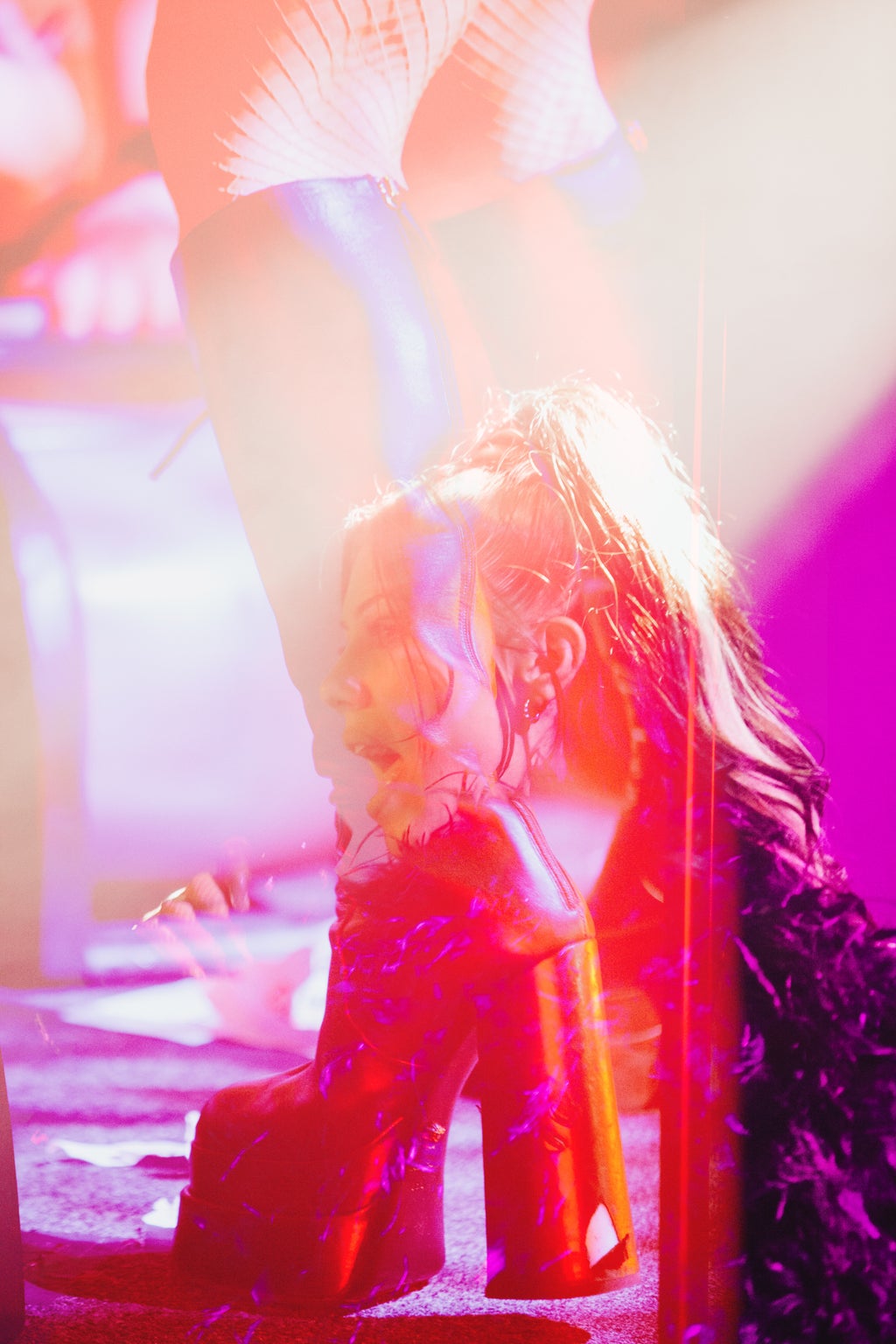 Fast forward to 2021, when Slayyyter fans were gifted with her debut studio album, Troubled Paradise, the backbone of this tour. It leans on the dreamy, hypersexual fantasy world Slayyyter has easily mastered and created a name for herself in. The night featured a substantial setlist–Troubled Paradise dominating the show with new songs like "Cowboys" and "Over This!" that explain the "studio" in "debut studio album." This tour was perfect for the generation that still has a craving for scream-at-the-top-of-your-lungs pop about men, sex and money.
As Slayyyter rises to compete with the fame of her collaborators and inspiration, some songs sound like they may be taking a turn to be suitable for mainstream audiences looking for an in to the techno pop side of things. It does not seem like Slayyyter will lose touch with her roots anytime soon, hyping up the crowd with hits like "Daddy AF" and "Throatzillaaa." Her audience loves her for these numbers, and can not wait to see what collaborations, remixes and solo pieces she will come up with next.