Book Review: The Invention of Wings
Never before has a work of literature changed me so much after reading it, until I decided to pick up The Invention of Wings by Sue Monk Kidd. I first read this novel in eighth grade and, rightfully so, have re-read several times since then. Plot wise, this book touches largely on societies reaction when faced with commonplace injustice in the world, specifically centered around the evils of slavery and the oppression of black people and women in the early United States. 
The novel switches between the two perspectives of Sarah Grimke, the daughter of a wealthy landowner in early 19th century Charleston, South Carolina, and Hetty Grimke, the slave she was given as a present for her 11th birthday. This integral quote to the novel perfectly describes the dynamic between each of the girl's chapters, saying, "My body might be a slave, but not my mind. For you, it's the other way round." Sarah has a passionate desire to make her voice heard and pursue a career as a lawyer, as her father and brothers had done. When her dreams are crushed by the realities of female injustice in that time, she turns to abolitionism in order to fulfill her need for righteousness. 
Sarah states that, "I saw then what I hadn't seen before, that I was very good at despising slavery in the abstract, in the removed and anonymous masses, but in the concrete, intimate flesh of the girl beside me, I'd lost the ability to be repulsed by it. I'd grown comfortable with the particulars of evil. There's a frightful muteness that dwells at the center of all unspeakable things, and I had found my way into it." All the while, you flip back and forth to the perspective of Hetty, who is struggling to gain her freedom as a slave while trying to find her identity as an African and "almost" American without a family to guide her.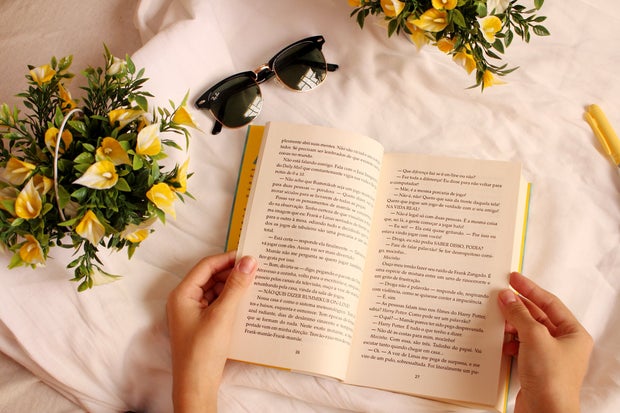 Photo by Aline Viana Prado from Pexels While absorbing the ideas in this novel, I discovered that I had a much stronger sense and innate call for justice within myself than I ever knew. The quote that comes to mind when I think of this novel's central theme is "To remain silent in the face of evil is itself a form of evil." This book very much felt like the heroic call to female justice that I wanted answered as a kid, and satiated a part of me that I didn't really know was lacking. One of the representative quotes of this theory is, "I'd been wandering about in the enchantments of romance, afflicted with the worst female curse on earth, the need to mold myself to expectations."
If you adore historical-fiction as a genre as much as I do, then you might want to give this book a read. Fans of the novel, The Secret Life of Bees, also by Sue Monk Kidd, who want to see more of the work of this award-winning author, will obsess over The Invention of Wings even more. Thematically, heroism isn't often served to young girls in the package of an aging abolitionist woman that is estranged from her family due to their beliefs of female gender roles, but that is what this book brought to the table. This impact has made me return to this piece again and again, like an old friend that has new lessons to teach me, hidden in the familiar words that I have come to cherish.