Once again, Black women have proven to be this nation's enduring political heroes. They have organized and voted to save American democracy, and many argue, drove the slim margin by which Democrats succeeded. Following the 2020 elections that handed multiple wins to Democrats across America, Black women are finally being recognized for their incredible political and social contributions. Stacey Abrams, for example, will be remembered as one of the most politically influential figures of our generation; Vice President Kamala Harris has become the face of the Democratic party's future; and Black women activists and organizers are being credited for flipping the notoriously red state, Georgia, twice in the same year.
However, the outpouring of thanks and gratitude to Black women falls short of the real justice that they deserve. Black women give back to a political party that fails them time and time again with a lack of comprehensive legislative action towards erasing economic racial inequalities, bridging wealth disparities, ending police brutality, updating the Equal Rights Amendment, and the list goes on. The Democratic Party owes a huge debt of racial and gender equality policy and legislation to the Black women that are giving them their platform.
The reliance on Black activists is crossing into perilous territories. Black women are being idolized and used as a seemingly inexhaustible resource to save American democracy against oppression – oppression that affects them the most.
While the celebration of their efforts may seem innocent at first, the lack of a deeper understanding of the enormity of their tireless political contributions to the racial equity in the United States will sadly repeat yet another chapter in America's history of political ignorance towards Black women. The current political characterization of Black women faithfully doing the work of reforming a country that is still oppressive both in theory and in reality is a sad truth of America's political failings. With menial compensation as a trivial punchline rather than a moral imperative, it is merely the most recent incarnation of this painful construct.
The Most Politically Influential Woman in Our Generation
It is important not to rely upon Black activists to save American democracy. However, when they do remarkable work, it is essential to acknowledge their extraordinary contribution and give credit where credit is due. Obviously, Stacey Abrams, a personal icon and hero of mine, who has worked tirelessly to ensure voter rights and protections are being met in her home state of Georgia. While most know her as a voting rights activist, Abrams is also a lawyer and author who served in the Georgia House of Representatives from 2007 to 2017 and as minority leader from 2011 to 2017. In addition to her already impressive background, Abrams founded Fair Fight Action, an organization to address voter suppression and her efforts have been widely credited with boosting voter turnout in Georgia.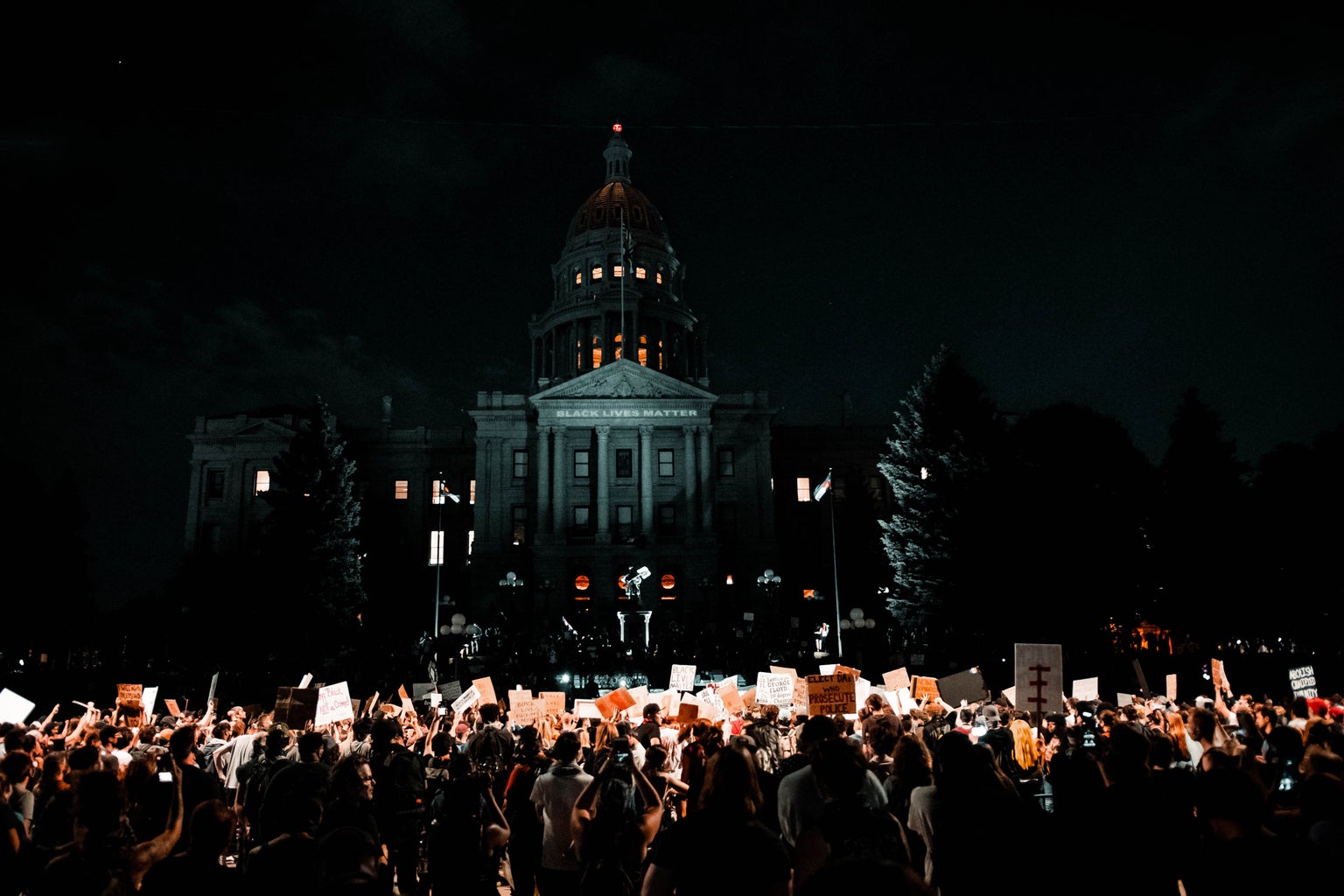 Stacey Abrams was the Democratic nominee in the 2018 Georgia gubernatorial election, becoming the first African-American female major-party gubernatorial nominee in the United States. Losing by a small margin to Brian Kemp in 2018, this election was surrounded by accusations that Gov. Kemp engaged in voter suppression as the then Georgia Secretary of State. Due to his alleged suppressive means of ensuring primarily Black counties in Georgia did not receive voting machines on time, had understaffed polling locations, etc., Ms. Abrams has continued her charge to end voter suppression, furthering her extraordinary dedication.
After her loss in Georgia, members of the Democratic party called upon Ms. Abrams to run for the open Senate seat in Georgia in 2020, but Ms. Abrams had an even more formidable idea in mind. Her work in political activism, voter registration, and southern mobilization led to two Democrats being elected in a heavily red state and thus  handing the Senate majority to Democrats and painting a blue Georgia on the election map.
"We changed the trajectory of the nation. Because our combined power shows that progress is not only possible—it is inevitable." – Stacey Abrams
It is clear that as the state of Georgia has grown over the last decade, Black voter turnout helped make the state's historically close election trend turn for Biden. Some credit for that leap has gone to the organizers in Georgia who helped register more than 800,000 new voters since Ms. Abrams lost the governor's race; of those registered to vote after November 2018, about half are people of color and 45% are under 30—both demographics that tend to favor Democrats.
In 2020's election, 1.2 million African Americans in Georgia voted, which is up from 500,000 in the 2016 election, according to the Georgia Legislative Black Caucus. A large outpouring of gratitude is owed to Stacey Abrams' voter registration organization, Fair Fight, that registered over 800,000 Black voters. Due to Stacey Abrams' success in 2020, we see how influential and important Black women are to the democratic system. Due to their influence, the national vote tally for President Joe Biden overtook those for former President Trump in Georgia, and congratulations began rolling in immediately to Stacey Abrams for her advocacy and efforts in making voter registration a priority.
Interviewing Stacey Abrams
After my home state's blue flip in January, I was overjoyed to have the opportunity to interview Stacey Abrams at American University. As a former intern on the "Abrams for Governor 2018" campaign and fellow Georgian, it was one of the highlights of my career (and life) as a student media journalist.
As the interview began, my questions centered around her position in Georgia politics and the future of her role in the ever-changing political landscape that is a newly purple state.
My first question centered on her organization, Fair Fight, and how extraordinarily successful it has been in registering voters from all across Georgia. It is clear that the recent blue wave is largely attributed to Ms. Abrams' dedication to Georgia politics and voting rights. After her years of hard work and commitment, I asked how she felt when Georgia elected Democrats to both the Presidency and Senate seats. With a huge grin, she expressed her gratitude for my volunteer work on her campaign (the greatest moment of my life) and her jubilation for a blue Georgia. After her gubernatorial loss, she explained, it hurt to see it play out on a national platform. While she did allow herself to grieve, she quickly went back to work and the outcome, she stated, "was more exciting than [she] imagined it would be."
While I was eager to get a glimpse of what her political future may hold, I also wanted to understand the future of Georgia's political landscape. Georgia did elect Biden, Harris, Warnock, and Ossoff, but on the other side of the aisle, Georgia's 14th district also elected Republican Marjorie Taylor Greene to Congress, demonstrating two very different political ideologies at play.
With the future of Georgia politics looking differently than it has in the past few decades, I wanted to gauge her confidence levels on steering Georgia's blue path and the role she sees herself playing in its new political landscape.
Abrams went on to explain that Georgia is more of a purple state than a blue state. "It will take time before it is permanently blue…we see now that demographic changes proceed electoral changes so we must marshal our resources towards these future elections in order to keep Georgia on a blue path," she explained. Abrams plans to continue her action in Fair Fight to extend voter registration methods and put an end to voter suppression.
Although Ms. Abrams, as she said, suffered a painful public loss in 2018, she redirected her anger at our country's political failings by amplifying marginalized voices and empowering people of all walks of life to vote. Even after declining to run for Senate after losing the Governor's race, her esteemed work in Georgia that warranted the election of the first Jewish-millennial and Black Senators from Georgia, a Black-Asian woman as Vice President, and a Democrat for President, makes a pretty good argument to position Stacey Abrams as one of the most influential women in United States history.
Abrams worked tirelessly alongside Black activists to make the political win of 2020 as large as it was. While honoring and expressing gratitude to Black women may seem satisfactory, the most important takeaway of Black women's activism is to love and value Black women as much as you reap the benefits of their laborious efforts. By loving Black women apart from their excellent work and by acting upon your gratitude, we can finally allow Black women to equally benefit from their victories.