At an online event, Texas politician Beto O'Rourke offered American University students his perspective on some of the most hot-button topics in politics today, such as voting rights, gun control and immigration.
The event was hosted by American University's Kennedy Political Union in partnership with The School of Public Affairs (SPA), AU College Democrats and the AU chapter of March For Our Lives. SPA Professor Ron Elving, a senior editor and correspondent at NPR, moderated the event.
O'Rourke is a former U.S. representative (D-Texas) and 2020 presidential candidate. In the 2019 Texas senate race, the El Paso native lost narrowly to Ted Cruz, the Republican incumbent. Two months after ending his bid for the presidency, O'Rourke created the organization Powered by People to organize volunteers to reach eligible Texas voters and encourage them to register, vote and volunteer. 
During the recent Texas winter storm that resulted in the death of nearly 200 people, 20,000 volunteers from Powered by People called every elderly Texan, said O'Rourke, to check in on them and connect them to warmth and water. Volunteers were also sent out to go door to door and check on their community members. 
At the event, O'Rourke spoke about pending voter suppression legislation in Texas, stating that "we still have time to stop it." O'Rourke also compared the pending legislation to the recent voter suppression laws passed in Georgia. O'Rourke emphasized the importance of economic boycotts and grassroots organizing to protect against, what he referred to as, "the single greatest concerted attack on American democracy since the voting rights act was passed."
As O'rourke mentioned at the event, voter suppression laws disproportionately affect communities of color. Georgia's "exact match" voter registration law, which is a law mandating that names on registration records must perfectly match approved forms of identification, blocked many from exercising their right to vote. In 2018, 80% of those blocked were people of color. 
When it comes to gun control, O'Rourke told students that "for the sake of our democracy," he stands strongly opposed to "weapons of war" being allowed in homes, on the street, or available for purchase. A solution he offered is for the government to buy back assault weapons from American civilians. 
"At the end of my life I've got to look back on it, and I want to know that at every turn when I had the chance to do the right thing that I did, or I at least tried my very best," said O'Rourke about his position on gun control.
Another key issue O'Rourke discussed was immigration. He hopes that the Biden administration will make Latin America a priority when it comes to foreign policy, as we are connected to it, "by land, geography, history and culture and family."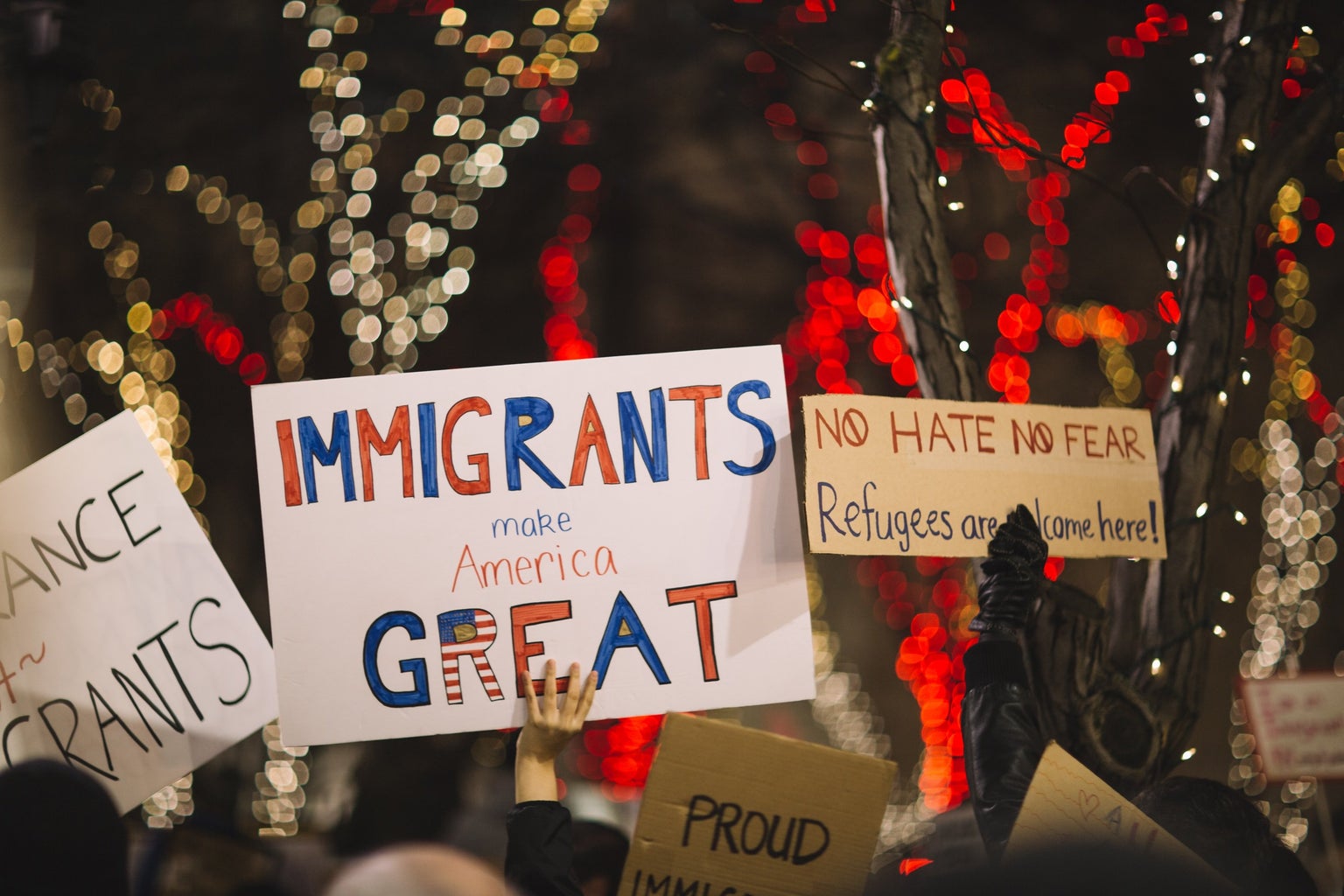 O'Rourke also emphasized the importance of addressing the root causes of mass migration, especially the United States role in it, such as the war on drugs, climate change and the broken immigration system. 
"What would it take for Amy and I to entrust [our children] to a smuggler and send them 2,000 miles north and hope that they make it ok," said O'Rourke. "I would only do that if the alternative were death for those kids, and I think that is what these families face." 
Some of the solutions O'Rourke offered are to invest in diplomatic and economic solutions, rewrite immigration laws, and make sure immigrants are treated with the compassion and kindness they deserve.
For O'Rourke, his political future is unclear, as he is currently grappling with the question: "Where can I do the most good?" O'Rourke is currently teaching at the University of Texas, but told students that he will make a decision in the coming weeks about what his next steps will be. 
Despite tackling such heavy topics, O'Rourke has hope for the future and offers advice to others who may feel helpless when thinking about our current situation. 
"Whenever I find myself worrying, or being anxious, or getting down about what's going on, I try to find some way to pitch in," said O'Rourke. "Find some way that you can act and be part of the solution, because just commenting, criticizing, tweeting and complaining is insufficient to the challenge at hand."