5 DIY Autumn Crafts to FALL in Love With
It's that time of year again! Classes are in full swing and everything is turning into "pumpkin spice and everything nice." That can only mean one thing: Fall is here! Oftentimes we get caught up in classes, assignments, and the general stress of college so much so that we forget to have fun. And what better way to kick off the fall season and to de-stress other than to dive into crafting? So, without further ado, grab a friend and try out these 5 DIY crafts that will make you FALL in love with the season! 
1. Fall Leaf Mason Jar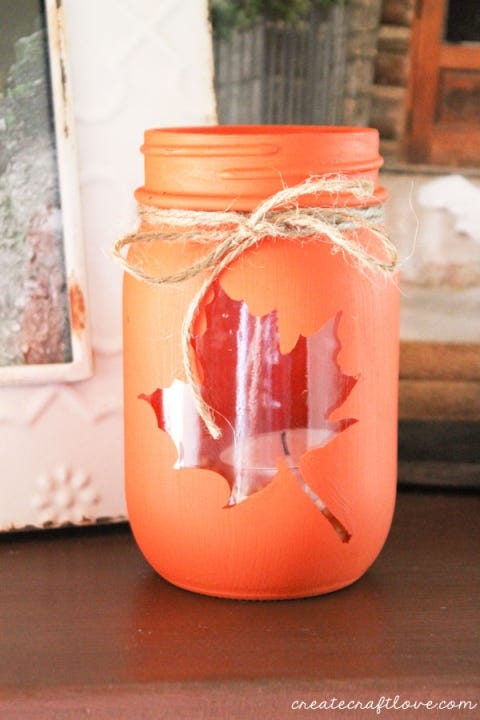 (Image Source from @ElegantWeddingInvites) 
This is the perfect craft for a table centerpiece or just to have on your desk to get into the fall spirit. You can choose whether or not to have a candle. There are so many colors to choose from and this makes it a great, easy craft to do anytime! The tutorial can be found here. 
2. Fall Wreath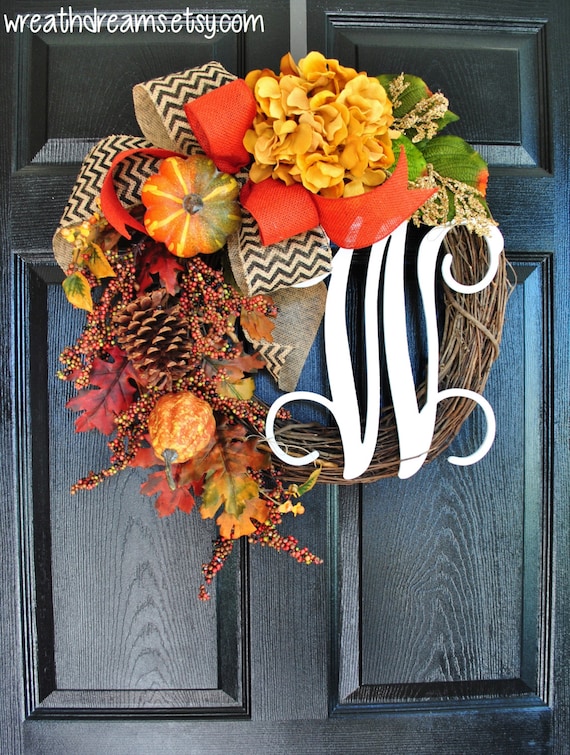 (Image source from shopswell.com) 
The best part about this craft (besides that it is super cute!) is the fact that it can be done without breaking the bank. All you need is a grapevine wreath base, a brightly colored leaf garland, and a big initial wooden letter for the center. This is the perfect decoration for the door of a dorm or apartment and is sure to get everyone in the fall spirit! This DIY project can be found here. 
3. Scaredy Pot 
(Image source from countryliving.com) 
This cute little guy takes the "scare" out of scarecrow. This is a little harder to make, but the product is super cute. To assemble, wrap burlap around a set of small clay pots, put strands of raffia inside of the pot, and use acrylic paint for the face. When this is done, thread four strands of jute twine through the "head" and let the sides of the strand dangle for the arms. For the legs, thread them through the "body." More details can be found here. 
4. Leaf Printed Autumn Banner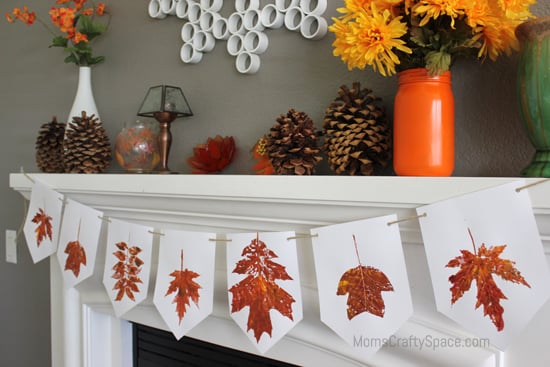 (Image Source from happinessishomemade.net) 
This craft is unbe(LEAF)ably fun and easy for all ages to do! All that is needed is cardstock, leaves of different sizes, acrylic paint of assorted colors, a foam paintbrush, rolling pin, hole punch, and twine. The step-by-step guide can be found here. 
5. Leafglobe  
(Image source from frugalfun4boys.com) 
Why wait for the holidays to display snowglobes when you can create a "leafglobe" instead? All you need is a mason jar, plastic leaves, a small stick, water, glycerine, and a hot glue gun. This fun seasonal craft can be found here.