Majestic Meadows Alpaca and Boutique is a farm located in Medina, Ohio. From The University of Akron, it is about a 40 minute drive. Before you plan on taking a trip make sure to make a reservation with the farm first.
Right now, a regular visit to the farm costs $7.50; the tickets can be bought here. For grandparents, they have a discount on Wednesdays and they only pay $5.00.You have the opportunity to meet all kinds of animals in the spacious area, most of them being considered farm animals. It includes alpacas, llamas, sheep, horses, donkeys, pigs, cows, goats, kangaroos and a tortoise. My favorite part of this experience was petting the kangaroo because of their soft fur which was something I was not expecting from the animal.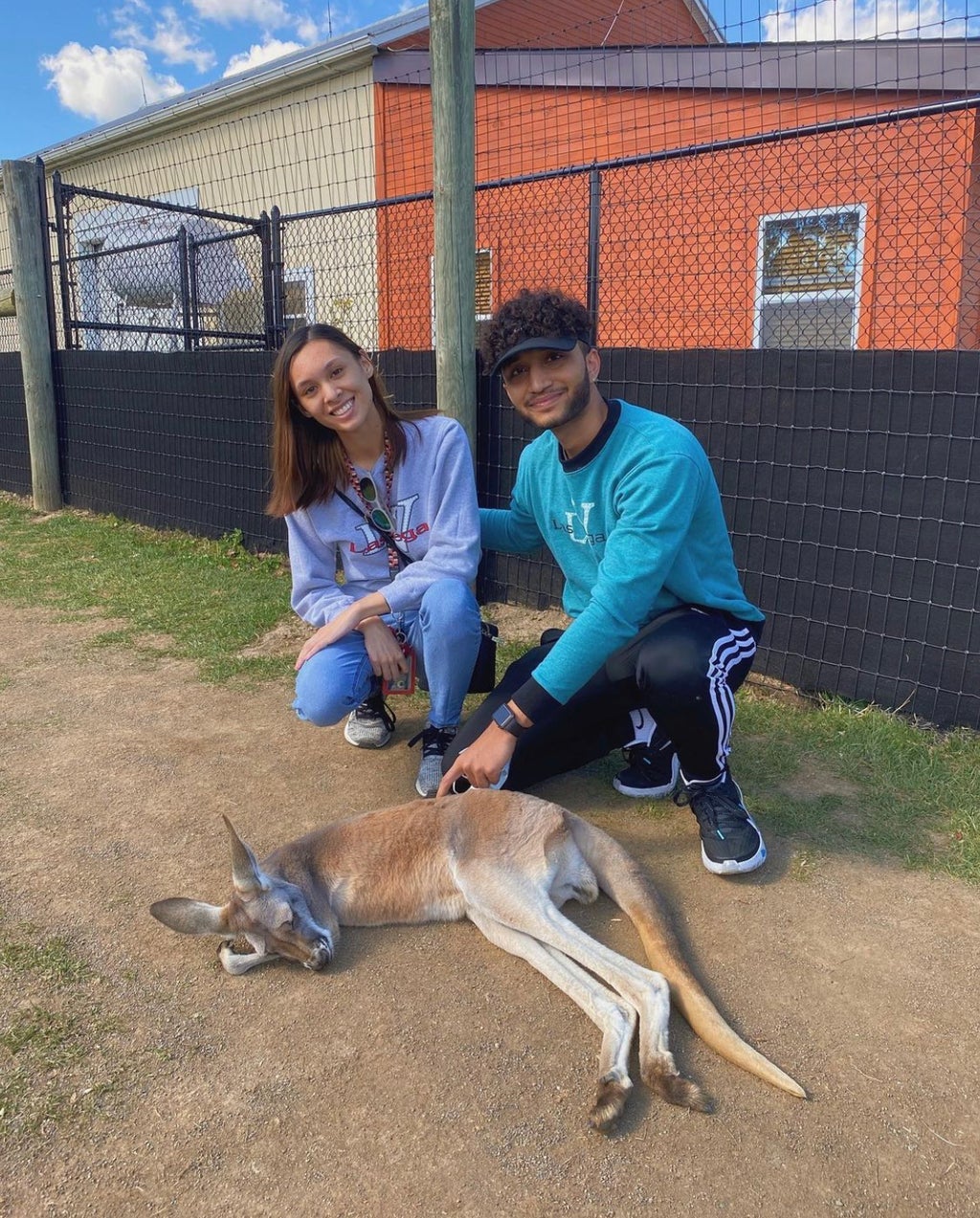 The worker lets us pet the kangaroo while he is in a calm mood.
If you're interested in more, they also have a gift shop where almost everything in the shop mainly revolves around alpacas. They sell clothes, Christmas ornaments, blankets and much more that you will have to check out. Overall, I had a great experience at Majestic Meadows and would like to go again someday. The staff is very polite and open to any questions you may have. When I met the animals, they were well behaved and you can get in with a cheap price. If you're interested in keeping up with them, click here for the Facebook page. They consistently give updates even with the animals that are currently available for the public to see.