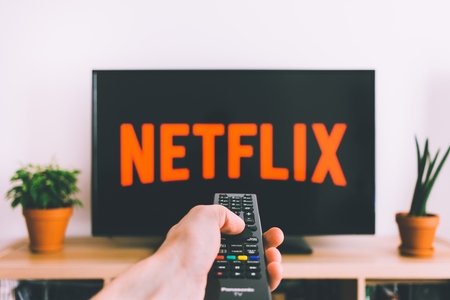 Binge-worthy TV Shows For Quarantining
Watching television has become an integral part of my life during this time of quarantine. I don't know about you, but I tend to watch suspenseful shows about crimes and conspiracy theories. I hope you'll come to love this list of television shows as I have. 
1. Quantico (3 seasons) 
Watch as these young FBI (Federal Bureau of Investigation) recruits train to become the greatest agents to ever graduate from Quantico. Each recruit was thoroughly vetted and accepted into the academy because they are considered to be the best. While they all have great potential to succeed, they also harbor secrets. Each recruit is challenged and expected to break past their limits. Maybe you'll be able to find the real bomber of Grand Central too. 
2. Criminal Minds (15 seasons)
I completely love this show. The BAU (Behavioral Analysis Unit) is dedicated to solving the most violent crimes committed by some of the most twisted serial killers in the world. Every episode is packed with excitement, pulling you in with every passing second. The members in this special unit of the FBI each bring in their expertise in order to discover the motivation and emotional triggers of their suspects. 
3. Blacklist (7 seasons)
Ex-government agent Raymond Reddington, aka "Red", has been one of the most wanted criminals for over a decade. Now, he has turned himself in to the FBI and agreed to help them catch the people on his "blacklist", which includes mobsters, spies, and international terrorists. His only condition, working with profiler Elizabeth Keen. Enjoy the many mysteries Red has up his sleeve and the many twists and turns waiting for you. 
4. Law & Order SVU (21 seasons)
What can I say about this show? Oh I know, it is by far one of the greatest crime television shows to ever appear on screen. Though this crime show is like no other as the cases largely deal with sexual crimes. Watch as Olivia Benson, the lead, of course, works with her team to solve some of the most heinous sexual crimes. 
5. S.W.A.T. (3 seasons)
I saw the trailer for this television show and was instantly drawn in. It took me a while to access this show as I did yet possess the necessary subscriptions. Once I received a free three month subscription to Hulu, I was instantly hooked. Featuring Criminal Minds' Shemar Moore, who plays Hondo, the team is tasked with handling crimes in a community riddled with gang activity. Hondo encourages his team to possess honor, respect, communication to counteract the force and aggression the community usually paints them as. 
Though crime tv shows are only a corner of the tv show I love to watch. Here are a few more if you've run out of things to binge-watch. 
Once Upon A Time (7 seasons)

All American (2 seasons)

Stranger Things (3 seasons) 

Jericho (1 season) 

Greenhouse Academy (4 seasons)

Reign (4 seasons) 

Queen Sugar (4 seasons)

Black Butler (3 seasons)

Scandal (7 seasons)

How To Get Away With Murder (6 seasons)
Take a look at these tv shows of varying lengths and enjoy them for however long you need.