Stay Away From These Makeup Primers!
Primer is a base meant to smoothen out makeup application and make it last longer. It can come in many different forms: creams, serums, oils, sprays, the list goes on. However, not all primers work well on skin. I have combination-type skin, like most people, and have had some pretty rough experiences with drugstore and brand-name primers.
Here are three reviews for  junky primers that I have tried and, well, avoided.
e.l.f. Illuminating Face Primer ($10):
Product Description: "This Illuminating Face Primer preps your skin with a radiant glow with a soft, golden luminescence. The primer transforms your face into a flawless, smooth canvas ideal for long-lasting makeup application."
At first glance, this creamy, oily primer looks too sparkly to act as a foundation base. The initial suspicions prove to be true, because when I first put it on, two different things happened. First, it felt like I was applying cold, melted play-doh onto my face. The primer has a very cakey consistency, something that can easily create creases. Second, it wasn't illuminating. It was a full-on sparkle-a-thon. Even after my foundation application, I was able to notice how sparkly my skin was. It might be a good primer for concerts or clubs, but it still started to crease around my forehead, under-eyes, and where my smile meets my cheeks. Overall, it seemed poor in quality and way too sparkly for everyday use.
Make Up Forever Ultra HD Skin Booster ($41)
Product Description: "A hydrating face serum that delivers a plumped look, preps skin for makeup, and hydrates to smooth the appearance of fine lines."
If the price of this serum doesn't turn you away, maybe this review will. This liquid primer goes on very sticky. It almost feels like a thick, sugar water. It stays sticky for a while, and when it finally dries, your skin doesn't feel smooth at all. For my combination-type skin, it felt as if someone rubbed their greasy hands all over my face. It made no difference to my makeup application either. I would call it a waste of money.
SEPHORA COLLECTION Beauty Amplifier Mattifying H2O Gel Primer ($16)
Product Description: "A cooling, water-based primer that mattifies skin and helps to reduce shine and the appearance of pores."
Yes people, you read it right. A Sephora brand product actually turned me off so much that I wouldn't even recommend it to the evilest makeup-wearing person on Earth. Before I bought this primer, I used the "Test Me!" bottle in-store to squeeze some of the gel onto the back of my hand. It went on flawlessly, dried in seconds, and provided a smooth, matte finish. I was so in love I couldn't stop feeling the back of my hand, but maybe I should've tried putting foundation over it instead. When I tried this product on my face, it still felt great. However, BEWARE. Foundation DOES NOT go on properly over this primer! If you use any sort of brush or sponge, you have to be extra careful. If you rub or spread the foundation in any way, the primer underneath it will start to give way and break apart in small, white, round clumps. It does a great job at keeping the skin matte, but you have to spend ten times longer patting your foundation onto your face instead of rubbing and spreading it. It's tedious, and not worth it, in my opinion.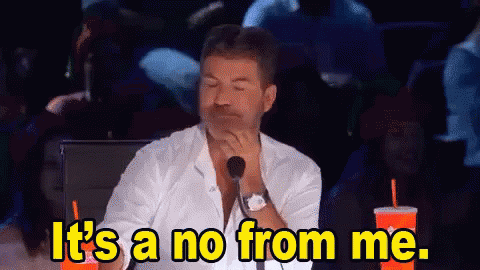 Maybe it's just my combination-type skin in particular, but there's no doubt that I'd stay away from these products even if they were the last primer options in the world!