Poll Shows Americans Want Obama Back Two Weeks Into Trump's Presidency
Two weeks into Donald Trump's presidency, Americans are already saying they want Barack Obama back. Public Policy Polling recently surveyed 725 Americans, and 52 percent said they wish Obama were still president, while only 43 percent said they're glad Trump is now in office.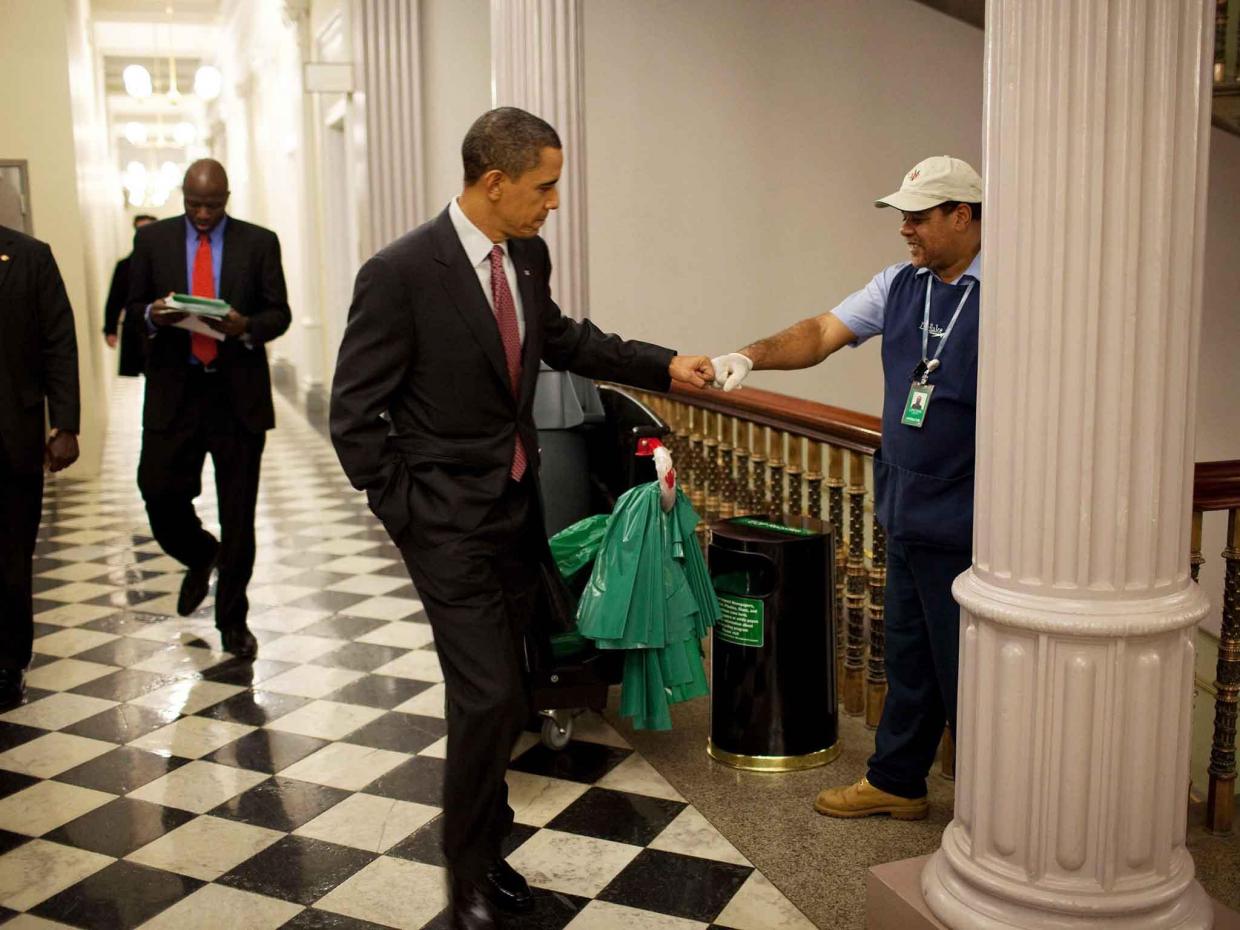 Even more surprising is that 40 percent of those who participated in the survey said they want President Trump to be impeached, showing a high rate of dissatisfaction with the new president. This number has gone up 5 percent in the last week. The Independent reports that a petition from the campaign group Impeach Trump Now has gathered over 500,000 signatures. The group is basing their argument on the fact that Trump hasn't distanced himself enough from his business interests since becoming president.
It's been pointed out many times in the news recently that while Trump won the electoral vote, Hillary Clinton won the popular vote by almost 3 million—so it's not surprising that Trump is pretty unpopular so far, especially given the divisive policies he's championed in his first two weeks. Those surveyed were almost evenly split on the issue of Trump's executive order on immigration, Public Policy Polling says, and only 38 percent think the order was well-executed. When it comes to Trump's adviser Steve Bannon, who reportedly had a big hand in creating the executive order, only 19 percent view him favorably.
One of Trump's other passions, repealing and replacing Obamacare, is also quite unpopular among the public. Only 41 percent of the survey participants say they don't like the Affordable Care Act, and 62 percent think it would be better to keep Obamacare and fix the bad parts of it rather than getting rid of it entirely.
Trumps attempts to "make America great again" don't seem to be working. Instead, it seems that Americans are becoming increasingly divided on important issues facing our country. Maybe Trump should put more of a focus on bringing America together before putting policies in place that make him lose support.