Is It Financially Wise to Use Buy Now, Pay Later Services When Shopping Online?
A little bit of retail therapy has gone a long way towards helping me cope with the pandemic. To keep all my affairs in order, I've been following a monthly budget to make sure I pay rent and other bills on time before some online shopping. Adulting, am I right? Unfortunately, some paycheck periods may not be as good as others, which means I can't always treat myself to new goodies.
Enter: "Buy now, pay later" services (BNPL). Wait, what does that mean? It means exactly what it sounds like. The BNPL service is a financial arrangement for shoppers to buy products on credit without an actual credit card, as explained by nestegg. 
This is as candid as it gets...
Over the last few months, I have been able to familiarize myself with this system. My first trial was with H&M x Klarna back in March when I bought some clothes for a weekend getaway. I added the items to my cart and then I chose the option to pay in 30 days. This option prompted me to make an account with Klarna, a BNPL service offering consumers to pay in four installments or in 30 days, in order to set up the payment method to be used the following month. Within five minutes, I was cleared to complete my purchase.
Since then, I have used a number of services similar to Klarna. Stores like Princess Polly, Madewell, and ASOS offer Afterpay, which lets shoppers pay their credit in four installments. TBH, buying now and paying later has allowed me to become more conscious with money but still spoil myself at the same time. I get paid on a biweekly basis, so money can be a little tight. I have to budget by prioritizing rent, monthly bills, and groceries first. There are times when I won't have enough funds left to buy new clothes, so BNPL companies make it easier to afford them by offering split payments. 
I wouldn't be 100 percent truthful if I didn't mention the time I forgot that I signed up to pay later. I wasn't expecting an automatic charge to hit my checking account because I got my dates mixed. Luckily, I did have sufficient funds to cover the scheduled payment. 
Aside from signing up with my checking account for these installments, I've also used my credit card to pay for a few orders at a later time. I know I literally just said that BNPL services have been pretty convenient, but I noticed that it can be dangerous for my credit card.
I had additional expenses at the beginning of the school year that I had to put on my credit card (and that's on being required to buy the newest version of textbooks). Without realizing how much credit had already been used and when I would pay all of it off, I chose BNPL and linked my card. Safe to say I was disappointed in myself when I checked my balance next month. So, my advice is to make sure you make a reasonable plan for when to buy items with BNPL services and pay off your debt accordingly.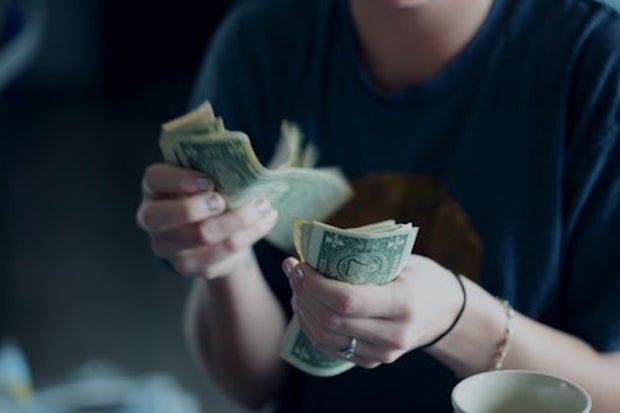 Pros and cons: Things to consider
With the increase in online shopping during the pandemic, payment plans have also become more popular. Consumers now have access to financing pretty much everything, no matter how cheap or expensive the item may be.
The question is: Is it really a smart decision to use these credit providers when shopping online?
The answer to that question depends on a number of factors. First, let me explain how convenient it is to get credit from these companies. Let's use Afterpay as an example. Their main criteria is that you must be at least 18 years old to make an account, and they don't do a credit check. Afterpay users agree to pay four installments due every two weeks with no interest or other extra fees added. As soon as you finish setting up your account, you can go ahead and finalize your order as you usually would.
Cosmopolitan describes it as "a kind of subscription, like your Spotify, Netflix, or Birchbox accounts." It's definitely nice to have the choice of spacing out your payment into multiple installments. As a college student, I like the idea of not having to pay $100 upfront when I can pay $25 every other week instead.
According to a survey by The Ascent in July, the age range of shoppers who use BNPL services is 25 to 44 years old. This report also found that BNPL users prefer to steer clear of credit card interest and to purchase high-priced items for a more budget-friendly cost.
Of course, that's not always good. Ira Rheingold, executive director of the National Association Consumer Advocates, explained to Marketplace that this encourages individuals to make unnecessary purchases because it appears to be affordable.
Here's the thing: some BNPL services actually can check your credit report. Companies review your history and report to credit bureaus, as explained by Cosmopolitan. It's important that you're making your payments on time to stay on track with maintaining a great credit score.
On the other hand, some BNPL services — including Afterpay and Klarna — don't do credit reports, which means you're then unable to build and maintain credit on any of these purchases.
BNPL services may or may not be a suitable way to go about shopping, depending on how you view it. You have to consider both sides before signing up and setting up a payment plan. Find the appropriate option for yourself. Coming from someone that has had a little experience, it did make it easier for me to afford clothes, but you should still be conscious of how you spend your money.