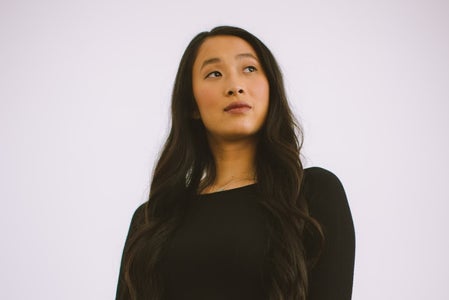 How She Got There: Nadya Okamoto
Chatting with Nadya Okamoto, the co-founder of period lifestyle brand August and founder and former executive director of the non-profit organization Period Inc., is like talking to your best friend – you leave the convo feeling re-energized, motivated, and empowered enough to take on the world. "How are we in 2021 and we're still fighting to feel empowered by our periods?" Her work is attempting to change that not only through research (read her transformative book, Period Power to learn all about period stigma and access) but also through period products that actually make sense and work for people who menstruate. 
Read on to learn all about Okamoto's newest venture, August, how she stays focused, and ways you can help end period stigma and poverty.  
Her Campus: You have so much background in working with period care and working to not only deliver period products to people who need them but also working to destigmatize periods. What's been a moment that kept you in this advocacy and kept you focused on your mission?  
Nadya Okamoto: It's little things every single day. I've been talking about periods, pitching the issue for six f**king years, but every time I talk about it, I'm just as passionate about it – if not more – because I'm learning more and more. With the launch of August, we wanted to be sure that we were not only consumer-driven but consumer-built. We have a community of Gen-Zers from around the world, called the Inner Cycle, so we can talk about periods and hear firsthand about the issue, and interact with young people, and learn about the issue of period poverty. It fills me with a passion that's hard to explain, it keeps me up at night, it's a reminder every day of the work we have to keep doing. 
HC: Tell readers what it was like to create the lifestyle period brand, August. 
NO: It's been a recent journey! It started in January 2020, my best friend Nick and I embarked on creating August with the idea that we believed there was a gap around period care for Gen-Z. Through research and development, we learned that there could be a better period – more sustainable, more impactful, and a hope that we could destigmatize period and period poverty. I've worked in non-profits and consulting and being in the direct consumer space has been quite the year! 
HC: You've been so transparent about your mental health and your own experiences. I imagine so much of the conversations you have with people experiencing period poverty can be extremely emotional and challenging. How do you, as a young person, hold space for these conversations, but also take time for Nadya? 
NO: The honest answer is that to me, being as unfiltered and as unapologetic as much as I can be is the only way I don't truly burn out. I don't have a magical answer about how I keep it together, but I know if I try to suppress who I am on social media or in an interview, or if I always thought about changing how I present myself, or changing how I look, that would be so incredibly exhausting. For me, the only way I can do this and not burn out is to just be myself. From a mental health perspective, I have PTSD and really have struggled with depression. I've felt shame about these in the past, but I feel like every time I open up about it and share my story and own my story, that shame gets chipped away. I think back to the times when I've felt so alone in my mental health, but hearing others talk about mental health, makes me feel less alone. When I can share that I don't have it all figured out, it's an honor to be part of that conversation. 
HC: What is something you've learned from holding these conversations and hearing so many perspectives? 
NO: I've learned that I'm always learning! I used to be the kid in a group project who would say, "I'll just take this on!" and so I could get it done faster and my own way. But now, learning how to grow companies or grow anything, a big part of that is learning you can't do that on your own. And learning how to surround yourself with a team that is good at the things you aren't good at. 
HC: I love the idea of building a network of people around yourself that has a different skill set than your own. You ran for City Council, what was your biggest takeaway after running for office? 
NO: My biggest takeaway was you can't do it alone but also, it filled me with such a deeper appreciation for what it means to actually run for office and be involved at a local level. I urge young people who want to be involved to run for office and go do it. At the end of the day, though, it teaches you the importance of going door-to-door and putting out every pre-conception of your own experience. It was such a humbling experience. Every single day was a lesson of how much more goes into running for office than we see on social media. To people who want to get involved don't wait, go get involved now! But getting involved doesn't always mean working on a campaign, it could also be grassroots organizing with your community or going to City Council meetings. If you really want to run for office, that work starts now and getting to know the lived experiences of the people in your constituency and building your empathy level, and engaging with them. 
HC: I love that you mentioned you can dive in headfirst wherever you're at, you don't need to run for a formal office, there are so many other ways to get involved within your community. How can students support your mission of providing accessible period products? 
NO: We are launching products next month! We've worked with our Inner Cycle to understand what the gaps are both from a cultural perspective and from a product perspective, and putting the needs of the community first. We also launched Ask August, which is a searchable database of period-help questions that came from round table discussions, and figured out how we can make sure answers were accessible to everyone. Get involved with us on social media, and check out our website! 
HC: What advice would you give to students who want to go into advocacy in the future? 
NO: Surround yourself with people who complement your skills and life experiences, so you can present yourself as a diverse team. We're all learning. For me, the definition of advocacy is changing the status quo. You're only making that change if you have that pushback. It's a lot of trial and error – build a team where you don't feel alone but also so they fill your gaps in knowledge. Open yourself to taking action and making mistakes along the way.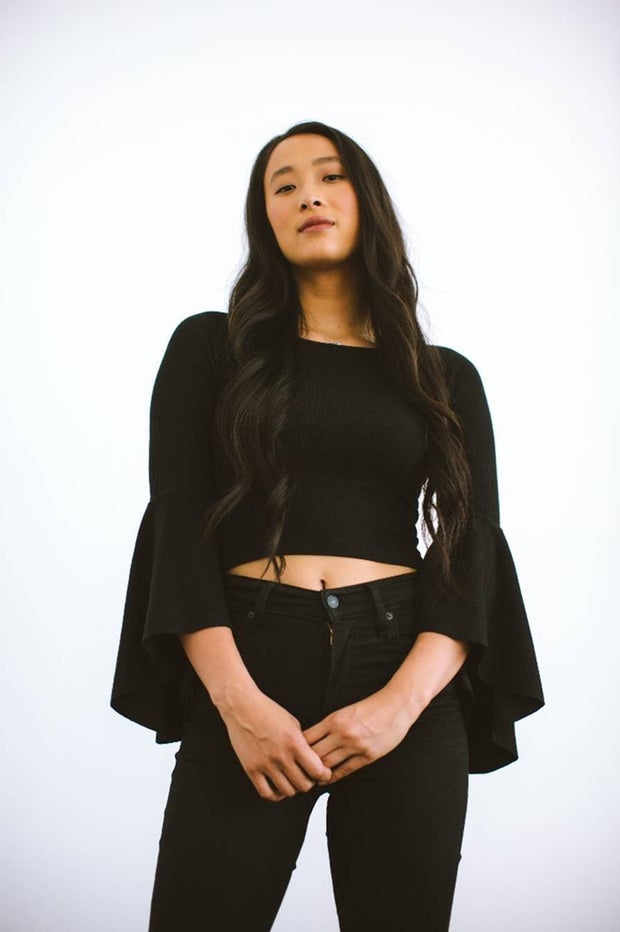 Mercedes Zapata
Follow Nadya's journey on Instagram at @itsaugust and support her mission to destigmatize periods.