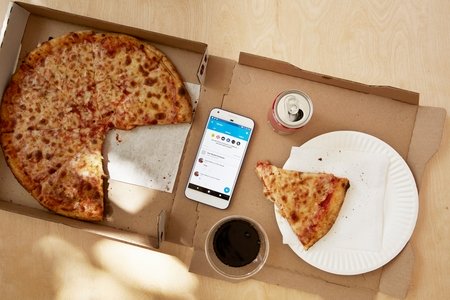 4 Ways Your Venmo Account Is Even Smarter Than You Thought
This is a sponsored feature. All opinions are 100% our own.
With over 40 million users in the United States, Venmo has transformed the way we send and receive money and split costs with friends and roommates. Gone are the days of digging for exact change in our wallets or heaven forbid writing a check. And better yet, gone are the days of awkward, "when are you going to pay me back?" convos with your roommates (tysm, Venmo reminders). But you can actually do way more than just transfer money from person-to-person using Venmo.  Here, my four favorite ways to use Venmo to spend and save smarter this back to college season. Trust me, these are game-changers.
Apply for a Venmo Mastercard®​ for no cost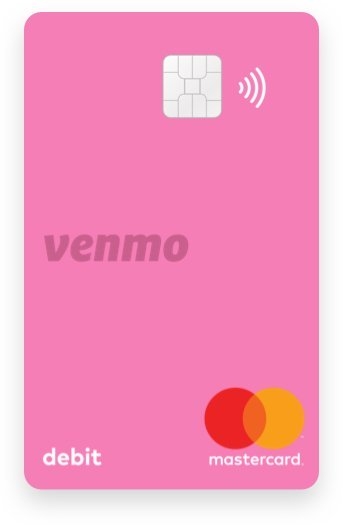 Apply for the Venmo card and spend your Venmo money anywhere Mastercard® is accepted, in-store and online (!!!). With no-cost withdrawals from select ATMs** and contactless payments (you can still insert your card if you prefer the #chiplife), the Venmo card is your new BFF. I use it at least three times a week to split the dinner bill with my friends (tip included) in the Venmo app. P.S., the card comes in 6 different colors and the pink one is what dreams are made of. 
Need your Venmo $$$ in your bank account ASAP? Use Instant Transfer.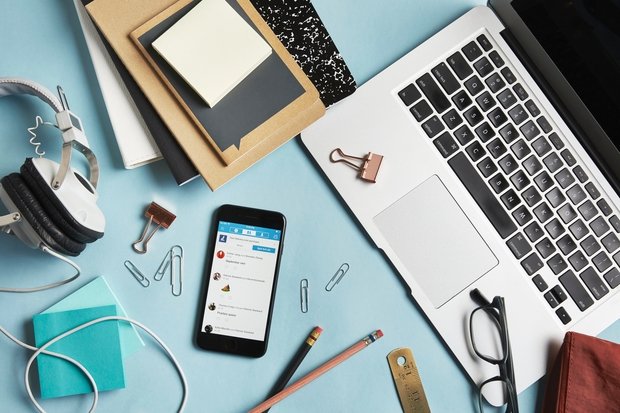 ICYMI, Venmo makes it super easy to transfer your Venmo balance into your bank account. If you choose a standard transfer, it takes about 1-3 business days depending on your bank. But if you're out on a Friday night and need your money now (relatable), use Instant Transfer, which arrives in your bank account within minutes***. There's a 1% fee on this transfer—the lowest minimum fee is $0.25, highest is $10. I'm super impatient when it comes to having my money returned to my bank account, so I literally use Instant Transfer all the time. 
You can pay with Venmo in some of your favorite mobile apps
Whether you're figuring out what you're going to order for dinner on Uber Eats, picking a movie from Fandango, or sharing an Uber ride home, you can pay with Venmo in these popular apps and then split the cost with your friends on Venmo. The best part? No math required—Venmo does it all for you (looking @ you, English majors). 
Rack up your Venmo money so you can splurge later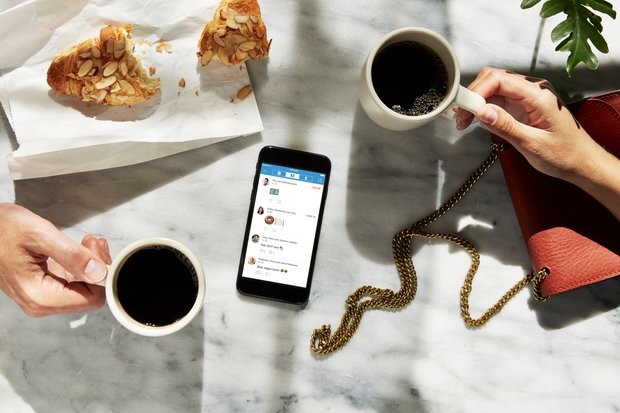 One thing I like to do is passively let my Venmo balance rack up in the app.  I make a habit of not hitting Instant Transfer when my friends Venmo me for small things like food and movie tickets for a few months, then the amount waiting for me feels like free money (to feed that "treat yo-self" mentality). You could also be a responsible adult and use the money you've racked up for an actual emergency instead of an impulse buy, but to each her own, am I right?​
Venmo makes college and adult life SO easy. To get started with Venmo, just download the app. If you already have the Venmo app, apply for a Venmo card. 
###
You can review the Venmo card Cardholder Agreement at any time online or in the Venmo app under Venmo Card > Legal. The Venmo Mastercard is issued by The Bancorp Bank pursuant to license by Mastercard International Incorporated. The Bancorp Bank; Member FDIC. Mastercard is a registered trademark, and the circles design is a trademark of Mastercard International Incorporated. The card may be used everywhere Mastercard is accepted in the U.S.
* Opinions, advice, services, or other information or content expressed or contributed here by customers, users, or others, are those of the respective author(s) or contributor(s) and do not necessarily state or reflect those of The Bancorp Bank ("Bank").  Bank is not responsible for the accuracy of any content provided by author(s) or contributor(s).
**ATMs must display the Mastercard®, Cirrus®, PULSE®, or MoneyPass® acceptance marks. Up to $400 USD daily withdrawal limits apply. Transactions at non-MoneyPass ATMs have a $2.50 ATM Domestic Withdrawal Fee. No fee for MoneyPass ATM Withdrawals in the U.S. ATM operator fees may also apply. See Cardholder Agreement for details.
*** Transfer speed depends on your bank and could take up to 30 minutes. Transfers are reviewed which could result in delays or funds being frozen or removed from your Venmo account.