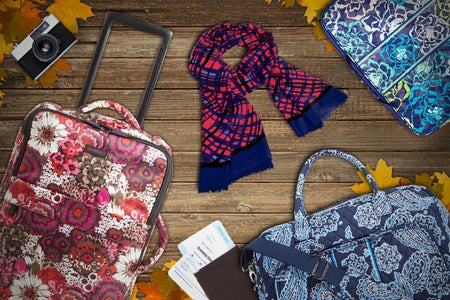 Vera Bradley is Sending You Home for the Holidays in Style
This is a sponsored feature. All opinions are 100% our own.
Congrats to our winner, Mitra Harris!
As you deal with final exams and everything else that come with the end of fall semester, the last thing you want to worry about is how you'll get home for winter break. Travel plans can be expensive and stressful—but don't worry! Your trip home is about to get so much easier.
Vera Bradley wants to send you home for the holidays in style this year! They're giving one lucky collegiette the following incredible items to make traveling a breeze this holiday season:
Ready to travel in style this season? Enter to win this Vera Bradley travel bundle now!