#GetItDone & Win a Karma Wi-Fi Hotspot & the Trip of a Lifetime
This is a sponsored feature. All opinions are 100% our own.
Happy #GetItDone Day, collegiettes! Today, Microsoft is celebrating everything we do to #GetItDone and maximize our productivity, whether that's in completing our class assignments, working out at the gym, crafting the perfect resume or planning the most efficient Black Friday shopping schedule (hey, I know some of you are planning ahead like me)! More often than not, we're taking care of all these responsibilities and hobbies by multitasking: not limiting ourselves to completing one task at a time, but leveraging the resources and technology at our disposal to switch quickly between school, play, and work.
Microsoft is committed to empowering everyone to free themselves from tethered work forever. To see this in action, if you're in the New York City area, drop by the TKTS bleachers in Times Square from 12:30 to 3:30 p.m. or 5:30 to 8:30 p.m. today, November 7, for an exciting #GetItDone surprise! Read more about #GetItDone Day, here!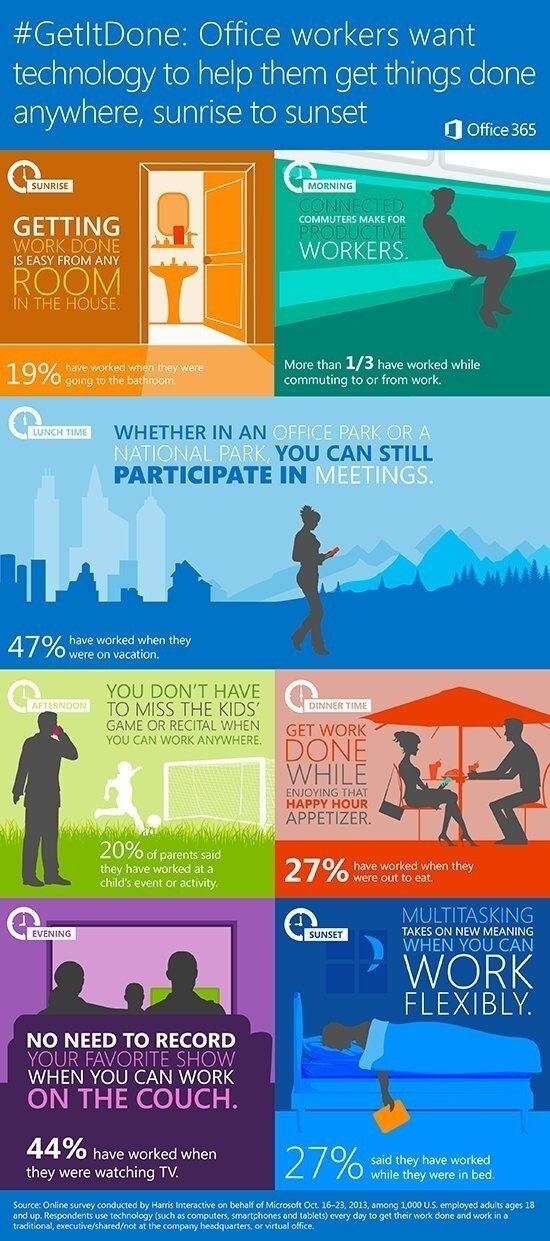 Personally, I'm all about getting it done on the go. One of my favorite apps is Microsoft's OneNote, a fantastic piece of note-taking software which I can access as a program on my laptop, as an app on my smartphone or even as a web app online if I'm using someone else's device. It allows me to view or edit my to-do list, meeting notes or anything else I've jotted down anytime, anywhere.
Just this past week, I was so excited to receive a box of #GetItDone goodies from Microsoft that further help me stay productive and multi-task wherever I find myself! My favorite item in the box was a Karma Mobile Wi-Fi Hotspot. The incredibly handy device generates a Wi-Fi network for me even if there aren't any networks nearby! It came in so handy during our College Fashion Week Boston show, when our venue had no Wi-Fi and terrible reception. We didn't have to relocate to a nearby Starbucks to download our final guest list; we simply turned on our Karma and were on the Internet seconds later.
Sound magical? Her Campus wants to help you #GetItDone by giving away one Karma Mobile Wi-Fi Hotspot to one of our lovely readers! Simply post a tweet or Instagram at us (@HerCampus) and tell us how you #GetItDone in your day-to-day life.
And it gets even better: as part of this special #GetItDone day, Microsoft is also sending one lucky winner on an all-expenses-paid trip of a lifetime. It's a chance for you to get away while getting it done from anywhere! Visit www.office.com/getitdone for contest details. And, by entering to win the Karma Wi-Fi Hotspot from Her Campus you'll also be entering to win the all-expenses-paid trip from Microsoft, and vice versa. Now how's that for a little multitasking?