Ever Dreamed of Being Paid to Eat Ice Cream? Here's How it Could Happen
The ultimate dream job could be your reality this summer, as BonusFinder is giving ice cream and ice pop enthusiasts the chance to test the nation's favorite ice creams and rank them in order from best to worst.
In celebration of National Ice Cream Day, which took place on July 19, BonusFinder is looking for someone to become their resident BonusFinder Ice Cream Tester, tasting and ranking everything from Freezies to Magnums. Best of all, they're paying $500 (plus all that free dessert!).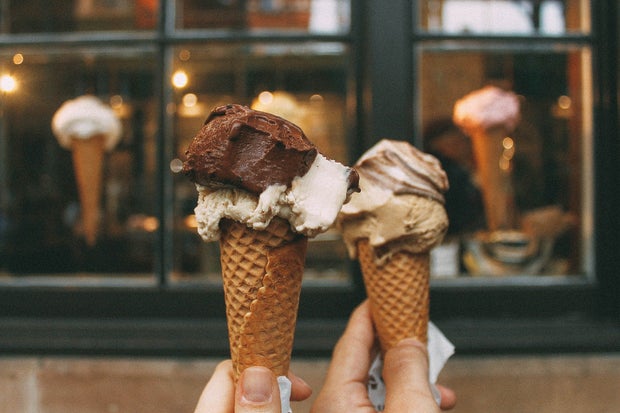 StockSnap via pixabay Are you passionate about your Friendly's ice cream cups? Do you hate drumsticks with every fiber of your being? Now's your chance to make your opinions heard. Simply register your interest via the job page, describing why you'd be the perfect fit. The more creative the entry, the better! You have until 9 p.m. PT on Monday, July 27, 2020, which should be plenty of time to get your creative juices ~flowing~. The winner will be contacted by Wednesday, July 29. They'll deliver the frozen goodies right to an address of your choice to get on with the hard work of testing them out!
The competition is open to residents of the United States of America and Canada, 21 years or older. So if you fit the bill, get writing! An ice cream dream awaits you.