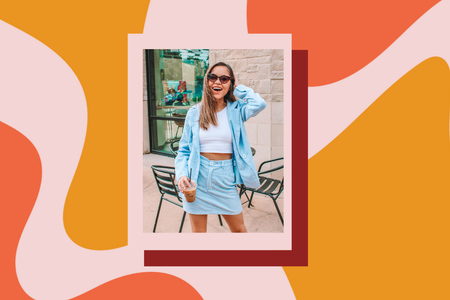 Courtesy of Influencer / Canva
Behind the Feed: Vivian Nguyen, A Life & Style Blogger Shining Her Light Along the Way
Vivian Nguyen, a graduate of the University of Florida, found herself growing a following when she began telling the story of her life on Instagram. Now the 23-year-old Austinite also shares her lifestyle content on her blog and TikTok, striving to set a good example to the people who follow her and spreading positivity and light along the way.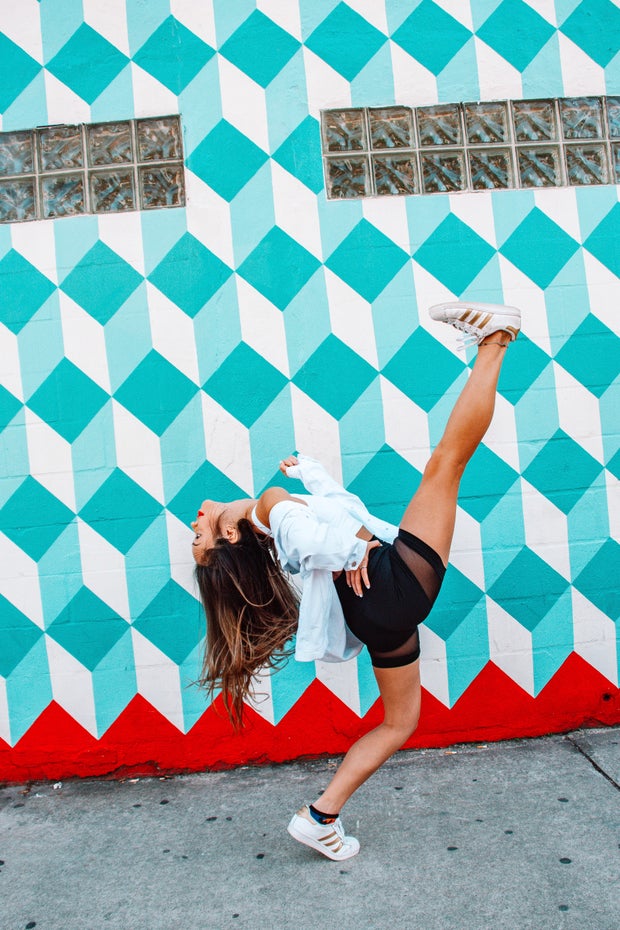 Courtesy of Influencer / Canva
Her Campus: Tell us about your site/platform and why you launched it.
Vivian Nguyen: There was no launch moment for my Instagram platform. It was a very natural development that stemmed from my love for telling the story of my life through little squares on Instagram. Over time, my audience grew as my partnership opportunities grew, and that was when I realized I even had a platform. From that point on, I knew I also had a responsibility to set a good example to those who follow me and I pressed forward knowing that's what I've always wanted to be and do.
HC: What do you hope your followers get out of following you?
VN: I hope following me benefits my followers' lives in whatever ways that they may need. I hope through me they find Amazon steals, convenient life hacks, outfit inspo, new healthy recipes and travel guides. But I also hope I can be a source of information about things that matter most (e.g. supporting BLM, registering to vote, supporting local businesses, etc.). And above all, I hope my followers find that I bring light, joy and positivity to their lives, and that they're not just my followers but my friends, who I hope know they can talk to me about anything. 
HC: What does your week currently entail?
VN: My weekdays have a pretty typical routine, but my weekends always vary. During the week I start my mornings off with yoga, work 9-5, walk my dog, cook dinner, do a quick HIIT workout, shower, check influencer-related emails and post content as necessary and then wind down with a show, FaceTiming a friend, baking, etc. Weekends are sometimes for day trips and weekend getaways. But when I'm home, they consist of SoulCycle with my favorite instructor, catching up over coffee and/or brunch with friends, shooting content, running errands and cleaning the house.
HC: What's the best and worst part about being an influencer? 
VN: The best part about being an influencer is how much you can impact someone's life with your platform. Even the smallest things, like being able to help someone find the outfit I'm wearing or giving someone the recipe to what I'm making or just giving someone going through a tough time encouraging words - the fact that I can reach people in so many different ways is super empowering.
The worst part is finding a balance between working full-time, handling day-to-day chores, maintaining a social life and relationships, and still finding the right moment to curate content by certain deadlines.  
HC: What advice would you give to a college woman with similar aspirations?
VN: My advice to women with similar aspirations is just to make sure you make time for yourself, because that'll put you in the right headspace to create content that will bring you first – and then others – joy and light.
HC: Is running your platforms your full time job or a side hustle? Why did you make that decision?
VN: Running my platforms is my side hustle because I knew I wanted a regular job upon graduating in order to build a strong foundation for adulthood, have stability/consistency, accumulate my savings, and grow and develop as part of a professional environment that's bigger than me. I definitely aspire to move toward being more of a full-time creator and maybe being my own boss in some sort of related endeavor in the future, but I know for right now it's best for me to have a balance between both.
HC: Which people have had the most influence on you, and why?
VN: My favorite people to follow all inspire and influence me in different ways. @HelenOwen has an incredible and unique eye for design and inspires how I create my IG Stories, @NatalieZacek is the most relatable person to me and her sunny content always puts me in a good mood, @AllisonBickerstaff is the queen of affordabe/doable home decor and recipe tips and tricks that I always end up emulating, and @ATasteofKoko is my go-to for all local Austin restaurants and things to do.
HC: How has being an influencer affected your friendships and relationships?
VN: Thankfully my friends, family and boyfriend are all super supportive of my influencer work, and that truly makes my life easier. However, I definitely have learned to be cognizant of how different people may not want their lives broadcasted in the same way I show my day-to-day, so making sure I'm considerate and respectful of that has been key in these friendships and relationships.
HC: What has been the most surreal thing that's happened to you as an influencer? 
VN: Some of the most surreal moments for me as an influencer are when brands I know and love reach out to me. Because I've been such a longtime fan and didn't initiate it, it's always such a pleasant surprise. For example, I fell in love with Pressed Juicery when I was visiting California, but I didn't think much of it again because there are no locations in Austin where I live. But then recently Pressed reached out to me to collaborate and not only gave me $100 worth of all of my favorite juices, lemonades and freezes, but also that was how I figured out early on Pressed was even coming to Austin!
HC: What are your three favorite tools for content creation? 
VN: Retouch (to get rid of unwanted objects); Adobe Lightroom (to edit photos); Storyluxe (for fun IG Story templates)
HC: What does the future of influencing look like for you? What's next for you personally?
VN: I hope to just continue working with more and more brands and create content that helps and inspires people. I also hope to grow my audience over on my food Instagram page so I can start landing partnerships in that niche, too! 
Behind the Feed is a weekly series showcasing a different member of the InfluenceHer Collective every week. Are you an influencer? Apply to join the IHC, and you could be featured in the future!