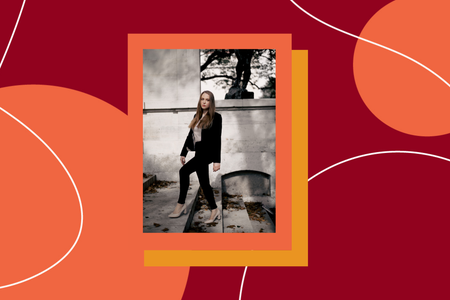 Courtesy of Influencer / Canva
Behind the Feed: Marta Kovalova, Lifestyle Blogger Opening Up About the Not-So-Pretty Parts of Life, Too
Marta Kovalova speaks three languages, but prefers using art to express herself. The 21-year-old graphic design student attends Drexel, and spends her off-time running her Instagram – which has amassed over 10,000 followers – her blog, and TikTok. From beauty to travel to food and more, Marta loves to share her favorite products and tips for everyday life, but she also gives her followers an inside look at something a lot of other influencers don't, including the moments where she doesn't feel so happy with herself or where she's at.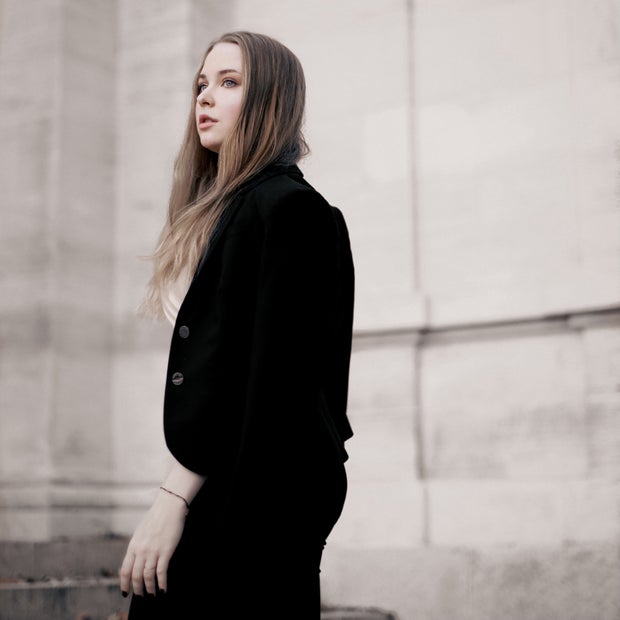 Courtesy of Influencer / Canva
Her Campus: Tell us about your site/platform and why you launched it.
Marta Kovalova: When I first started my platform I had no idea what I was doing or what my purpose was. I've learned a lot more now, and have done work with companies that I've supported since I was a teen. It's truly a blessing to have a supportive following, and to have found a passion to share my tips and the products I love. I'm happy to have been able to make what I love to do into a profitable income, and I hope to keep doing it in 2021.
HC: What do you hope your followers get out of following you?
MK: I try to share with my followers what a lot of influencers don't show: their struggles, and not always being happy with myself or where I am. I communicate with my followers the struggles that I'm facing in my college life and the mental issues I'm experiencing, while also trying to entertain and share tips and things I've learned to brighten their days.
HC: What does your week currently entail?
MK: I first try to stay away from my phone, and just wake up with the sunlight shining through my window. After getting ready, I catch up on my emails while enjoying my breakfast. Afterward, I take the necessary classes for the day. Once I get a chance to eat I usually check if I'm posting that day, and go through some content that I follow and engage with it as well as my followers. After I'm completely done for the day I check if there's a project I need to submit anything for and finish off the day with my skincare routine. I try to get in bed early, but sometimes stay up and try to finish social media work as well as some homework.
HC: What's the best and worst part about being an influencer? 
MK: The best part of being an influencer is that if you truly love your content and following it doesn't feel like working. You get to work with companies that you've supported for years and create your own schedule. Another big part of it is also meeting awesome people you would've never met otherwise.
But with that comes some baggage, like people always underestimating how much work you actually do, as well as the bad reputation some influencers have brought to the name. 
HC: What advice would you give to a college woman with similar aspirations?
MK: Build some thick skin, listen to constructive criticism, and otherwise just post the content you like. Deciding what you want to promote and share is all about you, so make sure you like what you're sharing and everything else will fall in place.
HC: Is running your platforms your full time job or a side hustle? Why did you make that decision?
MK: Creating content is my side hustle. While I wish I could make it full-time, I don't feel like it's currently manageable for me since I'm a college student, as well as since my following is not at the point where I can make consistent income. While starting I didn't mean for this to become a job, but I'm so glad it did. I started to share my journey about a year ago and after seeing that I can make it profitable, I decided to pursue it as a side hustle.
HC: Which people have had the most influence on you, and why?
MK: @lizzi.jpg and @anainparis. I've been following @anainparis for more than a year now and her content really inspired me to explore Instagram as more than just sharing photos with friends. I've actually become friends with her, and aspire to be as successful as her. @lizzi.jpg is more of a recent follow, but her stories and posts inspire and brighten my day. She's a hard worker and is also a Russian speaker, so I can relate to her more than other influencers.
HC: What has been the most surreal thing that's happened to you as an influencer? 
MK: At the beginning of my journey, I received a package from Drunk Elephant and it was so much more than I expected. My assumption was that I'll receive some samples for content but in total, I was gifted $450+ with of products – both full size and samples. Recently I was paid double my rate for a single photo post with the criteria of shopping and posting what I got. It sounds crazy, but it was amazing to work on a really flexible campaign like that.
HC: What are your three favorite tools for content creation? 
MK: My favorites are Dollar Eighty, Later and Facetune. I personally use Facetune for whitening my photos, it's the best tool I found that helps with a more consistent feed.
HC: What does the future of influencing look like for you? What's next for you personally?
MK: I would like to create a YouTube channel and work more on my TikTok. I'd like to post more consistently and be able to share what I love with my followers on different platforms.
Behind the Feed is a weekly series showcasing a different member of the InfluenceHer Collective every week. Are you an influencer? Apply to join the IHC, and you could be featured in the future!