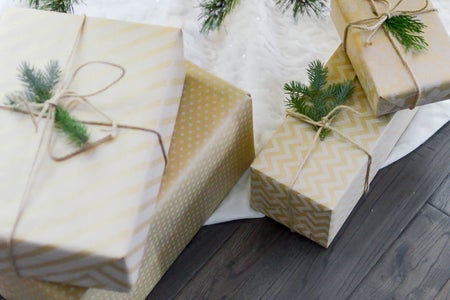 7 Easy & Ethical Holiday Gift Ideas for Your "Hard to Shop For" Friends
Gift-giving. The best and worst part of the holidays for some. Sometimes it's easy to come up with a gift straight off the bat; something the recipient has mentioned, or that you know they will love. Then there are those gifts where you get stuck — the relative you haven't seen since you were a baby or the fifth cousin twice removed who is suddenly coming to Christmas dinner. 
While coming up with holiday gift ideas may cost you time and money, it shouldn't have to cost the earth! With every purchase for your loved ones (or yourself!), there is an opportunity to change our planet. Ethical gift-giving benefits everyone from small businesses, workers in developing countries and the environment. Everyone has the responsibility to be a responsible consumer and know where their purchases come from, and what that purchase contributes to. For every person you are buying gifts for this festive season, there's always a great ethical and eco-friendly option. Read on for suggestions that are easy for your gift shopping list and easy on your conscience, too!
The list above gives you plenty of ideas and inspiration for everyone you might need to shop for in an ethical and environmentally conscious way. Gifts that you give have the opportunity to not only brighten the receiver's day, but make a difference to the world around you, so gift-shop wisely!
Just a heads up — this article may contain affiliate links. While a purchase through affiliate links doesn't impact the price you pay, Her Campus Media may receive a small commission. All products' prices and availability are accurate as of publication.