I think we can all agree that there is something so satisfying in relaxing with a glass of sparkling wine. But, when it is so hot outside during the summer, wouldn't it be nice if that sparkling wine could be a refreshing, cool treat? Thankfully for wine lovers, SH!VR has introduced frozen sparkling wine pops that are the perfect indulgence for any occasion!
These boozy wine pops are made with a blend of decadent sparkling wine, natural fruit flavors and purees, and are free of gluten, dairy, fat and artificial colors. These 4.7 percent AVP pops will be launching with three mouthwatering flavors — Rosé, Lemon and Mimosa. Yum!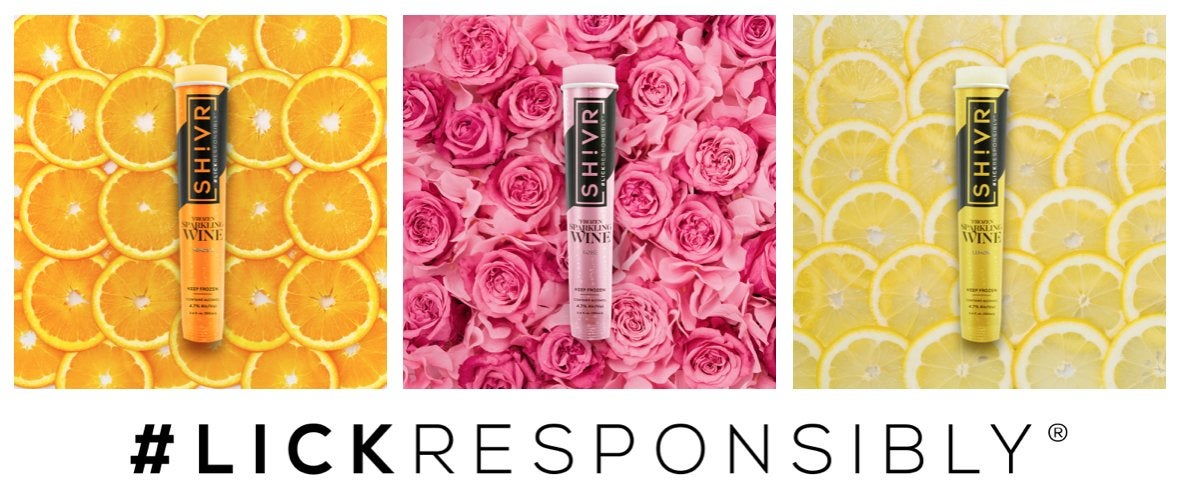 If you can't decide on one particular flavor, SH!VR offers a variety pack so you can try them all. How awesome is that?! 
The SH!VR premium sparkling wine pops are also made in an eco-friendly squeeze tube, making it the perfect frozen adult treat for on-the-go this summer. 
"I wanted to make it fun. I wanted it to be accessible. Champagne should be enjoyed not only at special occasions but at any social gathering – a weekend in the backyard or relaxing by the pool with friends," co-founder Kim Bradshaw said in a press release. "The package and the sparkling sorbet make it a unique experience, and that was the goal."
SH!VR's sparkling wine pops will be available for all of your outdoor summer parties starting this August.