Galentine's Day is a time to spend with your closest girlfriends and appreciate the bonds you share with one another. It's is a time to celebrate love, friendship and sisterhood, while being in each other's company. It's to remind yourselves that you're never alone when you have your best friends with you – even if they're not really with you right now, since this year's Galentine's Day might be a bit different on COVID-19's account. It's important to stay home and stay safe so you won't get yourself – or others – sick, but don't let that stop you from celebrating with your friends. Here are six different ways you can celebrate with your girls, while social distancing and staying safe.
1. Have a picnic date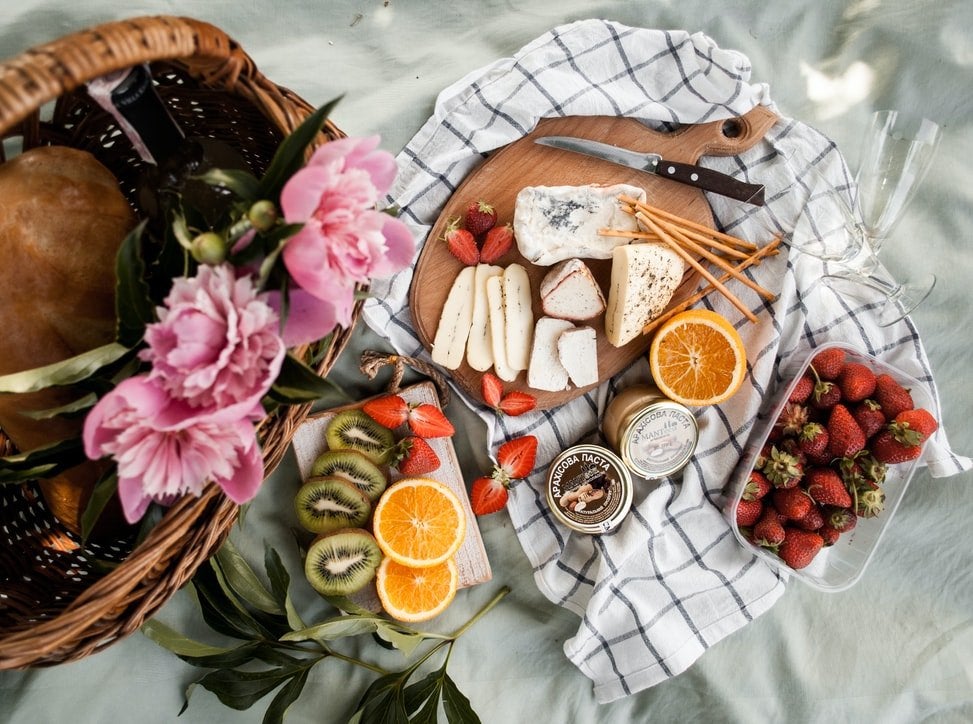 Going on picnic dates with your friends has become very popular lately, especially on TikTok. Gather your besties, hit the park or chill in one of your backyards and have a meal together – all while social distancing. Everyone can bring their own food, or something that's safe to share, like individually wrapped options. Make it Insta-worthy by creating an aesthetic spread using flowers, homemade sweets, a charcuterie board, patterned blankets and more. Together, you'll be enjoying each other's company from a safe distance.
2. Host a virtual game night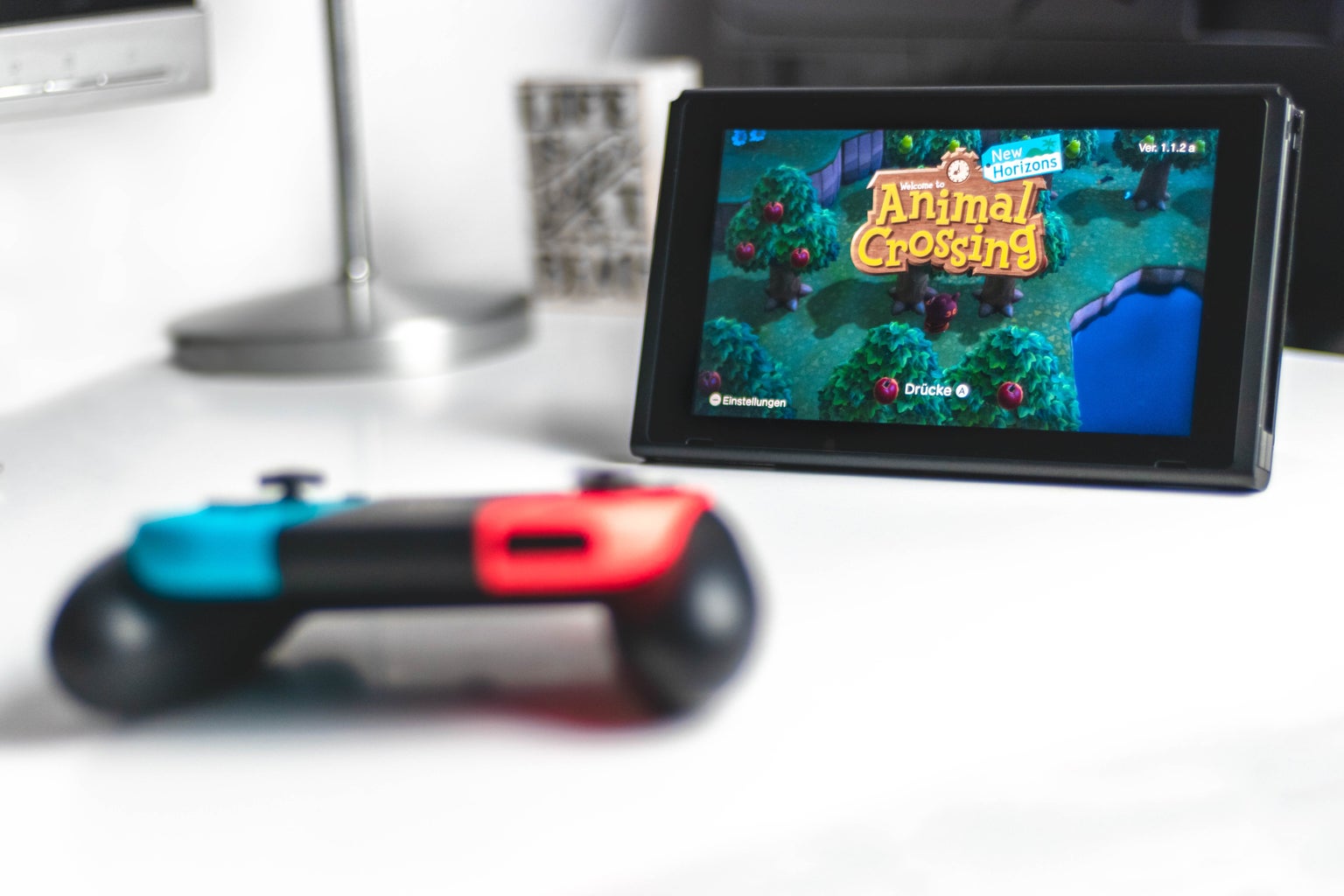 Another fun idea for Galentine's Day is a classic game night. Game nights are always a fun way to spend time with your friends, and to make sure that yo're staying safe, it's easy to make it virtual. There are so many games you can play in groups on your computer or game console from the comfort of your own homes. Jackbox Games is a great example; it offers a party pack with multiple games you can play with friends. Or, if you all have a Nintendo Switch and Nintendo Switch Online, you can connect and play tons of different games together. Turn it into a friendly competition and find out who will come out on top!
3. Host a virtual movie marathon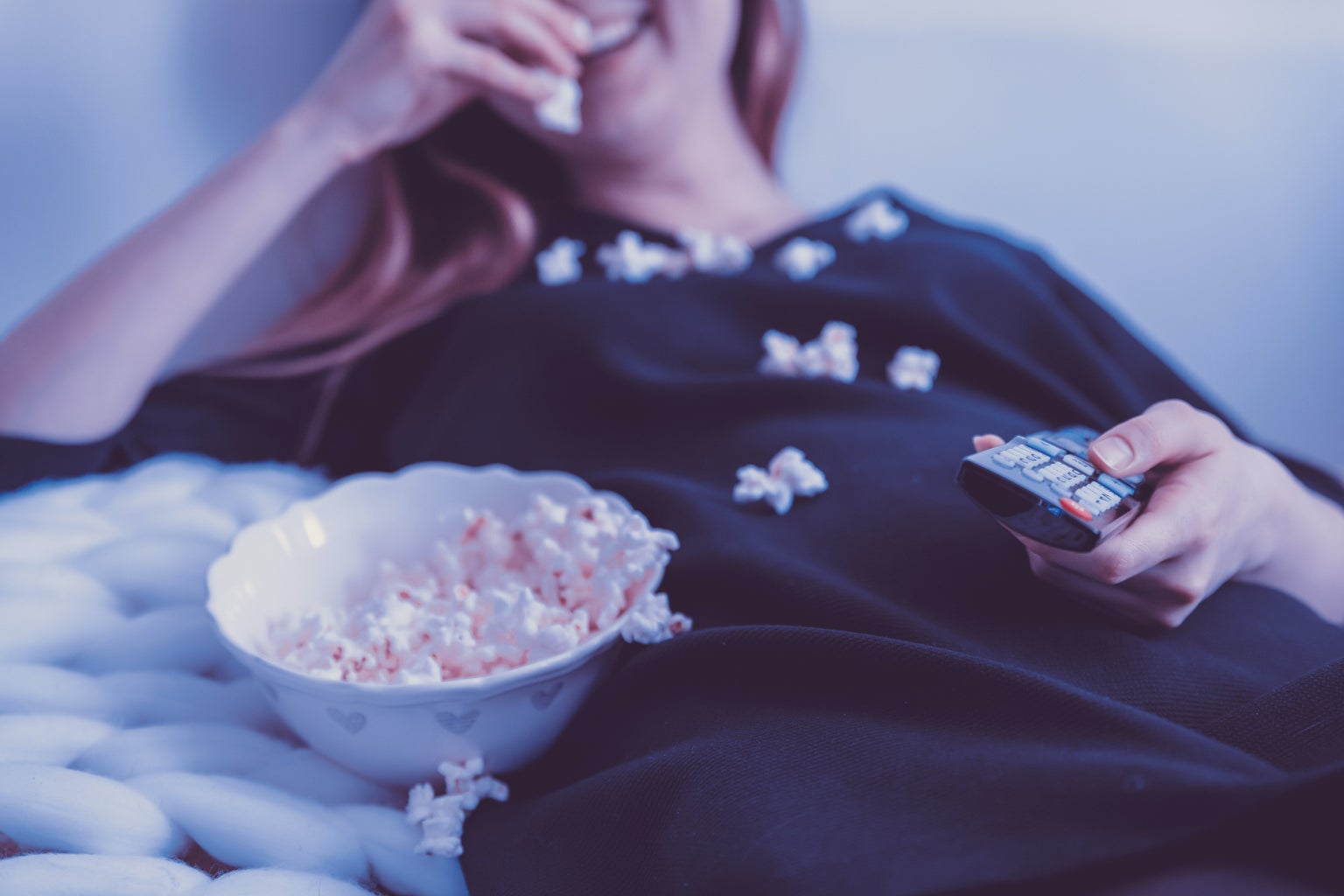 If game night isn't really your thing, there are plenty of ways to host a viewing together, from one person sharing their screen on a Google Hangout to using features like Hulu's Watch Party. If you can't agree on a film, make it fun by throwing all of your picks into a bowl and choosing one at random. Alternatively, you can always switch over to TV shows. Might I suggest the Galentine's Day episode from Parks and Recreation as a great option?
4. Hold a photoshoot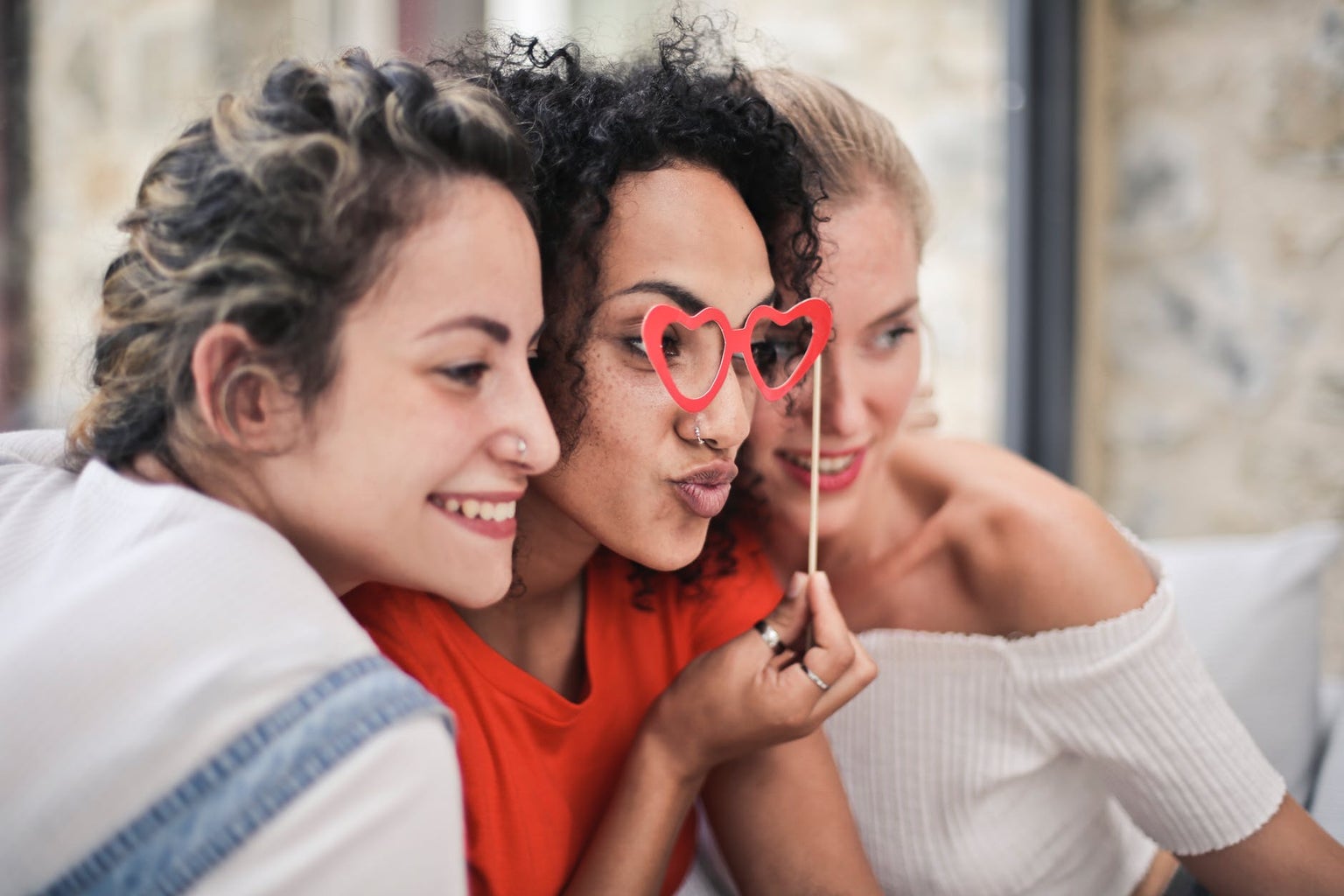 This is such a cute idea to celebrate! Gather your friends together for a fun, Galentine's Day-themed photoshoot. You can dress up and make your own props for the photos, and if you aim the shots right, you can appear right next to each other even when you're six feet apart. Create a fun backdrop, and turn your local park or backyard into your studio. You'll want to hold on to these photographic memories for a long time!
5. Have a spa day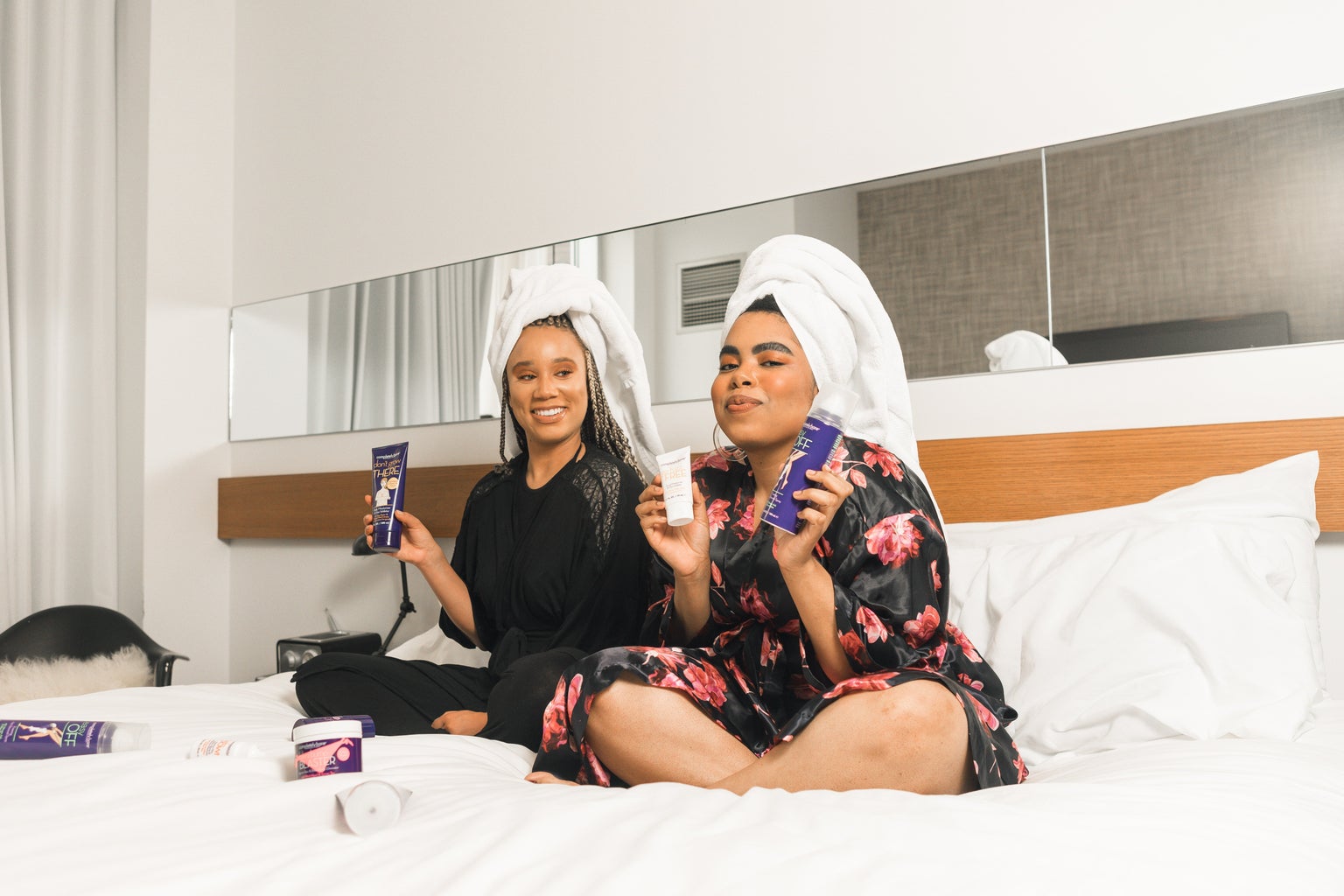 There's nothing better than self-care, especially when you're doing it with your besties. Get together with your girlfriends for a video chat and have a virtual spa day. Everyone can bring their own face masks, nail polish, and skincare products for a chill girls' night in. This is a fun way to chat and catch up if you haven't seen your friends in person in a long time, while still getting the sleepover vibes you've all been missing.
6. Send each other homemade gifts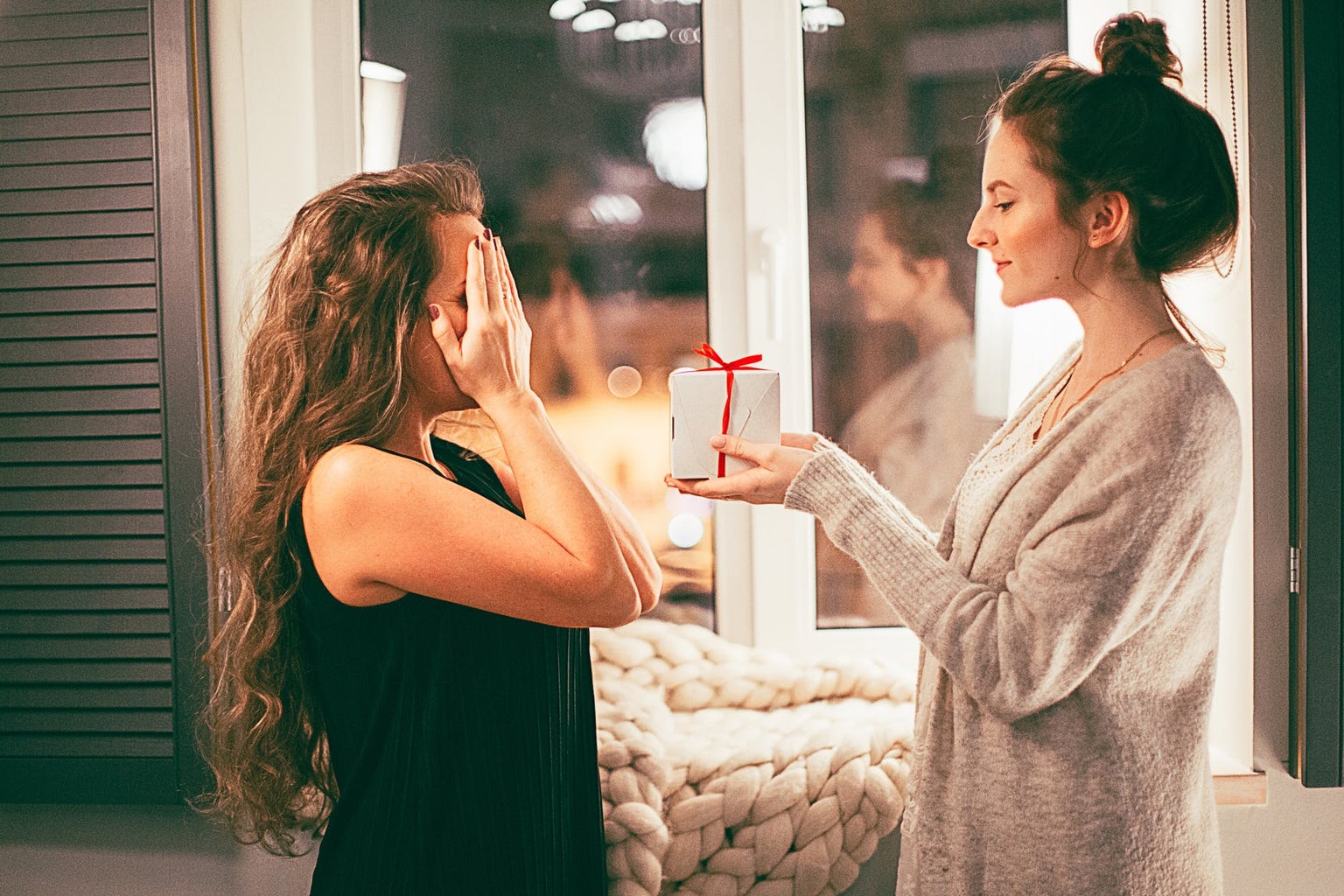 Nothing says "I love you" to your best friend like a homemade gift. When you can't see your friends in person for Galentine's Day, sending them a heartwarming present is a great and safe way to celebrate. Make them a care package or send them flowers and candy, or even a heartfelt letter to remind them how much you miss them. Giving your best friends a thoughtful gift is guaranteed to make their day.
Even if you're in a relationship, you should still take the time to spend this special day with your best friends – with these remote-friendly options, there's really no excuse to get together!