While it may seem like fall just started yesterday, pumpkin spice season is officially over! While we mourn our favorite seasonal Starbucks drink leaving us for the year when it feels like November quite literally just started, its departure also means the start of hot chocolate season! 
While I'm excited that those iconic, red cups are back, for those of us who thrive on caffeine and drink cold brew year-round (like myself), you might feel a little left out of the holiday cheer.
But just because eggnog lattes and peppermint hot chocolate aren't your thing, it doesn't mean that you can't make your usual iced coffee order a little more festive. Here are five ways you can customize your typical nitro if you want to enjoy the holiday spices and flavors!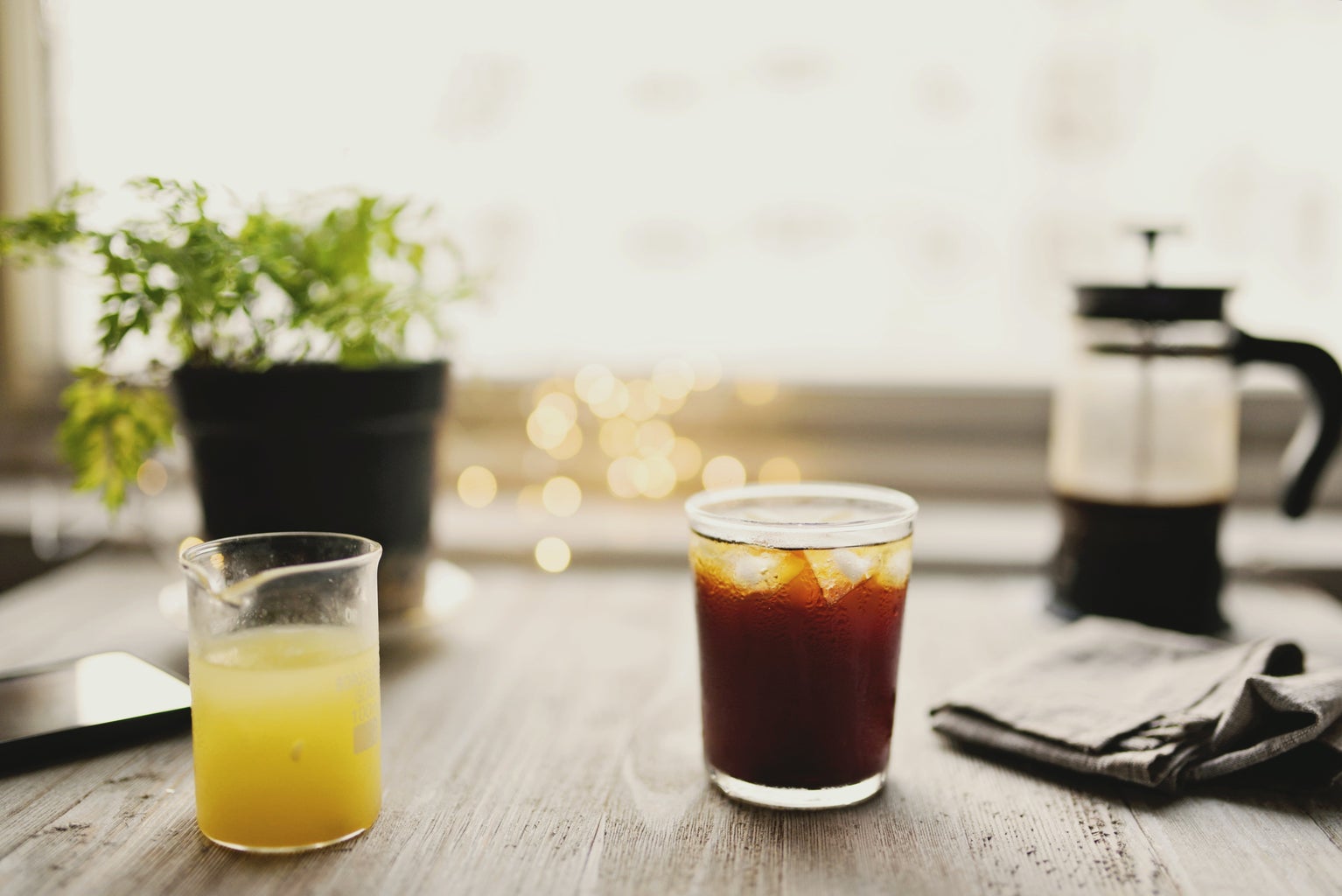 1. Add some cinnamon
There's just something about cinnamon-flavored things that makes you feel so warm and cozy on the inside. Adding just a dash of cinnamon to your cold brew is a game changer — giving your drink a bit of spice, despite it being iced! 
Whether you decide to do this with some dairy-free cold foam or the actual ground powder, you can never go wrong! Cinnamon buns and cinnamon tea are always timeless and classic recipes, but now, you can add cinnamon cold brew onto the list of your favorite, delicious cinnamon-flavored things! 
2. Don't shy away from vanilla
One way to define vanilla is bland and flavorless, but in the world of coffee, that's definitely not the case! Vanilla is a great base for a lot of holiday combinations, especially with more chocolatey ones to create a more bittersweet taste. 
Starbucks offers a vanilla bean powder, but you can also get it as a syrup, which typically combines better in iced drinks for a subtle, but distinct, sweet flavor. 
3. Don't sleep on the classic syrups
Who said hot cocoa had to be the only chocolatey holiday drink? You can add a pump or two of mocha syrup (offered year-round) to your cold brew if you want to try upgrading your normal order, while also staying caffeinated.
Or maybe you're craving the salted caramel hot chocolate, but also need your daily dose of caffeine for the day? Try a pump or two of the classic caramel or toffee nut syrup in addition to the mocha syrup and you've got yourself a salted caramel cold brew.
4. Experiment with all the special, seasonal syrups
Though it's technically a year-round item, Starbuck's peppermint syrup can be added to anything outside of their standard menu for a little holiday boost! Pro tip: combine this flavor with a pump of the mocha syrup if you want a frozen, caffeinated chocolate! Trust me — you won't be disappointed.
It's also worth mentioning that Starbucks has a seasonal gingerbread and chestnut praline syrup that can be put into other drinks besides its famous gingerbread (gone from the U.S. menu this year, RIP) and chestnut praline lattes. But a gingerbread cold brew? Now, how good does that sound?
5. Don't hold back on toppings
Whipped cream doesn't have to be something that's just on hot cocoa! Though your mind might automatically default to thinking that cold foam is the only appropriate topping to have on your cold brew, there are so many other combinations you can try out! 
Try dusting some cocoa powder or squeezing some caramel syrup on top of your usual cold brew to get that sweet, holiday candy effect!
Now that you know how to put a holiday twist on your usual Starbucks order, the next time you head in, don't be influenced to buy a hot drink if you're really just craving some cold brew! The only thing that's left to work on is getting them to release a cute, holiday cup for iced drinks — someone please get on that!