Ever wish your favorite Etsy products got a little more recognition? This could be their chance! The second annual Etsy Design Awards, celebrating the highest-quality items listed on the site, are live. Affectionately called "The Etsies", these awards set out to highlight the work of diverse sellers from around the world. Etsy sellers can enter an item (handcrafted, designed or vintage) for a chance to be crowned the Etsy Design Award Grand Prize Winner, which comes with  $15,000 USD prize, while ten others will be named Etsy Design Award Category Winners and awarded $1,000 USD each. 
This year's program also includes ways for shoppers to get involved in the celebration. Until July 15, 2020, you can nominate your favorite seller for the awards and enter for the chance to win one of ten $1,000 Etsy gift cards for yourself. Shoppers can also help a seller win the $5,000 People's Choice Award, which will be given to the finalist that receives the most new 'favorites' to their listing during the voting period, which will be open for Etsy users in September.
Among last year's winners were an interactive magnetic wallpaper and a mid-century inspired dog house, and this year's categories include Jewelry, Bags, Accessories & Shoes, Clothing, Art, Home & Living, Weddings, Paper & Party, Kids, Pets, and Vintage.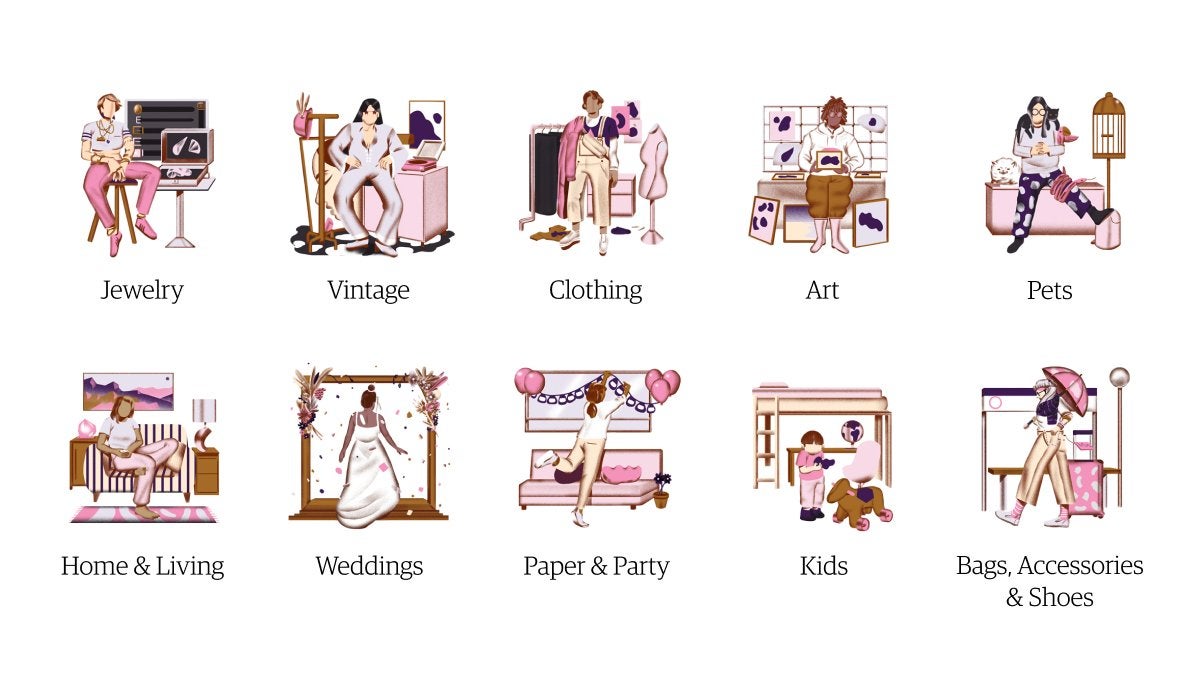 This year, the competition will be judged by a celebrity guest. Actress, entrepreneur, and self-proclaimed Etsy lover Drew Barrymore, alongside Etsy Trend Expert Dayna Isom Johnson, will serve as a judges.
"All of these incredible independent sellers, from all over the world, create the most amazing items, and with such heart and passion," Drew said. "I love the personal cards and notes from the sellers and these one-of-a-kind items that are often made at home and sometimes with the whole family involved. I'm so happy to be able to honor this incredibly talented group of entrepreneurs."
At a time where retail shopping may be put on hold and jobs have been laid off, supporting small businesses with this global program is an admirable way to contribute. Etsy considered it important to celebrate and support diverse, creative small businesses worldwide, and created this awards program to do so. Sellers can enter their design here!